During a time of economic turmoil (no, not the current one), one of my friends described his unique way of finding joy by spending hours on an online marketplace, adding all the items he wanted to have to his shopping cart no matter the price, and closing the browser tab. He once furnished an entire dream man cave virtually without actually making a purchase. Imagine the sales representative's rising hopes and final disappointment if it were a live environment. Apparently, it's almost like a common practice when it comes to e-commerce since at least 70 percent of customers abandon their carts in 2023 when they are expected to complete their purchase instead. But it is nonetheless disappointing as cart abandonment costs e-commerce brands $18 billion in lost sales per year, according to market research company Forrester.
Create Your
Social Inbox Now
Manage all social media customer support inquiries in a unified inbox.
Defining Cart Abandonment: A Brief Overview
Cart abandonment is one of the major reasons for revenue loss in e-commerce. It happens when a customer visits the e-commerce website, adds at least one item to the shopping cart, and proceeds to checkout, only to exit the site without completing their transaction.

Abandonment is not limited to shopping carts, but we can say that customers who almost get to the checkout phase can be considered high-intent shoppers. According to Fresh Relevance, "From 100 shoppers visiting your website, just 39 people get through to looking at products, with 12 putting their products in the cart." And before conversion, there are two more steps in which you risk cart abandonment and checkout abandonment.

Most people don't behave like that in a live shopping environment unless they receive urgent news and have to leave immediately. But more than half of all the shoppers do this online without thinking twice. Some of them should be like my friend who pursues happiness through a shopping simulation, but many customers abandon their carts due to more tangible reasons. Improvements in problematic areas and pain points can positively affect the customers' overall shopping experience and your revenues. 
Top Reasons for Cart Abandonment
If it were among the options presented in a customer survey, "Boosting morale during challenging economic circumstances" could make up a small percentage of reasons for cart abandonment. In fact, many customers who abandon their carts can be persuaded to complete the transaction and convert by addressing their concerns or offering incentives. By understanding the top reasons for cart abandonment and implementing strategies to optimize customer experience, businesses can boost morale and optimize their conversion rates.
Surprise Additional Costs & Fees
I would really love to hear someone say, "I started my own business because I ordered the item I wanted in bulk to tackle the shipping fees." However, many people prefer to leave the items they desire because of additional fees like shipping, taxes, or discounts that are limited to particular products. In fact, according to Baymard, this makes up 47 percent of all cart abandoners. 
While presenting a comprehensive breakdown of all costs, taxes, and fees upfront, for example, offering complimentary shipping for customers who exceed a specified purchase threshold can encourage them to proceed to the checkout.
Forced Account Creation Hurdles
Every e-commerce professional knows the value of obtaining customer data and wants their customers to create an account. But some customers may not see a point in that, especially if it's a one-time-only purchase or if they don't plan to pay online with a credit card. Even if none of these cases apply, users might find it bothersome to create an account as it entails filling out a form and remembering yet another password.
Offering guest checkout may not provide the information needed for further customer engagement, like retargeting, but it can at least encourage first-time shoppers to complete a transaction. If by any chance you've obtained information like email or phone number earlier, you can automatically fill out the related fields in the form and make it easier for customers to complete account creation.
Browsing Now, Buying Later Mentality
This is a very common mentality that we also see in physical store shoppers, but it is a little different than browsing abandonment, in fact. As mentioned before, many potential customers end their experience before adding items to the cart. However, according to Baymard's 2023 study, 47.8 percent of US online shoppers abandoned a cart because they were browsing or weren't ready to buy. So why add items to the cart?
This actually has a very legitimate reason: Abandoning items in their cart allows customers to rethink if they are absolutely necessary or only the outcome of impulse shopping. Another advantage is the option to browse other sites to compare prices or features while keeping an alternative ready on the side. Also, some retailers send special offers or price change alerts. 
Placing an "add to favorites", or "save for later" button on relevant places such as product and checkout pages can decrease cart abandonment by simplifying the process of saving items for future consideration or purchase. Enabling customers to easily add and subtract items from the cart whenever they want can also decrease cart abandonment as they won't be throwing the baby out with the bath water. You can also encourage registered customers to complete transactions with price change alerts or even discount coupons if feasible.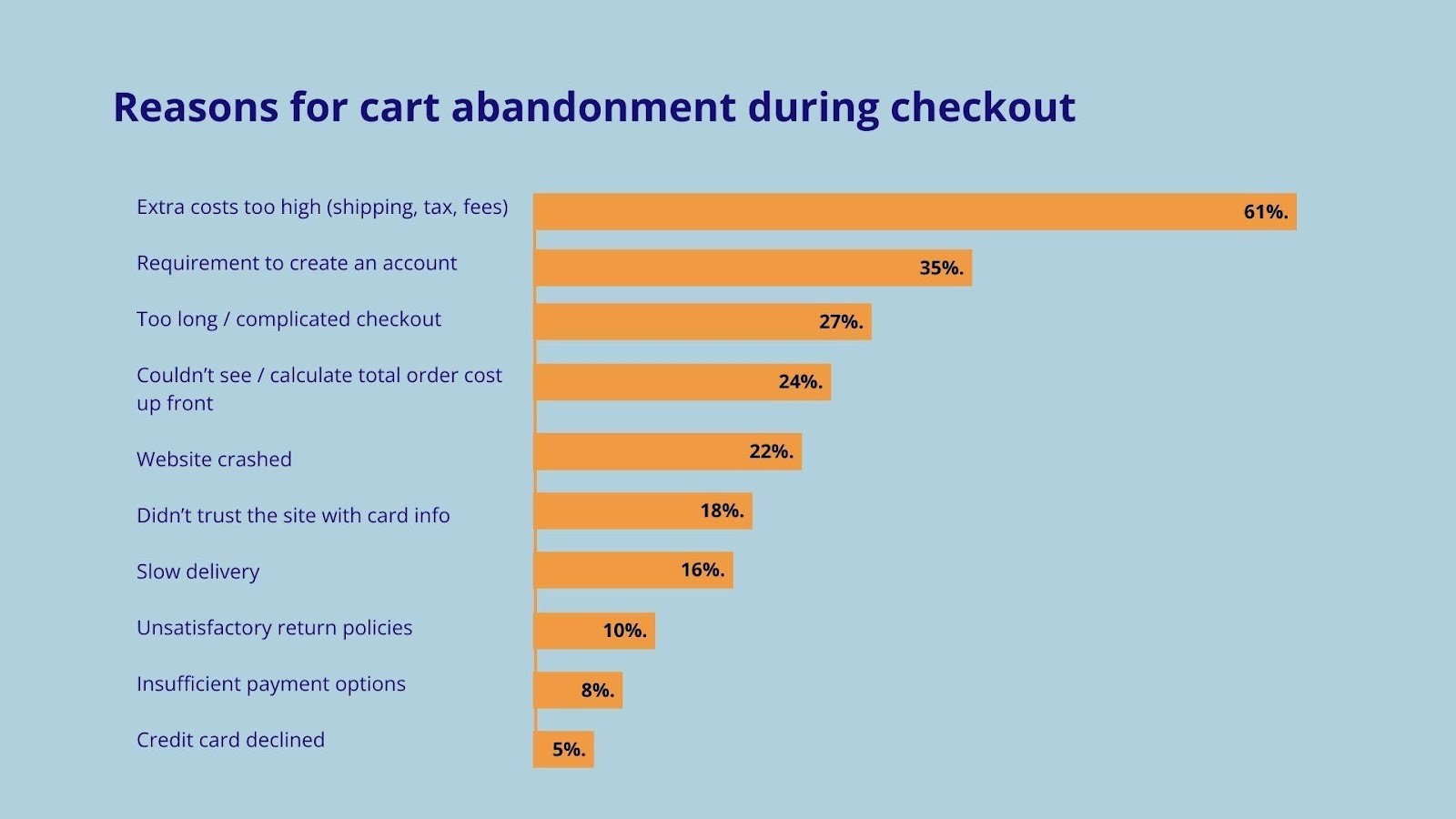 Trust and Payment Security Doubts
Unfortunately, data breaches, identity theft, and fraudulent charges are a concerning reality of today's online economy. Customers have more than enough reason for suspicion, especially if they have a hard time reaching transparent information or adequate support. E-commerce website design and other trust signals play an important role in instilling trust, which is a major factor in the success of an e-commerce business.
Addressing trust and payment security doubts by taking robust cybersecurity measures, prominently displaying trust signals like SSL certificates and security badges, and offering secure payment options such as trusted third-party payment processors can minimize cart abandonment. For further customer trust, e-commerce businesses need to reassure their customers that their information and transactions are secure by providing clear and transparent privacy policies, responsive customer support, and a reliable return/refund policy.
Cumbersome Checkout Processes
Baymard Institute claims, in light of their 10 years of large-scale checkout testing, that if we focus only on checkout usability issues, the average large-sized e-commerce site can gain a 35.26 percent increase in conversion rate. This percentage translates to $260 billion worth of lost orders, which are recoverable solely through a better checkout flow and design.
For a customer, the checkout process is usually boring and sometimes distressing. Some design mistakes or unnecessary requirements annoy users, and they leave the site in anger, or the checkout flow is so complicated the customer can't figure out how to complete the process.
A logical checkout flow should cover shopping cart review, billing information, shipping information, shipping method, order preview, payment, and confirmation, in the correct order. Some little incentives, like reminding the customers of their unused coupons in an undistracting manner, can also help. For further information, check out our E-Commerce Checkout Optimization Guide.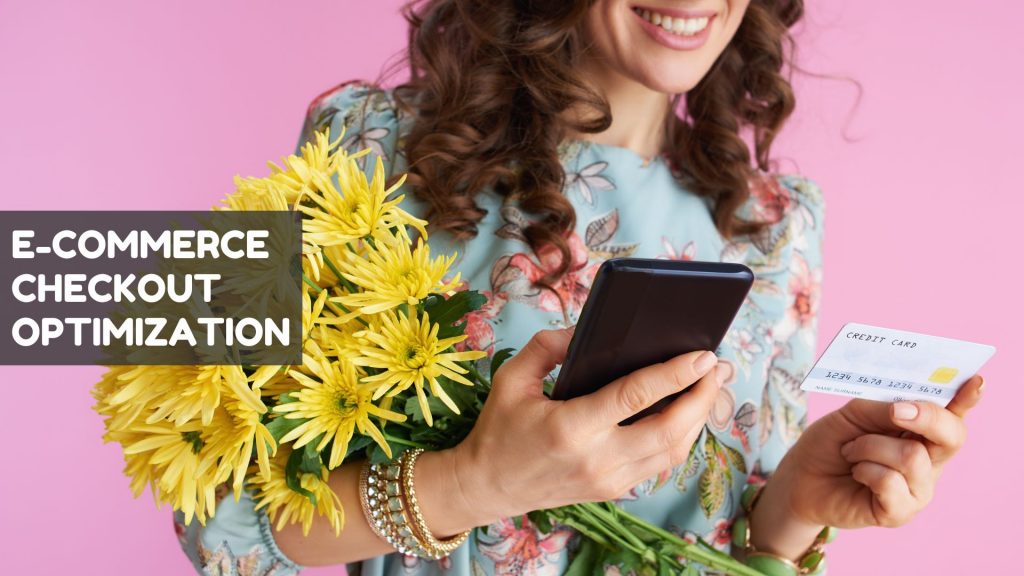 Learn the steps of e-commerce checkout optimization not to lose customers on the checkout page. Apply these practices to boost conversions. Read more now.
Absence of Desirable Coupon Deals
Discount codes and coupons are everywhere. First-time shoppers, regular customers, social followers, and all e-commerce consumers use them. But sometimes they don't have the appropriate coupons, sometimes they can't find the available ones due to design flaws, or the discount codes fail to work for some reason. This can be a real turn-off and a legitimate reason for cart abandonment if competitors offer better deals.
Usually, giving out time-limited coupons for the next purchase or discount codes on special occasions is a good way to drive conversions. But not offering them wouldn't hurt so much as long as the overall experience provides satisfaction. You can always send some select customers desirable deals with a follow-up email.
Limited or No Express Delivery Options
Imagine choosing a beautiful gift for a friend who will have a birthday celebration in a week. You wouldn't consider this time frame tight since having your goods delivered in 2-3 days is quite expected in today's e-commerce practices. But if you find out at the checkout stage that the item you have chosen cannot be delivered before seven working days, even when you are willing to pay extra for faster delivery, you would probably be frustrated and abandon your cart. 
Many e-commerce companies tackle this problem by providing clear stock and shipping information on product pages, somewhere around pricing, for better visibility. And, of course, you need to offer different shipping options and delivery providers in this day and age because the slightest improvement your competitors make, such as same-day delivery, can result in your loss of revenue.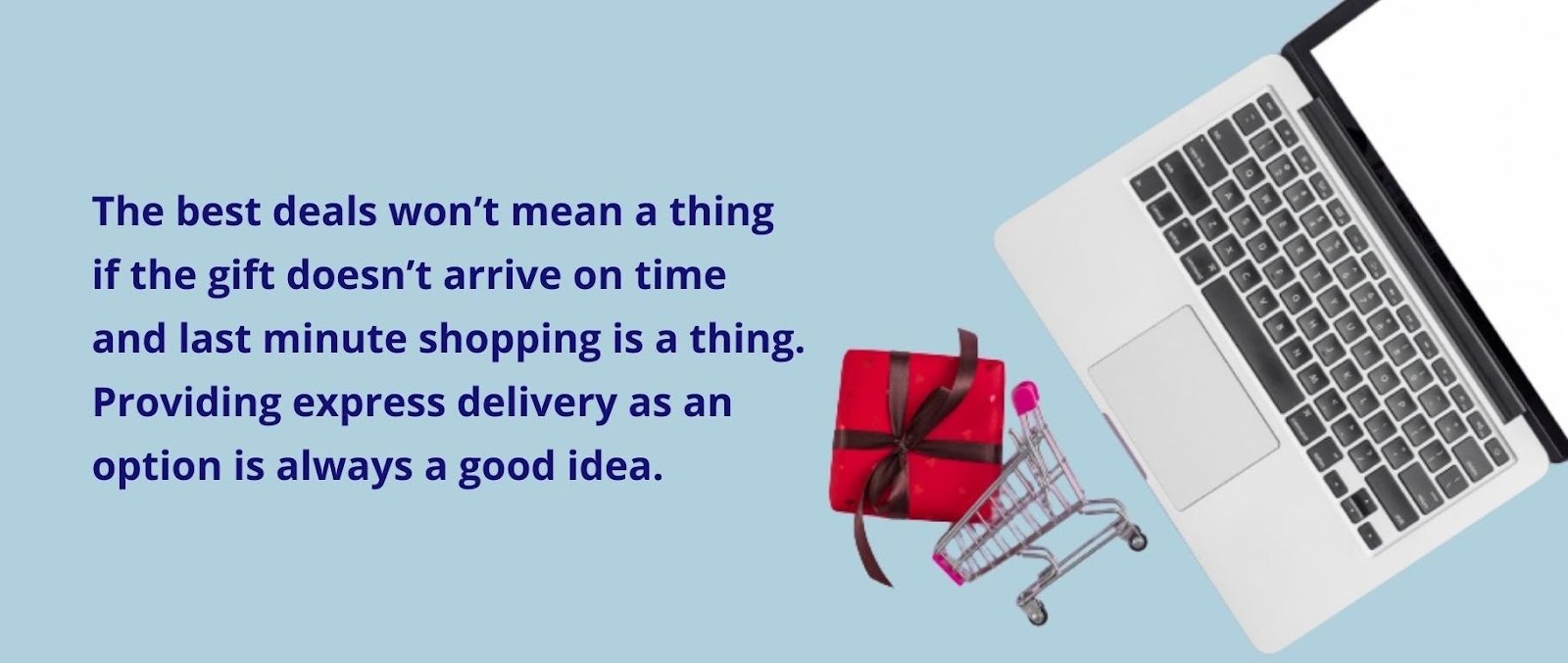 Technical Glitches and Website Crashes
The significance of a well-designed, working e-commerce website in driving customer conversions cannot be overstated. Your e-commerce site should be doing what it needs to do at all times. Period.
Did you know that businesses could have converted about 40 percent of cart abandoners if their website worked efficiently? According to data from Shopify, "24 percent of customers cite 'Website Crashed,' and 15 percent cite 'Website Timed Out' as reasons that they didn't complete a purchase." Another piece of data from Hubspot says that consumers wait only three seconds for a page to load, and 80 percent of those who leave never come back.
The solution is non-negotiable: You have to monitor and analyze your site performance regularly, identify errors and weaknesses, and make the necessary improvements on time. In the event of any unforeseen issues, it's crucial to employ strategies that instill confidence in your customers. Not doing so can result in customer loss, especially during high-traffic seasons.
Unappealing Return Policies
Return policies play an important role in online shopping because customers can only have their first real experience with the product after purchasing it. Until the package is opened, they can only rely on the information provided by the store, user-generated content if available, and their instincts. Even though they assume a degree of risk, the customers need to be assured that they have the option to secure a refund or initiate a return in the event of a defect or if the item fails to meet their expectations.
Offering an appropriate return policy, making it easily accessible, and providing effective customer support for those who have concerns builds trust and creates a better customer experience. You can consider offering a longer return window to differentiate.
Payment Denials and Issues
Payment denials that lead to cart abandonment can be caused by user error, a banking problem, or the e-commerce website. Except for taking good care of your website, you can manage this issue by offering different payment options. This way, if a customer's credit card limit has maxed out, he or she can make the transaction via direct bank transfer or through a trusted payment system such as PayPal. 
There is also a relatively new "post-purchase payment" system offered by some retailers to enable customers to afford larger purchases more conveniently. It is an interest-free "buy now – pay later" option, and it is facilitated by collaborations with third-party providers like Klarna.
Inadequate or Absent Customer Assistance
We mentioned that the modern online consumer is getting more impatient every day, and quite a lot of them are abandoning their carts instead of waiting one more second for someone to assist them in the checkout process and help them complete their purchase. The lack of adequate assistance may cause the customers to lose confidence in their purchase decisions. With this hesitation, customers may abandon their shopping carts in search of a more reliable or responsive shopping experience elsewhere.
Mobile Cart Abandonment
Online shopping is all about convenience. Yet, the small screen size and sometimes clunky navigation on mobile can lead to frustration, eventually causing shoppers to abandon their carts. Barilliance claims that mobile has the highest cart abandonment rates, with 85.65% of all transactions ending without a sale, while only 73.07% of transactions failed on desktop. It's a glaring gap that needs bridging. Optimizing the mobile shopping experience by streamlining the checkout process, enhancing the site's responsiveness, and ensuring easy navigation can significantly reduce mobile cart abandonment, nudging the customers gently from the browsing to the buying phase.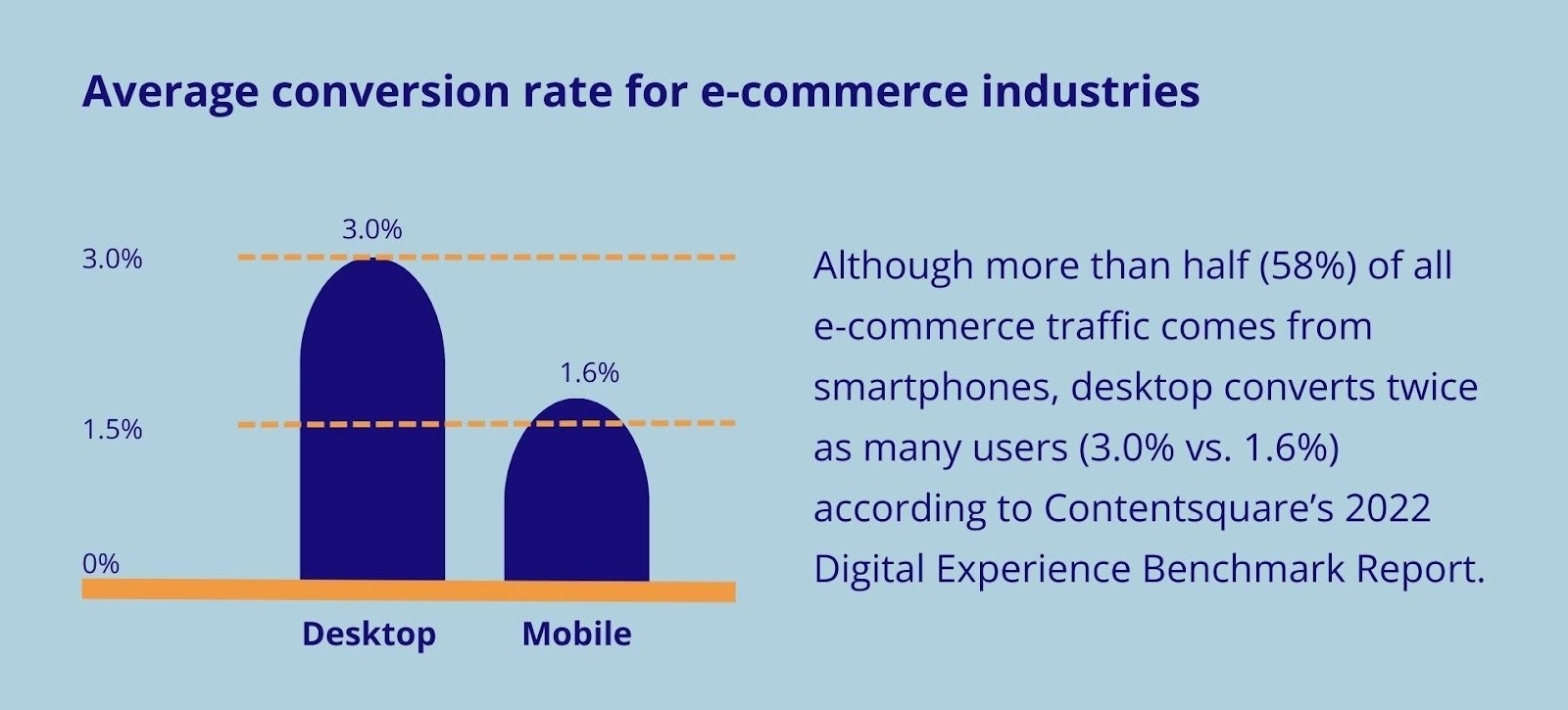 Now that we've delved into the common reasons for cart abandonment let's transition into the strategies that can help mitigate this issue.
Proven Strategies to Counteract Cart Abandonment
Reducing cart abandonment rates to zero is impossible, but improving the customer experience and driving conversions is perfectly achievable. Apart from the above-mentioned practices to overcome cart abandonment, there are some proven strategies for providing a smooth, friction-free customer experience.
Implementing Multi-Tiered Cart Recovery Methods
Some consumers may fill their shopping carts just for kicks, but others actually abandon their items in spite of their intentions for purchasing. You can identify these customers and nudge them to complete their checkout with a series of methods ranging from automated email reminders to personalized discounts and incentives. You can not only increase the chances of conversion but also demonstrate your commitment to customer satisfaction by deploying tactics such as;


Flashing tab notifications: Some customers simply forget that they have abandoned their carts. Deploying flashing tab notifications that change the title of the abandoned browser's tab can attract their attention and get them to re-engage.


Abandoned cart emails: You can send automated emails to remind customers about the items left in their cart. You can also ask about their reasons for cart abandonment in these emails without distracting the user, but you need to ensure that you try to drive them back to your website with a clear call-to-action.


Exit-intent pop-ups: You can track the customer's mouse cursor movements and show a pop-up when they are about to leave your website without completing a purchase. These pop-ups can offer incentives like discounts and free shipping, or instead of bribing the customer, simply say something like, "Already leaving? We'd like to know how we can serve you better next time!"


Persistent shopping carts: Keeping the shopping cart data enables returning users to find their items in the cart.


Remarketing ads: Remarketing ads work both in the cart and browse abandonment, constantly reminding the customers of what they haven't purchased from your website yet by appearing wherever they go online.
Enhancing User Onboarding with Engaging Welcome Campaigns
If you are selling services instead of tangible products, an engaging customer onboarding experience creates a positive and informative first impression. Sign-up, product activation, first use, accessing tips and support, and getting feedback are all part of an onboarding process. When you put experience over the demonstration, the customers feel more comfortable and confident in their buying decisions. When customers understand the process, they are less likely to encounter confusion or frustration that might lead to cart abandonment.
Personalization and effective customer support also play an important role in welcome campaigns because it is harder to leave someone that you have interacted with behind without thinking twice. If the onboarding was successful, but the actual purchase takes longer than expected, you can consider sending follow-up emails or notifications to proceed faster.
Harnessing Data-Driven Insights for Precise Retargeting
Abandoned carts don't necessarily mean that those who left are lost forever. You can create retargeting campaigns for specific customer groups by analyzing user behavior and purchase history. For example, Juphy allows you to monitor and analyze the behavior of your social audience when they visit your website. With this data, you can create highly precise retargeting campaigns that increase the likelihood of re-conversion, reducing cart abandonment rates and boosting overall e-commerce revenue.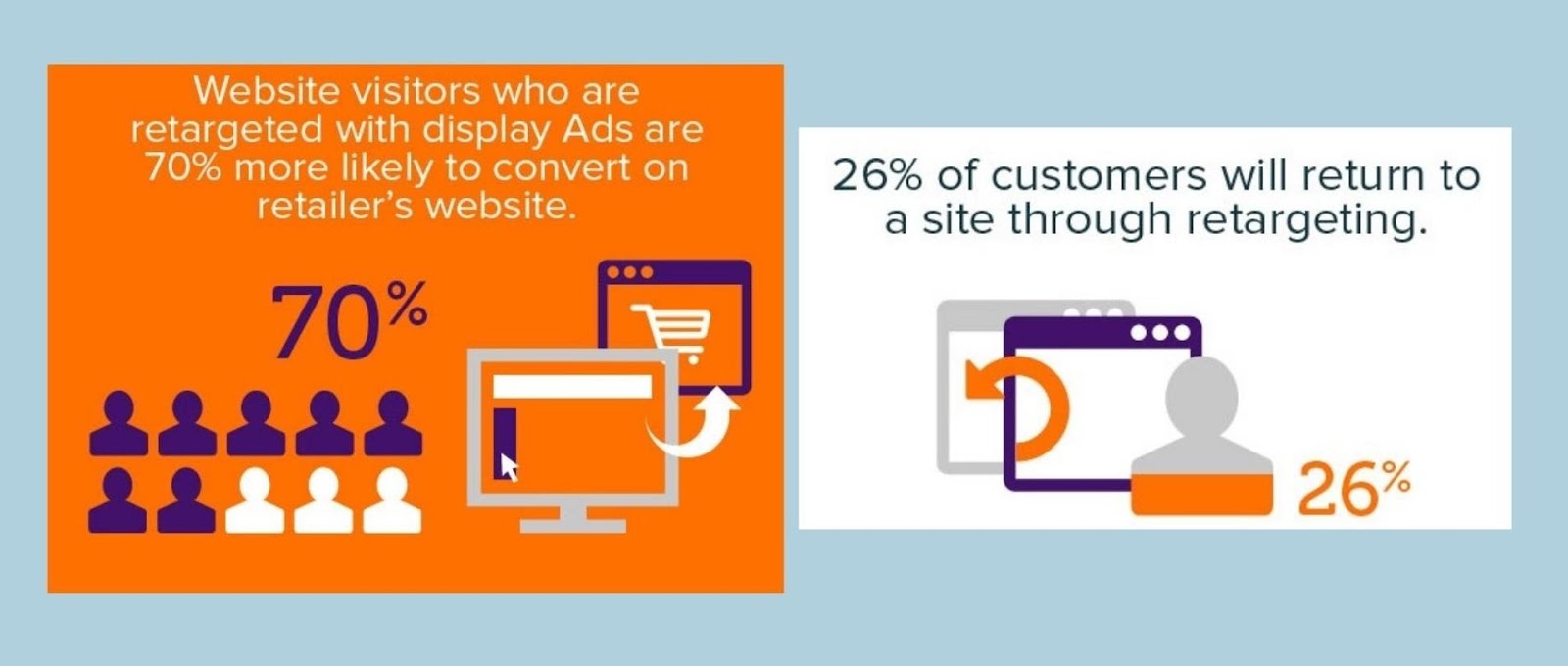 Tailoring Special Offers According to Shopper Profiles
Special offers should be hard to come by, or else they wouldn't be so special. For example, a customer who abandoned $500 worth of goods in a cart should be treated differently than someone with a $5 cart value. Purchase history is also a major factor for discerning initiatives since it provides information about customer lifetime value.

Segmenting your cart abandoners can enable you to make product-specific offers as well. For example, if the customer has several sports-related equipment left in his or her cart, you can increase your chances of retention by offering a resistance band for free. 

New Solutions in 2023
The e-commerce landscape is ever-evolving, and so are the strategies to curb cart abandonment. As we sail through 2023, some fresh solutions have made their mark. AI-powered chatbots, for instance, have grown more sophisticated, offering personalized shopping assistance and addressing customer concerns in real-time, significantly reducing cart abandonment rates. Moreover, the advent of augmented reality (AR) in online shopping is allowing customers to virtually "try before they buy", leading to more confident purchase decisions and, consequently, fewer abandoned carts. These burgeoning technologies are not merely about keeping up with the Joneses; they're about elevating the customer experience to a realm where cart abandonment starts becoming a relic of the past.
Conclusion
Cart abandonment is one of the major reasons for revenue loss in e-commerce, but you can retain some customers by re-engaging them. Understanding the reasons behind cart abandonment and utilizing a strategic approach to counteract it can help you increase conversion rates and optimize your online sales. By implementing a combination of effective tactics such as abandoned cart emails, personalized incentives, and retargeting campaigns, you can recover potentially lost revenue, enhance customer satisfaction, and ultimately strengthen your e-commerce business.
In conclusion, much like my friend's whimsical shopping spree, many online shoppers indulge in the act of cart filling only to abandon it later. However, by understanding the underlying reasons and implementing strategic measures, online businesses can significantly curb cart abandonment, enhancing the shopping experience and boosting their revenue streams.