The shopping experience is constantly shifting as new technologies and platforms emerge. First, it moved from physical shopping to e-commerce, and now it is turning into more and more social commerce. Not only online marketplaces but also some social media platforms like Facebook and Instagram became a direct point of sales. Today almost all consumers search for product information online and seek social proof to make a buying decision. Since a brand's marketing content is neither neutral nor completely trustworthy, buyers turn to user-generated content (UGC) to make smarter choices. In this article, we'll explain what UGC is and how we can harness its power for brands.
Create Your
Social Inbox Now
Manage all social media customer support inquiries in a unified inbox.
What Is User-Generated Content?
UGC, short for user-generated content, is all the brand-related content consumers create to share their experiences, love, or disappointment with a product. It is vital for social commerce because online reviews and social media are two of the main sources that today's shoppers, especially the younger generations, obtain detailed information on brands, products, and services.
Consumers know perfectly well that brands and marketers are biased. It doesn't mean that they deliberately mislead the customer – it is only about the difference in primary objectives. Brands are focused on sales, so marketers highlight the stronger features of products. But this selective information might not always provide the full picture.
That's why the most valuable type of UGC is unpaid. The copy can be sloppy, and visuals may not look as polished as product photos taken by the brand, but UGC is definitely more relatable, engaging, and authentic.
Types of User-Generated Content
User-generated content can be an Instagram photo, an unboxing video on YouTube, reviews on an e-commerce website, a blog piece that explains the key features, a question asked through a brand's customer support account on Twitter, and so on and so forth.
Customers, employees, or influencers can create UGC. The main point is that the content is relevant to the brand, and the public, created by someone who actually used the product / service, and it has the potential to influence other people's decisions.
It is important to figure out what types of UGC can be utilized for specific industries. For example, UGC on Instagram is obviously more beneficial for a brand in the fashion industry, while a fintech company can make better use of a testimonial posted on a review site.
How User-Generated Content can be Leveraged by Brands?
Most of the time, brands reshare user-generated content on their social accounts and websites. According to Forbes, over 86% of companies use UGC as a part of their marketing endeavors, as UGC ads "receive four times higher click-through rates and a 50% drop in cost-per-click compared to average ads." The results are worth encouraging UGC creation through contests, gifts, rewards, and recognition.
Although organic UGC is the most desirable form of flattery, there is no guarantee that the content will reflect the desired brand identity or messages, while companies usually have no control over the outcome. In order to tackle this problem, brands usually collaborate with a select group of loyal customers and micro-influencers. It is possible to educate creators about the brand's identity and marketing messages to ensure consistency and reusability.
This kind of UGC has several advantages.
First of all, the content will align with what you want to communicate but in a more authentic way.

You can benefit from creators' expertise because they know what works and what doesn't on specific platforms.

UGC saves you time on content creation and distribution, making it easier to raise awareness since the influencers already address a highly engaged audience.

You can repurpose UGC on different platforms. For example, a TikTok video can be used in Instagram Reels, a review can take place on your email signature, questions for customer support can enrich the FAQ page of your website, and displaying Instagram photos on your product page can encourage shoppers to try out your brand.
Just don't forget to ask permission to use the content, preferably in written form. Even though the content is about you, remember that it is not actually yours.
Which Platforms Offer User-Generated Content?
All social platforms are full of user-generated content, but some platforms take this one step further. Platforms like Foursixty and Taggbox help you collect, curate and publish UGC across multiple platforms, as well as create shoppable galleries and obtain content rights from users. Flowbox, another UGC platform, offers advanced AI tools that help to prioritize UGC and link it to products through a visual search engine.
While these platforms offer great advantages, especially with shoppable Instagram galleries, they might be too advanced for some brands. For example, some brands, such as those offering digital services, have limited visual resources available, while others receive smaller amounts of UGC, and investing in such a platform may seem redundant. However, that doesn't reduce the importance of UGC tracking and customer engagement.
Improve User-Generated Content Performance with Juphy
Juphy is a great social media engagement moderation tool that can help you track UGC and interact with creators and their audiences. It helps to manage user-generated content engagement to improve the content's performance.
Juphy enables you to monitor keywords relevant to your brand, as well as hashtags and mentions. When the specified keywords are used on social media platforms, you'll receive an alert in your social inbox in real-time. Furthermore, using automation rules, you can classify incoming messages from social media based on content, urgency, and tone, so no important interaction goes unnoticed.
You can set up Juphy in two minutes and start your 7-day free trial to find what social media users share about your brand. Once you collect all the flattering user-generated content, you can use them on different platforms to further your engagement with your community and enrich your dialogue with your audience.
FAQ
1. What is user-generated content (UGC)?
UGC is any brand-related content created by consumers sharing their experiences, love, or disappointment with a product or service.
2. Why is UGC important for social commerce?
UGC is vital because it provides authentic, relatable, and engaging content that helps build trust, credibility, and social proof for brands.
3. What are some types of user-generated content?
UGC can include Instagram photos, unboxing videos, reviews, blog posts, and questions asked through a brand's customer support account on Twitter.
4. How can brands leverage user-generated content?
Brands can reshare UGC on their social accounts and websites, collaborate with loyal customers and micro-influencers, and repurpose content across different platforms.
5. Is organic or paid user-generated content better?
Organic UGC is more valuable as it is unbiased and authentic, reflecting genuine customer experiences, although collaborating with creators can help ensure consistency and reusability.
Create Your
Social Inbox Now
Manage all social media customer support inquiries in a unified inbox.
Related Article – Business Direct Message Instagram Examples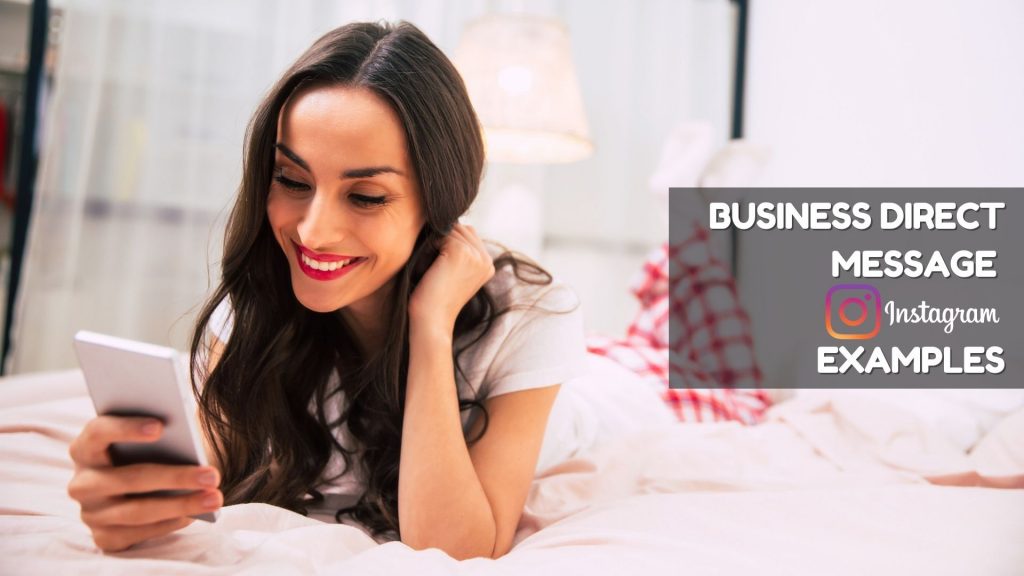 Get inspired by real business direct message Instagram examples and learn how to ace your messaging game. Slide into succession on Instagram! Read more now!