Despite being barely a decade and a few years old, Instagram is fast becoming one of the most-used social media platforms that are leveraged by both businesses and individuals.
With over one billion active monthly users, it's no surprise that it's standing in the first place as the number one social media platform connecting people to businesses. The chances are that you follow at least one business account on Instagram — this survey proves it.
But as businesses seek to expand their reach and connect with their target audience, the Instagram Direct Message feature has become an increasingly popular tool for communication.
With its ease of use and ability to foster personalized customer relationships, Instagram Direct Message offers a unique opportunity for businesses to engage with their followers privately.
Keep reading to learn more about business direct message Instagram examples and how to use this feature to drive engagement and build lasting customer relationships.
Create Your
Social Inbox Now
Manage all social media customer support inquiries in a unified inbox.
What Is Business Direct Messaging on Instagram?
Business Direct Messaging on Instagram is the feature that allows businesses to communicate with their customers through private messages within the Instagram app.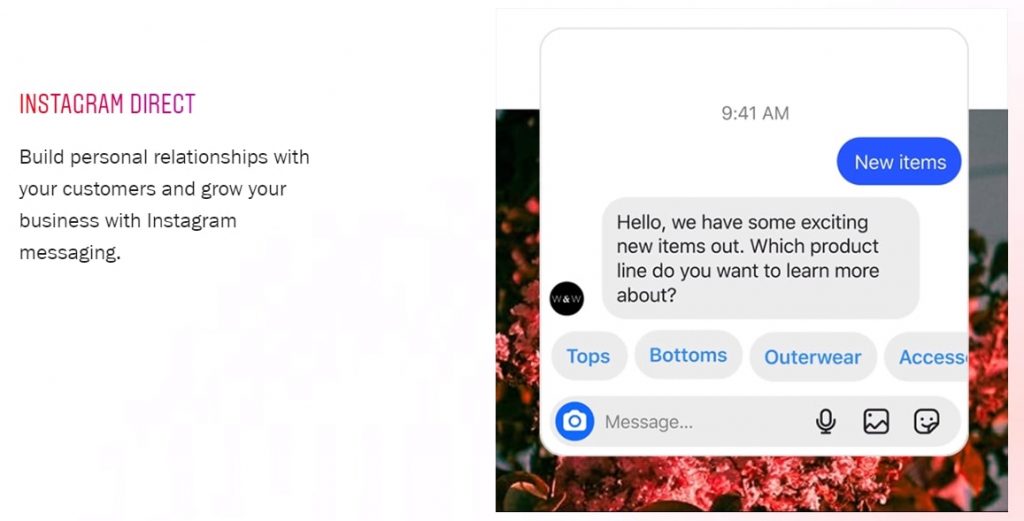 Every month, 150 million people communicate with businesses on Instagram. Even though many of those discussions take place in the comment sections, Instagram Direct Messages (DM) give users the privacy that the comments section does not.
Instagram has recognized the power of direct messages for businesses and has introduced several tools to improve the usefulness of business direct message Instagram examples. These include:
Saved/Quick Replies
Instagram Quick Replies (now called Saved Replies) is a feature that allows businesses to create pre-written messages for frequently asked questions or commonly used responses. Quick Replies helps you save time by responding to common inquiries quickly and efficiently.
Automated Responses
Instagram allows businesses to send automated DMs for different purposes. For example, you can set up an automated welcome message for new followers.
Also, you can use Instagram chatbots to provide quick customer service interactions on the platform. These chatbots can answer questions, provide support, and even complete transactions.
Messenger API
Instagram Messenger API is a tool that you can use to connect your messaging platform to Instagram's messaging feature.
This API allows businesses to integrate Instagram messaging into their existing customer service tools, making it easier to manage customer conversations across multiple platforms.
It also provides detailed analytics to help optimize messaging strategies and improve customer engagement.
Further Reading – How to Manage Instagram Comments: Best Practices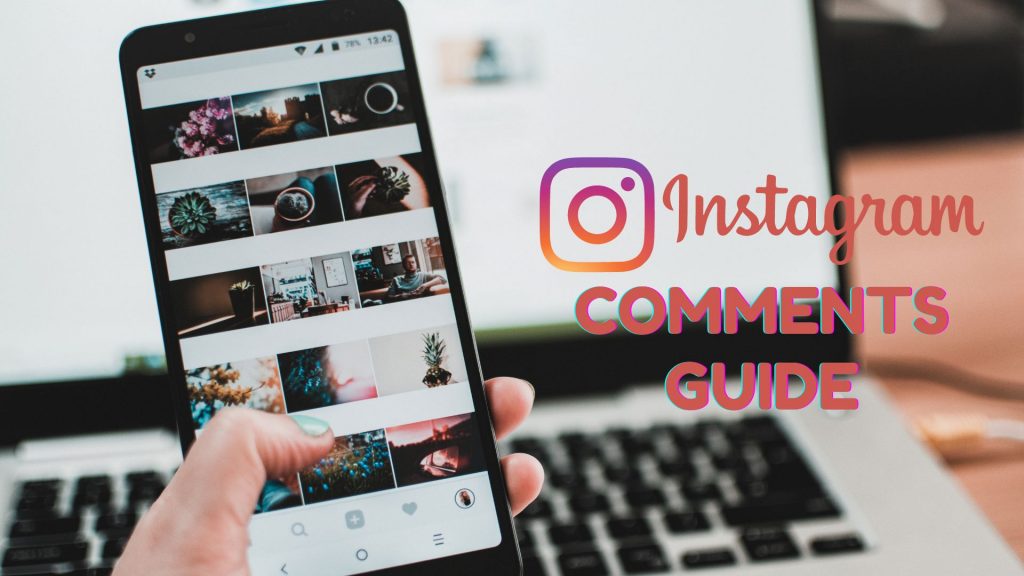 It might be the best way to build a brand presence and bond with your audience. Here are the best practices for managing Instagram comments. Read more now!
What Are the Benefits of Using Business Direct Message Instagram Examples?
Instagram Direct Messages can offer several benefits to businesses, including increased sales and engagement. Let's take a closer look at a few of these benefits:
Stronger Relationships with Customers
With Instagram DMs, you communicate directly with your customers in a personalized way. This helps build better relationships with customers and boosts engagement.
Customer Satisfaction and Loyalty
You can also use DMs to provide customer support and quickly respond to customer inquiries, complaints, or feedback. This improves customer satisfaction and fosters loyalty.
Lead Generation
Instagram DM is also effective for initiating conversations with potential customers and generating leads.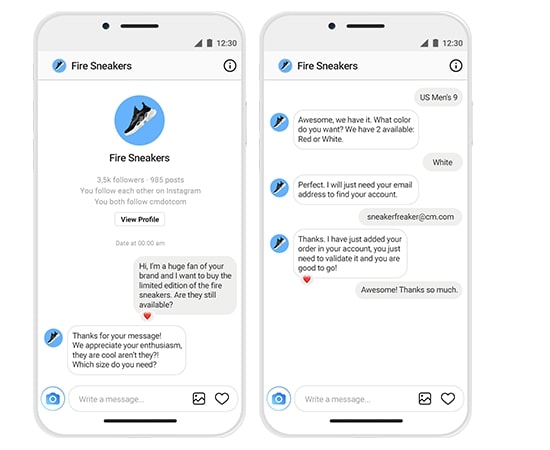 Businesses can use DMs to reach out to users who have interacted with their content or shown interest in their products or services.
Sales and Promotions
Businesses can use Instagram Direct Messages to promote their products or services and offer exclusive discounts or deals to their followers. This can help drive sales and increase customer engagement.
Improve Brand Awareness
Instagram DM is an effective tool for reaching out to influencers and collaborating with them on sponsored posts or other marketing campaigns. This can help businesses reach a wider audience and improve brand awareness.
How Do You Write Business Direct Message Instagram Examples?
How you write a professional Instagram DM depends on the purpose of the message. However, here are a few pointers to guide you when writing to a potential customer:
Greet the Recipient
Start with a friendly greeting, using the recipient's name or username to personalize the message.
Introduce Yourself and Your Business
Provide a brief introduction of yourself and your business to establish credibility and make it clear who you are.
Personalize the Message
Make the message personal by referencing something specific about the recipient or their interests. This can help establish a connection and increase the chances of getting a response.
State Your Purpose
Clearly state the reason for your message and what you hope to achieve by reaching out to the recipient.
Offer Something of Value
Offer the recipient something of value, such as a discount code or free product, to incentivize them to try your products.
Close with a Call-to-action
End the message with a clear call to action, such as asking the recipient to visit your website or product page.
What Are the Most Vital Elements of a Business DM?
As a business owner, there are a few factors that can determine how you start a DM with potential customers on Instagram:
Context
If a potential customer has already expressed interest in your products or services, start by acknowledging their interest and providing more information or answering their questions.
Tone
If you're sending a formal message, start with a formal greeting and introduction.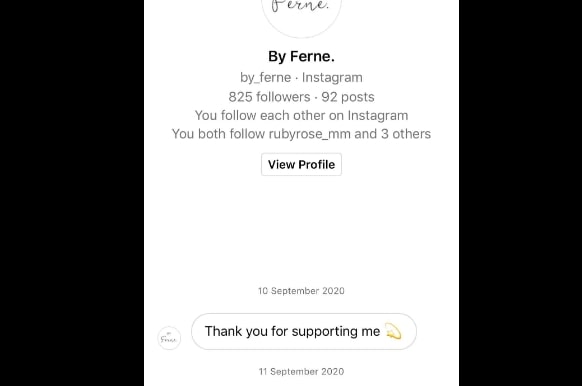 If you're sending a more casual message, start with a friendly greeting like the above or a reference to something you have in common.
Objective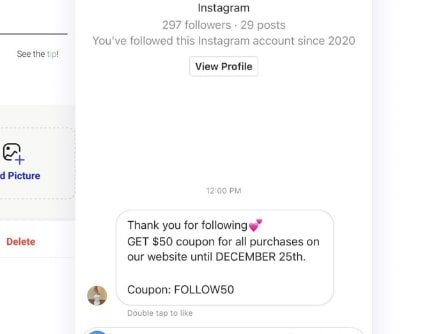 If you're sending a promotional message or a special offer, start with a clear and concise statement about the offer. However, if you want to introduce your brand or products, start with an introduction and a brief description of your products.
Audience
If you're targeting a younger audience, start with a more casual and relatable tone. If you're targeting a more professional audience, start with a more formal tone.
How Do You Send a Professional Instagram Business DM?
To send a business message, craft the information you wish to share first based on the tips we listed above, then take the following steps:
Log into your Instagram account.
Click on the message icon at the top right of the screen.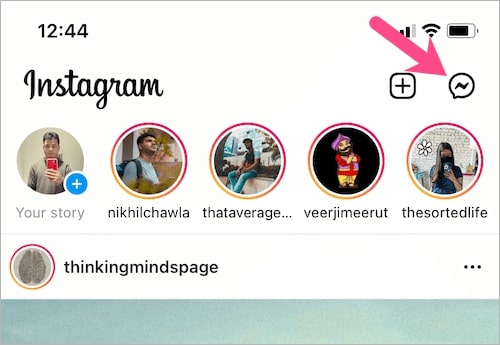 You can simply search the profile of the message recipient using the search bar. But if you want to send it to more than one person, click the pencil icon at the top right to select multiple accounts. Afterward, click "Next"
Paste the message you composed into the message box.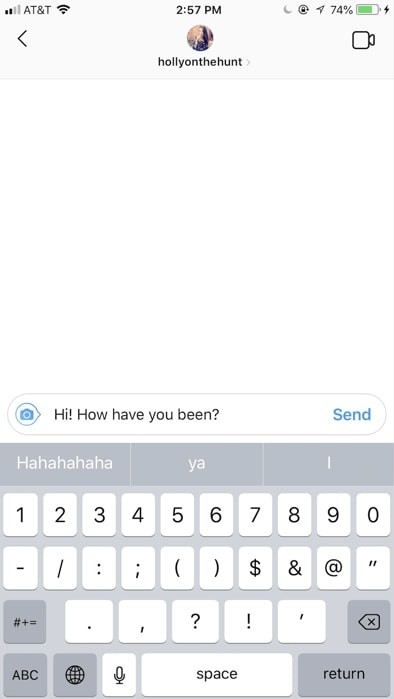 5 Business Direct Message Instagram Examples
To save time, it's helpful to have some pre-written messages ready for common queries and frequently asked questions. Here are five situations where your business can use Instagram messaging to engage with your followers/audience, along with templates for the messages.
1. Welcome Message for New Followers
When you get a new follower, you need to show them you appreciate their following or interest in your brand. Here's an example of an Instagram DM for new followers:
"Hey there! Thanks for joining our community. We're excited to have you onboard!
We create [insert what your brand provides], and we hope you find our content interesting and useful. If you ever have any questions or feedback, don't hesitate to drop us a DM.
Thanks for your support!"
This message works well as a "welcome message" because it's concise, friendly, and informative. It establishes a positive tone, communicates the brand's value proposition, and encourages engagement with the brand.
2. Reply to Queries About Customer Orders
Customers are always going to ask questions about their orders. Here's an example of how you reply:
"Hi [customer's name],
We apologize for any inconvenience with your order. Please share your order number and more details about the issue. [Ask specific questions related to the order inquiry].
We will look into the issue and get back to you as soon as possible with a resolution.
Thank you for your patience and understanding. Please don't hesitate to contact us if you have any further questions or concerns."
This template is to the point. It acknowledges the customer's inquiry, apologizes for any inconvenience and asks for specific details about the issue. It also reassures the customer that the issue will be looked into and resolved quickly.
3. Promotional Messages
Don't let your followers miss out on major promotions. Bring the news to them via DM for better engagement. Sending promotional messages is also an effective way to reach out to cold clients. See a promotional message template below:
"Hi [follower's name],
We're excited to announce our latest [product/service] that we think you'll love!
For a limited time, we're offering [insert promotion details, such as a discount code, free trial, or exclusive offer].
Head to our website now to learn more and take advantage of this amazing offer.
Thanks for your continued support!"
This message does the job because it highlights incentives to encourage followers to make a purchase. It also induces the FOMO effect, which drives sales. Additionally, it encourages engagement and drives website traffic.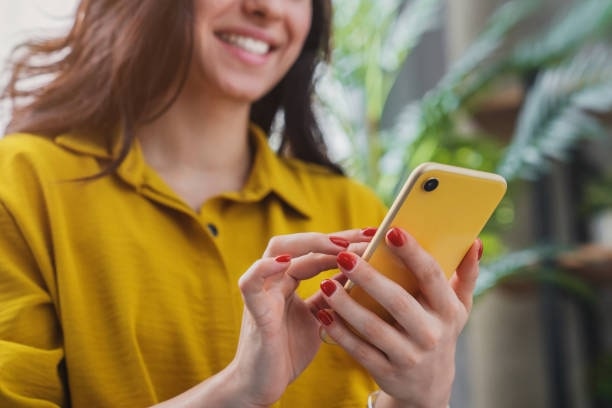 4. Replying to Complaints
When customers bring complaints to your DM, here's an example of how you reply.
"Hi [customer's name],
We're sorry to hear about your negative experience with our [product/service]. Please tell us more about the issue so we can work to resolve it.
We value your feedback and take customer satisfaction seriously. We'll do our best to make things right.
Thank you for bringing this to our attention, and we apologize again for any inconvenience."
This message template works because it conveys sympathy with a promise to make things better. You can even promise a discount on the customer's next purchase to apologize for the bad experience.
5. Collaboration with Influencer Messages
Influencer marketing is a way for businesses to increase visibility and boost brand awareness. When you find an Instagram influencer you'd like to work with; you can slide into their DM with your proposal. See the example below.
"Hi [influencer's name],
We love your content and think your audience would appreciate our [product/service]. We're interested in partnering with you to help spread the word about our brand.
Would you be open to collaborating with us on a sponsored post or product review? We'd be happy to provide you with [insert details about what you're offering, such as free product samples, a discount code, or payment].
If you're interested, please let us know, and we can discuss the details further.
Thank you for your time, and we look forward to hearing back from you!
This message is specific about what your brand has to offer. It helps the influencer make informed decisions on whether they want to collaborate. Additionally, the template invites the influencer to discuss the details further, which shows you're open to negotiation and value the influencer's input.
Make the Best of Your Instagram DMs — Join the Juphy Train
As cool as the IG DM feature is, what if we told you it could get even cooler?
That's what happens when you supercharge your Instagram Direct Message experience by working with a tool that makes ticket resolution a breeze. Typically, for businesses that manage multiple social media accounts, it's common to miss lots of customer inquiries when shuffling between accounts — costing you a sale or even a customer in the process.
A social inbox tool like Juphy puts an end to that.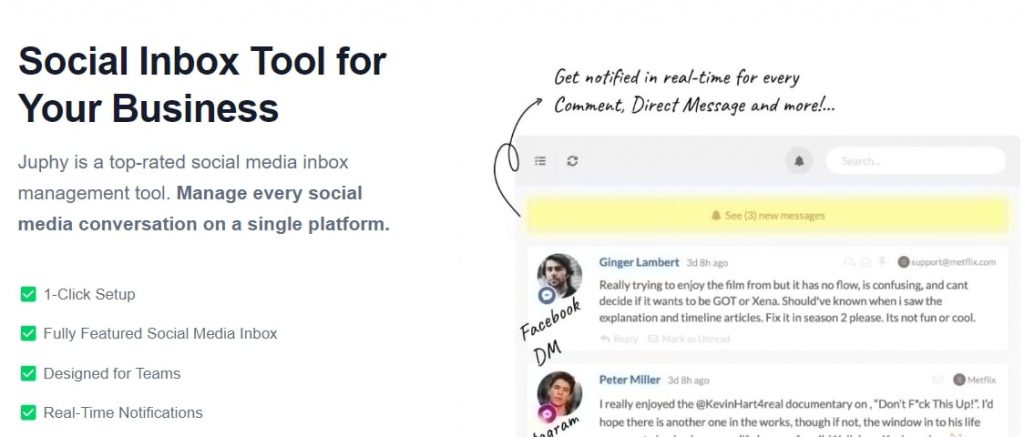 Juphy's Social Inbox integrates all your social media conversations into one unified dashboard, giving you access to every single business DM you receive in one place. With a feature like this, no more switching between apps to find a message from a customer. Real-time Juphy notifications alert you of your DM, and you can reply, hide, delete, or even assign it as a task right from the dashboard.
If you usually get the same message repeatedly from multiple clients in one day, Juphy's Canned Response feature can come to your rescue. It helps reduce your customer response time by allowing you to save the response to these repeat questions and simply click "send" when the question pops up again.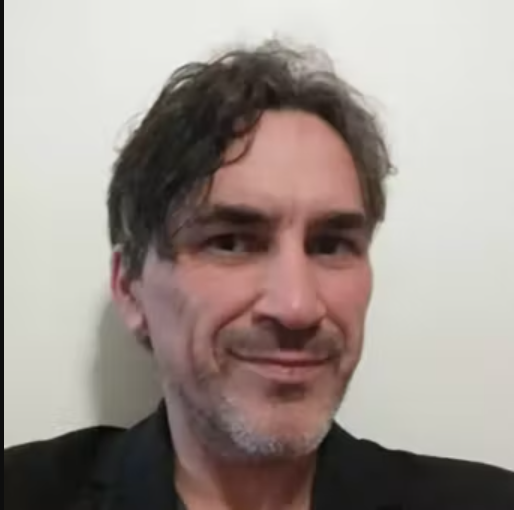 Miguel P
CEO Multimedia and Digital Strategy
"I am thrilled with the amount of time I am saving each day getting back to comments, questions and requests on my social media channels, and i manage quite a lot of them. No more jumping from one channel to another, login in, login out… it used to really be painful to manage all my social media but Juphy has been a game changer. Thumbs up, great tool. What´s not to love?! Recommended."
✓ Product Hunt Verified Review
Juphy's Instagram integration provides a super-effective solution for consistently busy businesses that run primarily on social media. It increases your team's efficiency and helps you maximize business DMs' effectiveness in connecting with your customers. Find out what it's like to resolve your tickets at lightning speed. Try Juphy today with this 7-day free trial!
FAQ
1. What is Instagram Business Direct Messaging (DM)?
Business Direct Messaging on Instagram is the feature that allows businesses to communicate with their customers through private messages within the Instagram app. Instagram Direct Messages (DM) give users privacy that the comments section does not. There are many tools you can leverage to make the most of this feature. Some include Saved Replies, Automated responses, and Messenger API.
2. What are the steps for writing a professional Instagram DM?
To write a professional Instagram DM, start by greeting the recipient of the message cordially or formally, depending on the tone you wish to take. Introduce yourself and your brand, and then state your purpose. Be sure to offer something valuable and finish with a clear call to action.
3. What are the benefits of Instagram Business Direct Messages?
There are many benefits businesses can enjoy from using IG DMs professionally. It helps to build a stronger customer-business relationship and boosts customer satisfaction. It's also helpful for generating leads, driving sales, and improving customer brand awareness.
Create Your
Social Inbox Now
Manage all social media customer support inquiries in a unified inbox.
Related Article – What Is Conversational Commerce and Why Is It Important?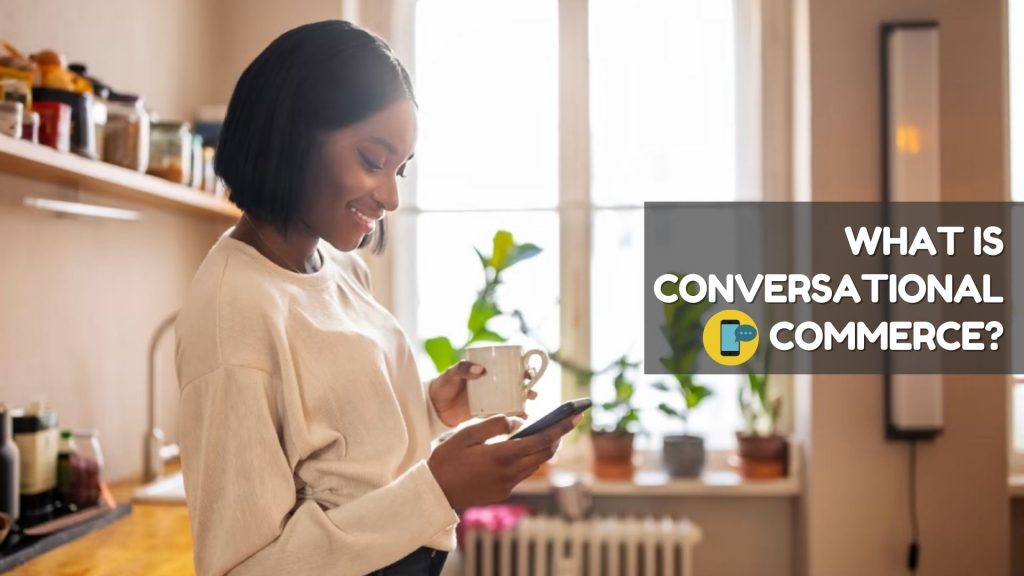 Learn about conversational commerce and ways to leverage it to convert customer relationships into revenue drivers. Read more now!