Selling online is fast evolving as the default commercial model for many companies. The increasing adoption of eCommerce is driving shifts and iterations created in response to changing consumer behavior.
Businesses constantly look for new strategies to attract customers, improve customer satisfaction, and boost sales. And to do it, many have embraced new technologies to create a more engaging experience for buyers and stand out from competitors.
The latest brewing trend is conversational commerce, which is permeating global eCommerce. It entails businesses interacting directly with customers through artificial intelligence or live representatives.
86% of customers expect a more convenient, proactive, and personalized experience. And this is where conversational commerce or c-commerce plays a significant role.
It unleashes the true potential of conversations in selling products and services and promises a more personalized selling experience.
Now is the time to add conversational commerce technology to your business. There will be $290 billion spent on conversational commerce by 2025, according to Juniper Research.
Learn how to take your customer service digital with conversational commerce. This blog dives deep into conversational commerce and everything you need to know about it.
Let's get started!
Create Your
Social Inbox Now
Manage all social media customer support inquiries in a unified inbox.
What Is Conversational Commerce?
Conversational commerce is the bridge between e-commerce and messaging in which brands communicate directly with customers via text or voice in real-time.
It uses personalized texts, voice assistants, chatbots, push notifications, messaging apps like Facebook Messenger, WhatsApp, WeChat, Alexa, and more to interface with customers, answer their questions and help them make better purchase decisions.
Conversational commerce isn't just a trend—it's a new way of connecting with customers in real-time and boosting customer satisfaction. It helps brands to deliver a personalized customer experience that allows the consumer to move faster through the sales funnel.
Take Four Seasons, for example. If you've stayed at the Four Seasons property recently, you may be familiar with the conversational porter in the company's app (and your other messaging apps too).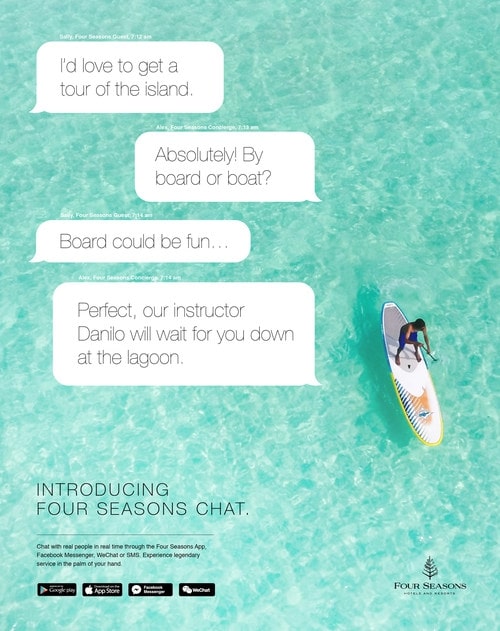 Room service is just the beginning. Four Seasons guests can make purchases, ask for tailored recommendations, request upgrades, and more through a continuous conversation.
Four Seasons Chat is a guest messaging and digital concierge space leader. It is an award-winning and fully integrated conversational commerce that delivers an experience that is now an across-the-board standard in luxury hospitality.
Examples of conversational commerce in practice include:
Embedding a widget on the e-commerce page for buyers to ask questions
Using messaging apps to stay connected with customers and share promotions
Messaging-first marketplaces, where consumers sell directly to consumers
Grocery and other delivery apps using in-app messaging between customers and shoppers
Integrating payments and user authentication when shopping in third-party messaging apps like WeChat or WhatsApp.
Conversational commerce can enhance and support the shopping experience. Here are some numbers that showcase the effectiveness of conversational commerce: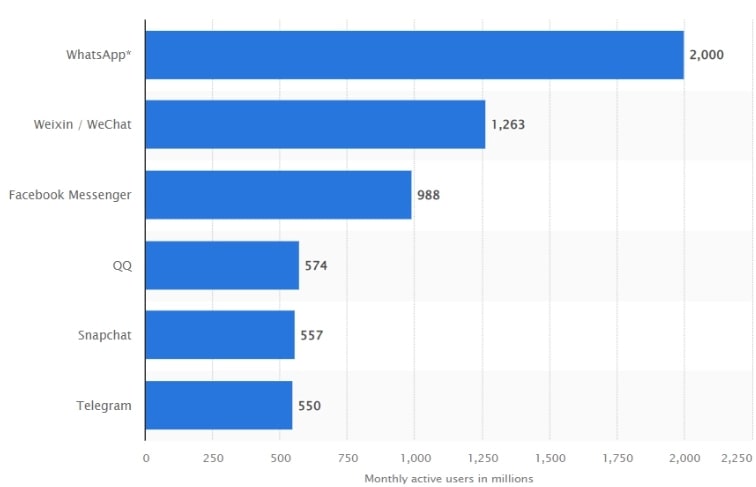 The image above confirms that billions of people are actively using messaging apps such as WeChat, Messenger, WhatsApp, etc., as of 2022.
Thus, conversational commerce firms should aim to deliver an omnichannel customer experience on messaging apps through chatbots, voice assistants, and live chat to:
Solve customer inquiries.
Provide payment gateways.
Assist them in the buying journey
Learn about potential leads or customer needs and preferences.
Recommend customized offers and products.
Now let's understand the types, importance, and benefits of Conversational Commerce.
Types of Conversational Commerce
There are primarily four types of conversational commerce:
1. Live chat
Live chats are available on mobile apps and company websites, entitling customers to communicate with a bot or human agent in real-time. Brands can offer quick assistance via live chat with the intent to sell and keep the visitors engaged.
An example of a live chat: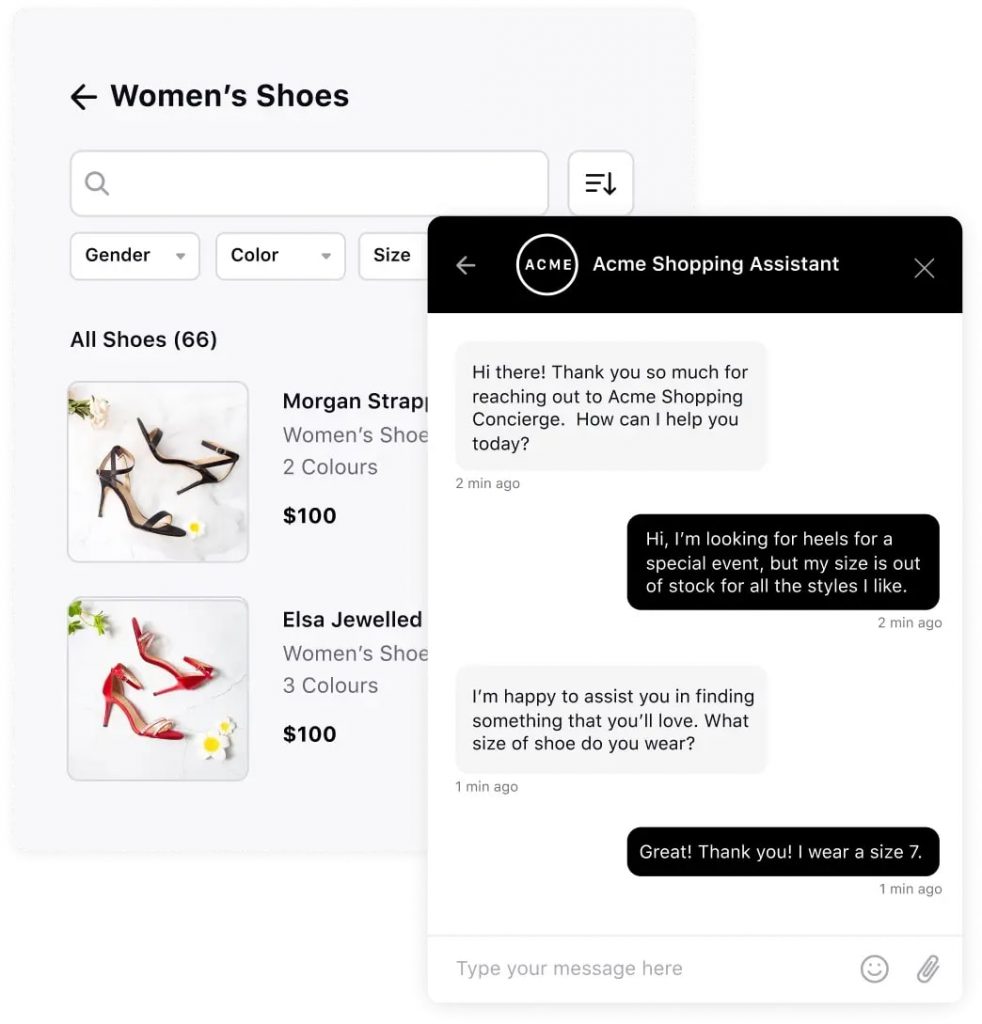 2. Messaging Apps
Millions of people utilize messaging apps like Messenger, WhatsApp, Facebook, WeChat, QQ, and Telegram, and brands leverage these channels to engage with their consumers proactively.
Messaging apps also make it comfortable for customers to share media files associated with their issues, allowing brands to offer better and faster assistance. Due to their rising popularity, some brands have also started embedding them on their websites for conversational messaging.
Further Reading – Whatsapp Business Guide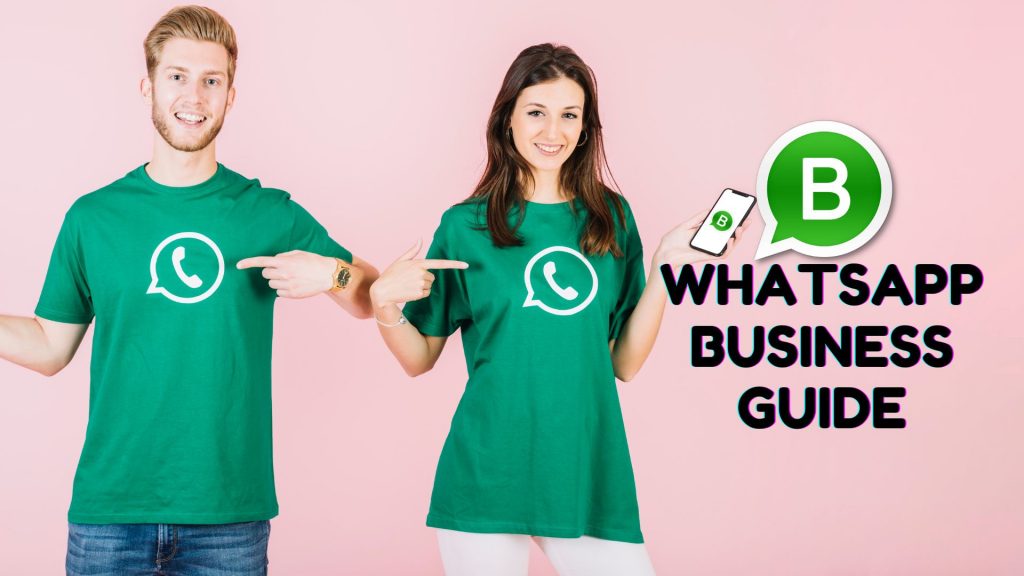 Learn the tips & tricks for getting the best of Whatsapp Business and improve your conversational commerce strategy with Juphy's features. Read more now!
3. Chatbots
Chatbots, powered by AI, allow brands to automate their conversations with customers and reduce human efforts. Optimized chatbots provide cordial responses to common queries like product, availability, pricing, and more. Brands can also deploy chatbots on messaging applications and live chat.
An example of a chatbot: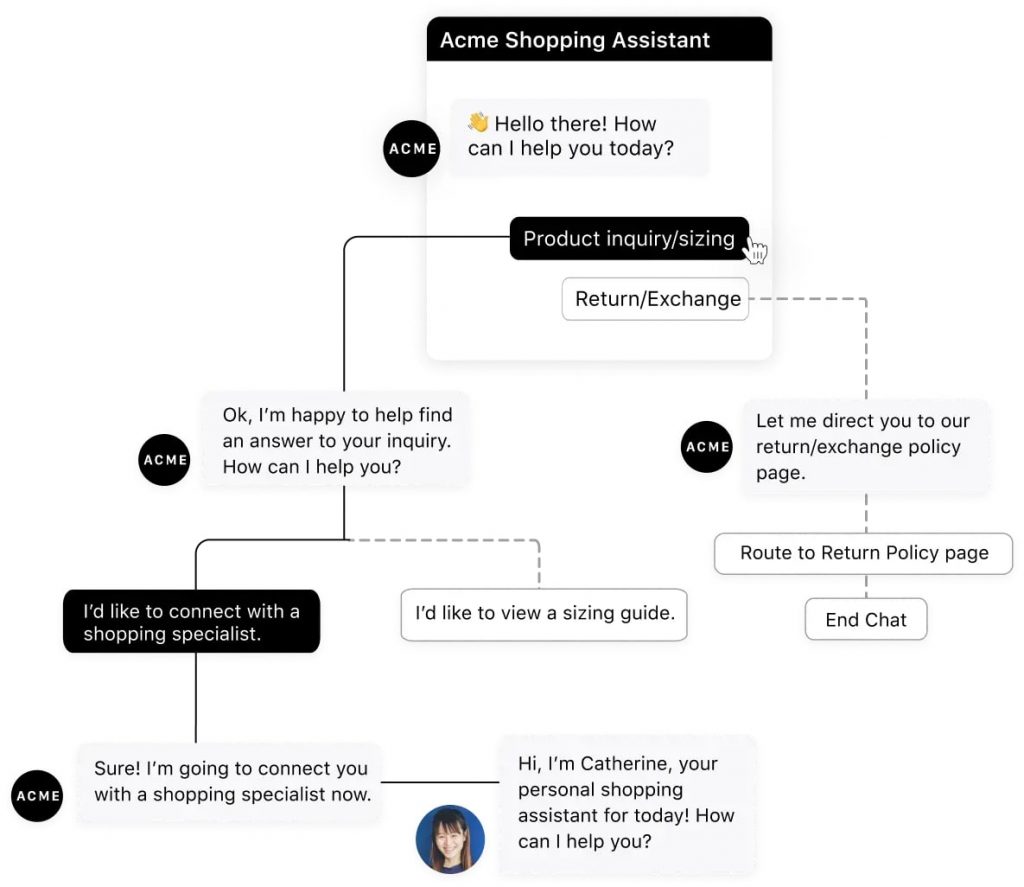 4. Voice Assistants
Customers can voice their problems and receive prompt resolutions from brands through voice assistants like Siri, Alexa, Google Assistant, and more. Voice commerce is an emerging tech; around 87% of managers believe it can evolve into a "mighty marketing, sales, and distribution channel" as voice assistants result in faster deals.
That said, According to 77% of marketers, it poses a significant challenge because its implementation is tedious and resource-heavy.
Why Is Conversational Commerce Important?
1. Being Available 24/7 to Your Customers
E-commerce brands constantly sell to their customers across borders and time zones. Conversational commerce can provide 24/7 customer support with messengers and bots.
Customers disengage quickly when brands do not respond to them within a short, specified amount. And you can connect and engage with customers who have been shopping around the clock with C-commerce.
2. Streamlining the Customer Experience
When the customer has a particular question or concern, it is essential to help them in real-time. Through live chats, and bots, you can respond instantly, and the result would be content and satisfied customers who no longer need long emails or calls to reach you.
Thereby conversational commerce improves the customer experience by leaps and bounds.
3. Automating Your Business Significantly
Conversational commerce can put some time-consuming or tedious elements of your business on autopilot, like:
Answering basic or frequently asked questions
Providing updates that would require an email otherwise
Gathering customer information through issues, complaints, and feedback.
What Are the Benefits of Conversational Commerce?
1. Enhanced Customer Service
Customers always demand to connect with a brand with an omnichannel presence that provides authentic and personal interactions. Messaging via mobile, web, and social channels is the best avenue for these experiences.
The key to boosting customer retention is excellent customer service which can be achieved easily with conversational commerce solutions. The result is better CX and seamless conversations across channels and touchpoints.
Businesses can unlock a seamless omnichannel experience with its help, improve customer loyalty, and drive sales and revenue.
2. Time and Cost Effective
Modern customers are always busy and on the go. They have absolutely no time to stay on hold or wait for a response. With the help of conversational AI, businesses can offer quicker and more consistent service to consumers.
Moreover, businesses spend over $1.3 trillion yearly to respond to customer requests proactively. Conversational commerce helps to reduce customer service costs by up to 30%.
3. More Personalized CX
Customer service is all about convenience. Personalization is important in conversational commerce as it improves the customer experience by providing consumers with a great customer experience.
It improves personalized recommendations by getting to know the customer through engaging with them. 30% of customers are willing to pay more for customized products.
Conversational commerce provides personalized suggestions to customers and reduces the time they spend searching for a suitable product.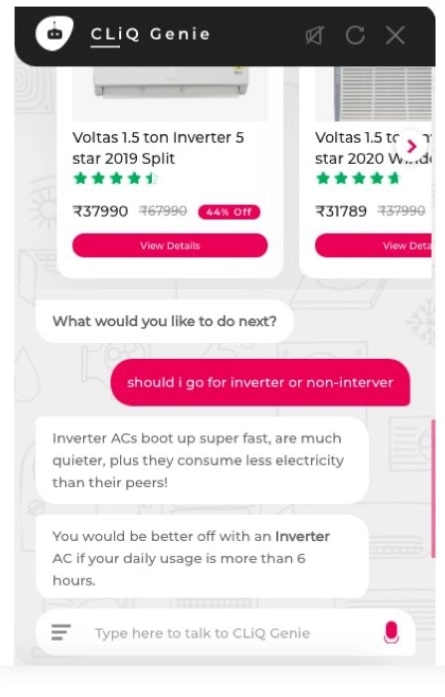 4. Improved Conversion Rate
Conversational commerce has the potential to increase the lead-to-conversion ratio by around 2.5 times since:
Interaction with customers leads to comprehending their needs and offering products that meet their needs.
Gathering customer data helps businesses to deliver effective personalized offers and discounts.
If you deploy a chatbot, 24/7 availability gives your company a competitive edge against your rivals that are unavailable round the clock.
By employing the right c-commerce strategy, brands can boost their conversion rates significantly.
See how CEAT's chatbot interacts with customers to boost sales by suggesting particular tire models to each user based on their car model and personal choices (e.g., tires that reduce carbon emissions, see image below).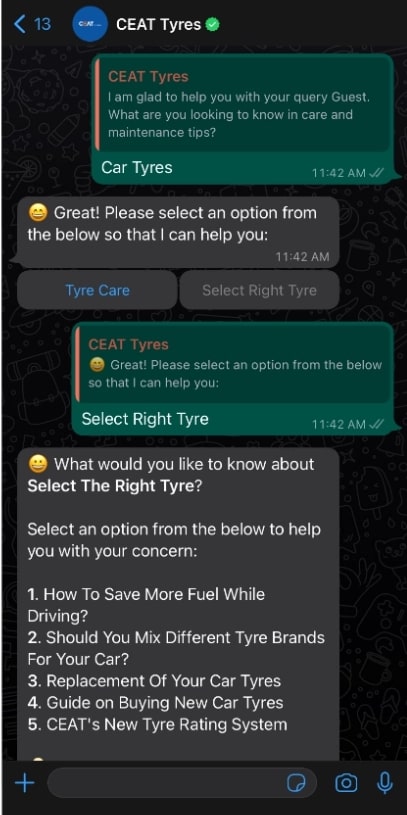 5. Reduction in Cart Abandonment Rates
Around 70% of the time, customers create carts by adding products, ditching them, and leaving the website before proceeding to checkout without making the payment. This is known as cart abandonment.
There can be multiple reasons for customers abandoning the cart, like long delivery times, hidden costs, unavailability of desired payment options, etc.
Chatbots can play a pivotal role in reducing cart abandonment by 20-30%. They can follow up with hesitant customers, remind them about their abandoned carts, and encourage them to finalize their purchase and pay directly via messaging app chatbots.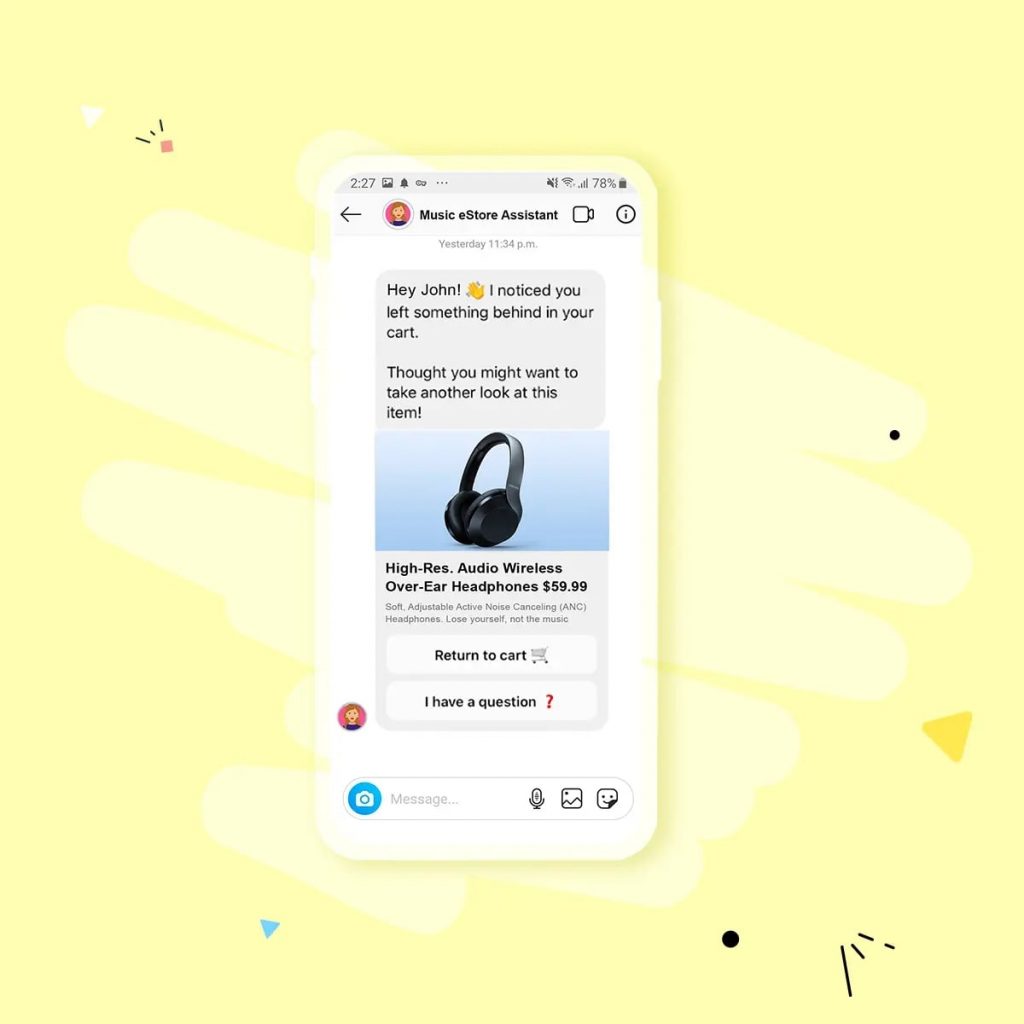 From resolving queries and sending in-app notifications to engaging users by providing personalized offers and discounts to complete their purchases, c-commerce tools can help you get those final conversions.
How Do You Implement Conversational Commerce?
Below are six conversational commerce best practices to help your business perform effectively. These best practices aim to enhance the following:
Customer awareness regarding your products.
Increase customer retention.
Ease their decision-making process.
Use 'Live Chat' to Interact with Customers
According to McKinsey, today's consumer needs a timely response, and live chat is a favored alternative to phone or email support. A study from Kayako suggests that many customers prefer live chat more than other customer service channels.
A live chat widget on your website allows customers to instantly communicate, ask questions, get prompt assistance, and learn more about your products and services.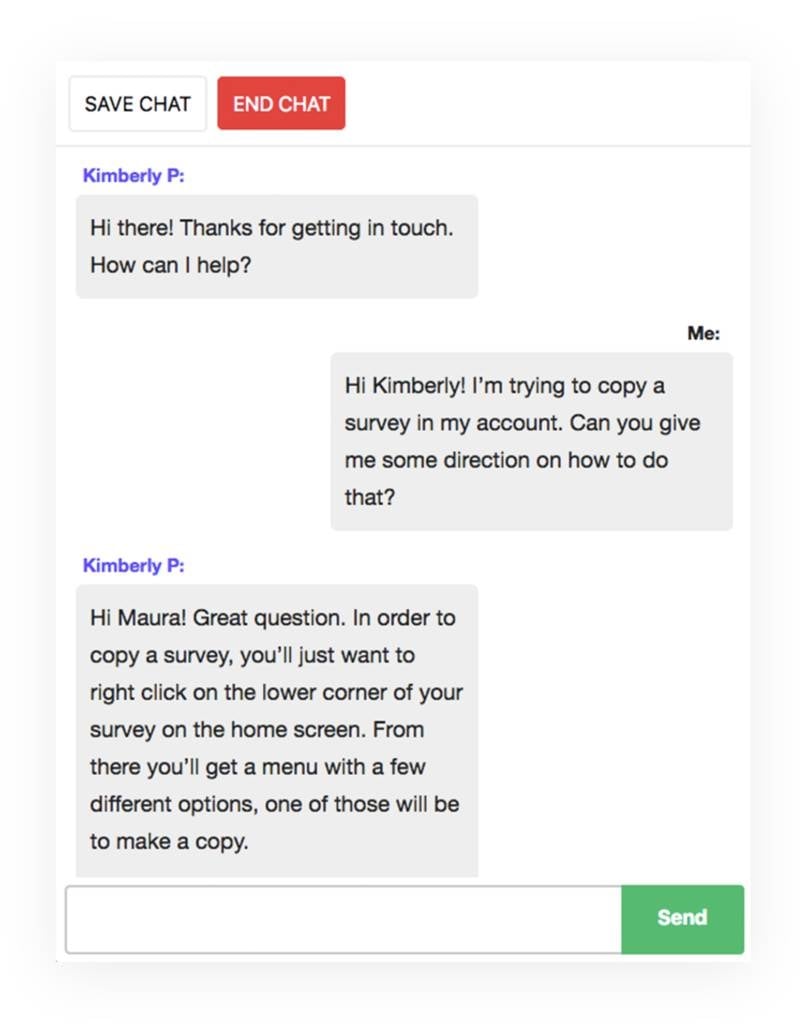 Businesses must enforce the live chat option to suggest relevant products to customers, address their queries fast, provide personalized service, cross-sell, and lower abandoned cart rates.
Deploy 'Chatbot' to Automate Your Interactions
Unlike live chat, chatbots are automated tools that can be a low-effort and cost-effective addition to your customer service and assist customers through their purchasing journey.
Brands can also deploy chatbots to enhance their brand awareness by reaching out to more customers, easing their decision-making process, and increasing customer retention by serving them 24/7.
Also, chatbots can significantly reduce customer service costs. For instance, Cars24 reduced customer service costs by more than 70%, thanks to chatbots.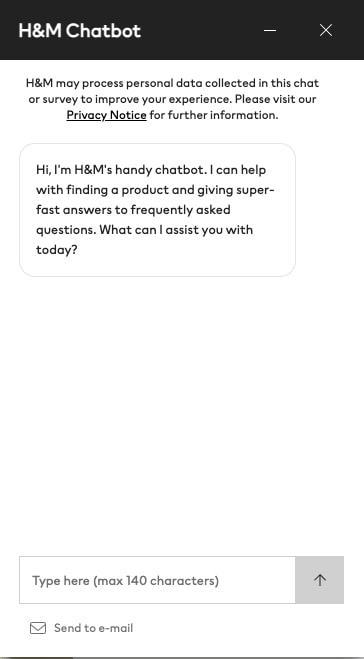 Use Messaging Apps to Connect with Customers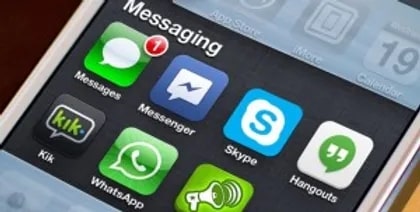 Messaging apps are the central piece of the conversational commerce puzzle. Integrating messaging apps will help you reach a single customer across multiple messaging channels.
Messaging apps construct a private line between your brand and your potential customer. It is a more personalized way to stay in touch with your customers.
You can quickly respond to their questions, remind them of upcoming events or appointments, provide product recommendations, cross-sell or up-sell items, and more.
There is a plethora of messaging apps out there, and it is impossible to integrate all of them into your channel. So, consider the messaging apps that will work best for your business.
Ease the Payment Process
A customer who has decided to complete a purchase with your brand can be assisted by a solid conversational commerce strategy in place and seal the deal before they change their minds.
One of the simple ways is by providing an easy way to help them finish a transaction by sending payment links through texts, chat, and other messaging apps.
The customer can conveniently finish the transaction using their smartphone. Doing so will streamline the payment process, reduce the likelihood of cart abandonment, finalize the sale, and improve customer satisfaction by making their buying journey more seamless.
Gather Meaningful Feedback
Brands can discover the needs and want of their customers by collecting feedback from them—the good and the bad. Having an avenue to gather all kinds of feedback regularly can be an eye-opener as it will help businesses to gauge demand for particular products accurately.
You can reach your customers via surveys and reviews about their experience while doing business with you to find the areas that need improvement.
You can conduct short surveys or ask for reviews in different stages of interaction, such as:
The post-purchase survey to see how effectively your agents have interacted with your clients.
The post-delivery survey should be conducted after the orders have arrived to your customers to see how effective your after-sales services are and how good the product is.
Step up Your Social Media Customer Service and Social Listening
Social media is paramount to conversational commerce as more and more people flock to different channels like Twitter or Facebook with queries for brands.
And so, elevating your social media customer service is a must-do. You can prioritize some key activities, like:
Recommending specific products to customers rather than generic advice
Resolving questions that could result in churned customers, like coupon failure or shipping issues.
Engaging with mentions for the sake of retention and brand loyalty. The shout-outs and the call-outs.
For instance, Sweetwater has a high level of social customer care. They make a point to personalize every customer response with actionable advice that is all human.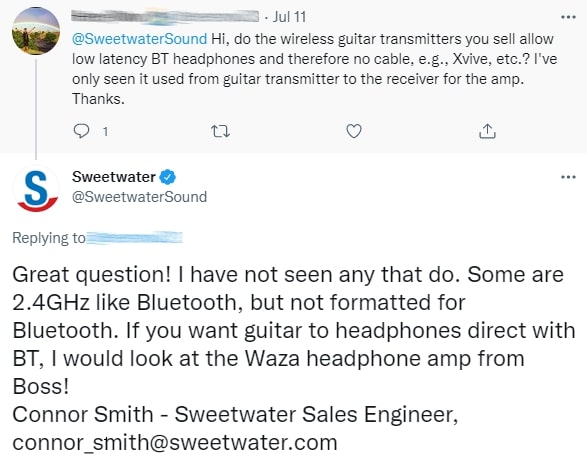 And they get lots of love from their customers in return.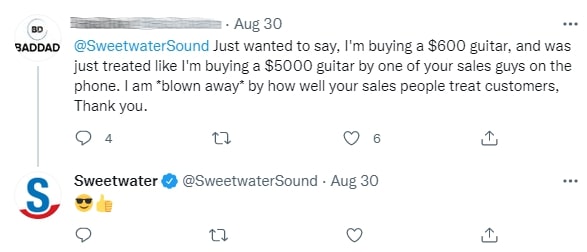 See how well that works? Listening and responding to tags and mentions on time could differentiate you from the rest of the brands regarding retention and loyalty.
Boost Your Social Media Sales Strategy with Juphy's Conversational Commerce Features
Real-time communications via bots and messengers equip you to serve shoppers regardless of where they come from.
72 trillion messages are sent across digital channels daily, and for brands to track them all is next to impossible without the help of modern technology and tools.
Juphy, the award-winning, all-in-one social media customer service and sales platform, can help you meet customers on all major channels, including Facebook, Instagram, and Whatsapp. Sales and marketing teams can use Juphy to build strong relationships on social media and convert social conversations into sales through the following features:
Juphy's social inbox tool unifies all social media comments and messages in a single inbox, bringing all customer communication on social media to a single screen in real-time.
You can view, consolidate and manage all the social messages and mentions on a unified platform, speed up response time, never miss comments from potential customers, and start conversations that create satisfied customers.
When you identify a potential customer on your Instagram or Facebook comments, you can reply privately through Juphy's inbox to start a conversation as a direct message, get more information from the customer, and increase your chances of sales.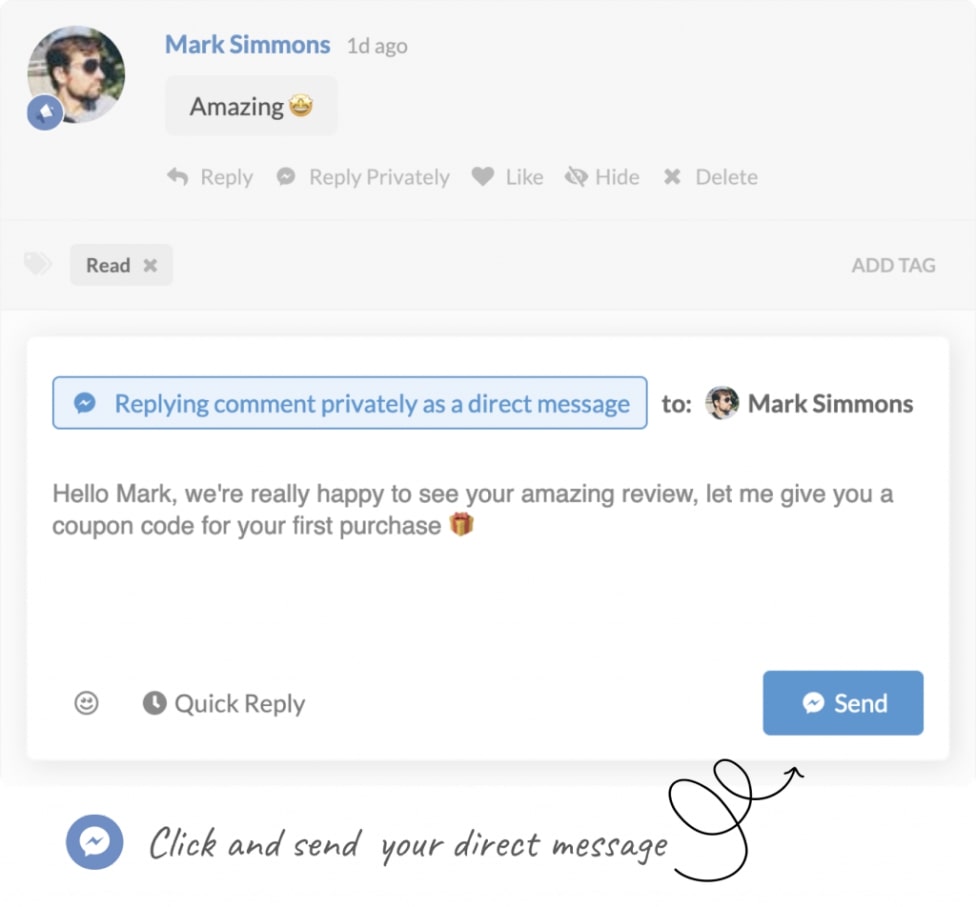 Juphy's Automation Rules help to classify incoming social media messages based on product, season, order status, or even the level of purchase intent.
This setting will tag each incoming message, including the specified keywords, and put them under the relevant label. A new comment or message relevant to the automation rules will be tagged and can be filtered for evaluation and monitoring. This will help you to categorize and track potential customers easily.
For example, Juphy can automatically tag each message which contains the keyword "price" as a potential customer.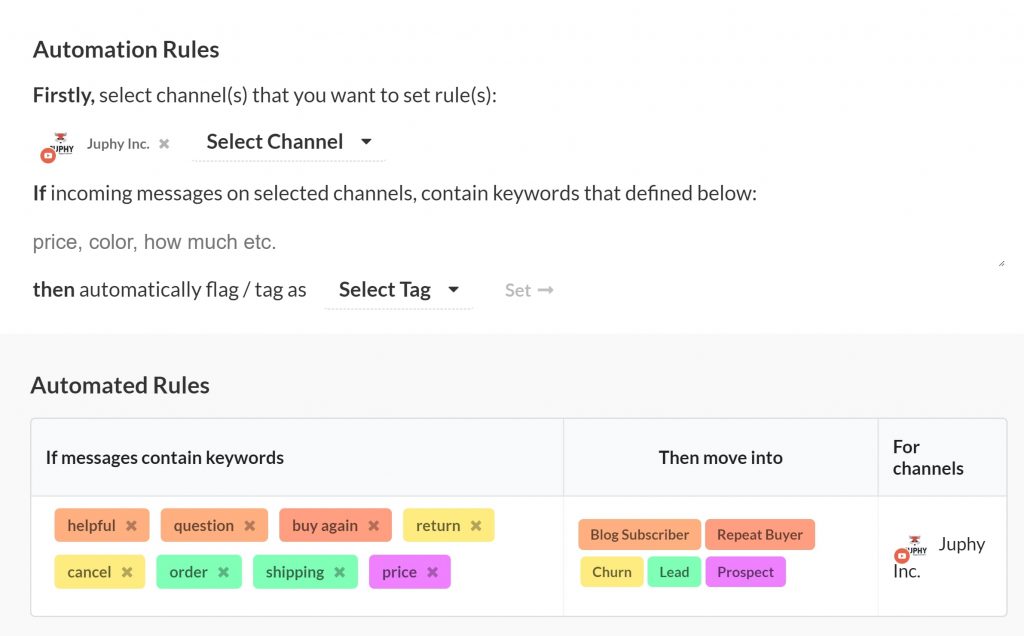 You can even identify potential customers on your Ads Comments and reply privately to them through Juphy. This will increase your chances of sales through Facebook and Instagram ads comments.
The canned response feature has pre-saved answers for the most common questions with a single click that speeds up customer response time and boosts customer satisfaction.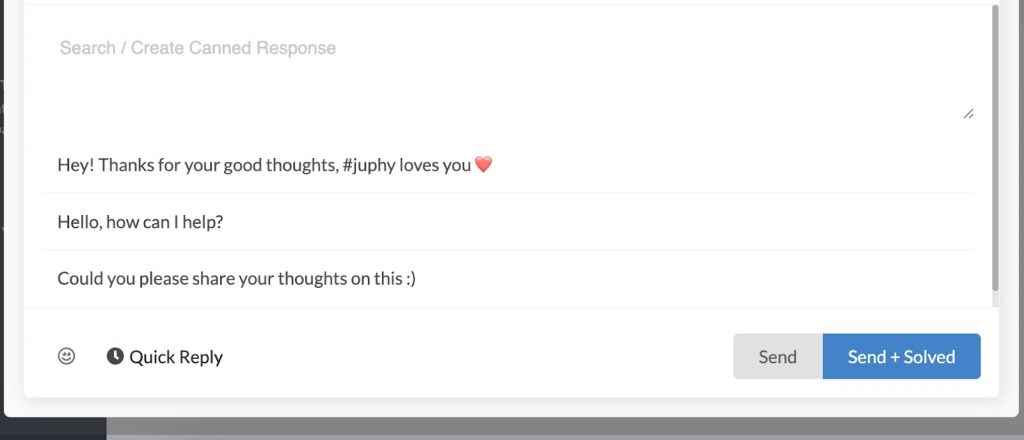 Juphy's major benefits are:
1-Click Setup
Fully Featured Social Media Inbox
Real-Time Notifications
Messaging app integrations, including Facebook, Instagram, Whatsapp
Fully GDPR compliant
Designed for Teams
Juphy supports up to 8 major social media platforms and review sites, sending you real-time notifications for every single comment, mention, tag, and more.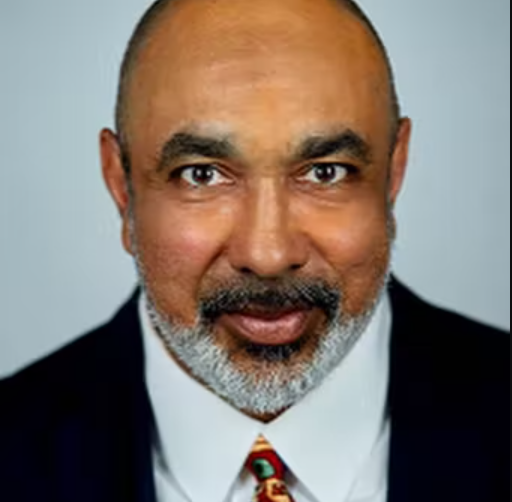 Shoan Snoday
Digital Marketer
"WE have been using Juphy and it has helped us 2x our company with one word … ENGAGEMENT! We were really struggling following up with all of our social media comments and interactions and Juphy helped us connect and engage with every single prospect AND helped us convert 33% more leads in our first week using Juphy. Our customer service department is happier."
✓ Product Hunt Verified Review
Get started with Juphy's 7-day free trial or book a live online demo with our customer success team and get a complete walkthrough! Conversational messaging is the future, so bring your A-game in conversational commerce using Juphy!
FAQ
1. What is conversational commerce?
Conversational commerce is the bridge between e-commerce and messaging in which brands communicate directly with customers via text or voice in real time.

It uses personalized texts, voice assistants, chatbots, push notifications, messaging apps like Facebook Messenger, WhatsApp, WeChat, Alexa, and more to interface with customers, answer their questions, and help them make better purchase decisions.
2. What are some examples of conversational commerce?
* Embedding a widget on the e-commerce page for buyers to ask questions
* Using messaging apps to stay connected with customers and share promotions
* Messaging-first marketplaces, where consumers sell directly to consumers
* Grocery and other delivery apps using in-app messaging between customers and shoppers
3. List the types of conversational commerce
* Live chat
* Messaging apps 
* Chatbots
* Voice assistants
4. Share some statistics and numbers that showcase the effectiveness of conversational commerce
* Online stores using conversational commerce in the right way are increasing annual revenue by 7 to 25%
* 53% of consumers are likelier to shop with a business they can message.
* 82% of consumers claim that instant responses to their questions are critical when contacting brands.
* 91% of consumers are more likely to shop with brands that recognize, remember, and provide relevant offers and product recommendations.
Create Your
Social Inbox Now
Manage all social media customer support inquiries in a unified inbox.
Related Article – The Importance of Personalization in Conversational Commerce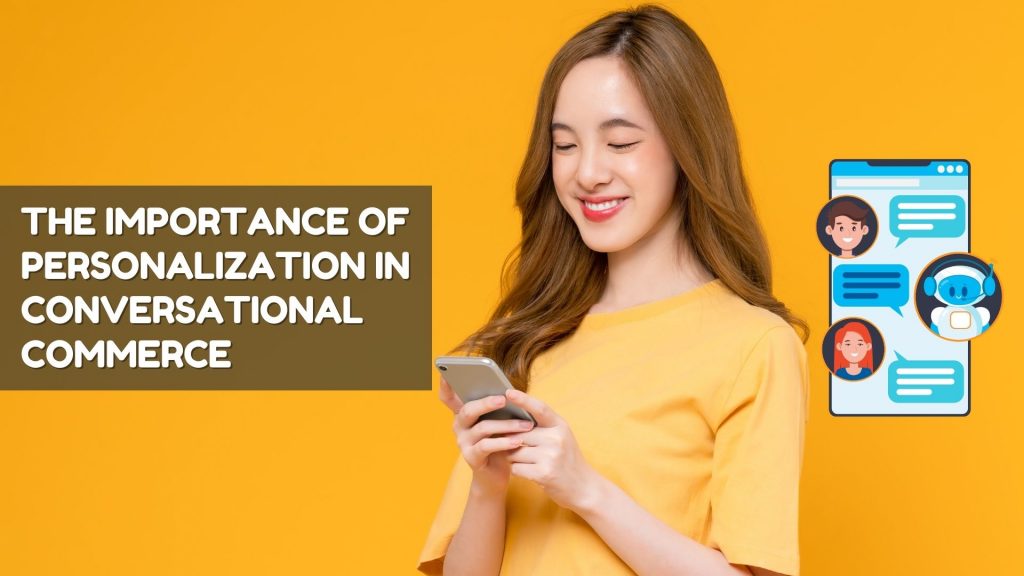 Learn about the benefits of personalization in conversational commerce and how it enhances the customer experience. Read more now!