Do you think there's any industry that doesn't need social customer service in today's world? Certainly not, especially if your target audience largely dominates social platforms. 
The fintech industry has a lot to gain when it employs quality customer service in dealing with customers today. The competition in this industry is so fierce that failing to keep up with your customers can cost you a chunk of them. 
Leveraging social customer service in fintech organizations will help you take your customers' experiences a notch higher, keeping them satisfied and assuring them of your loyalty despite the numerous alternatives they can access.
In this article, we'll take a closer look at what fintech really is to customers today. We'll also clearly explain what makes it imperative to employ social customer service in your fintech organization and share tips on how to do so.
It looks like it's going to be quite the ride, so buckle up as we get started!
Create Your
Social Inbox Now
Manage all social media customer support inquiries in a unified inbox.
What Is Fintech, and Why Does It Matter Today?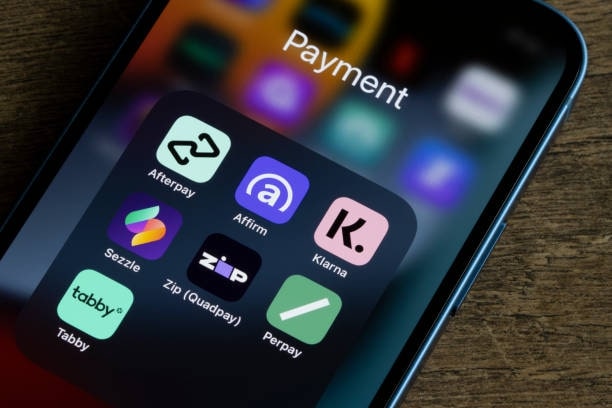 Fintech is the combination of the words "financial" and "technology." It refers to the method of making financial processes and long-standing banking services more accessible to users via software applications.
So, a fintech company is any organization that uses new technology to enhance, modify, or automate financial services for users. Fintech is essentially useful for improving our everyday lives in diverse ways.
It helps companies, business owners, financial institutions, and regular consumers like you and me to access financial services as easily as from the comfort of your mobile device.
Why Does Fintech Matter Today?
Not too long ago, to make any financial transaction, you needed to visit the bank and wait in a long queue before getting any service. Now, with fintech software like PayPal, you can send money to your family abroad while lounging on your couch and tapping a few keys on your smartphone. 
Financial technology has become so ingrained in our daily lives that it's impossible to think about a time without it. Now, you can make payments, apply for loans, make digital investments, or even trade cryptocurrency from a mobile device or digital platform.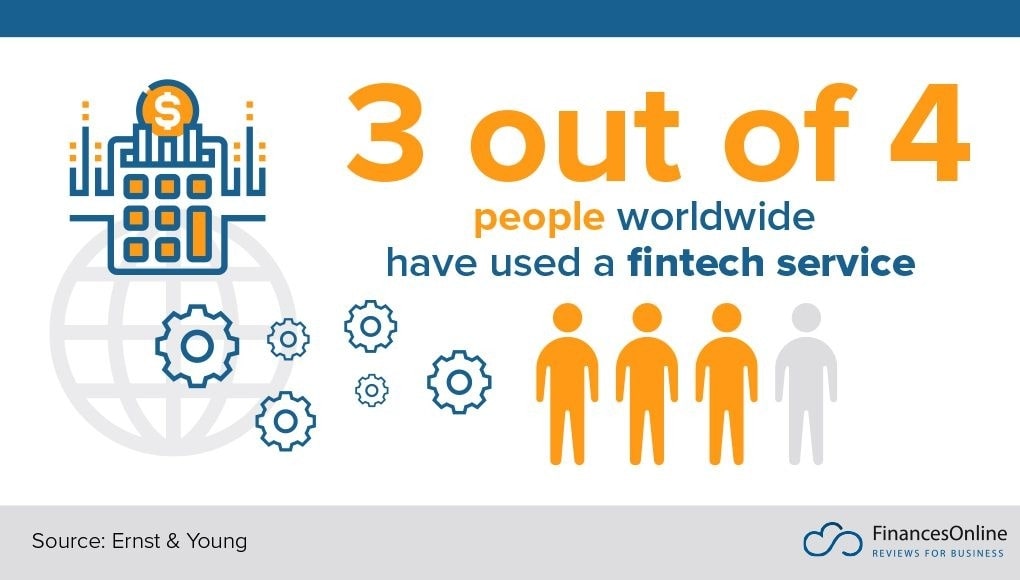 See some fintech consumer adoption stats that show how fast the fintech industry is growing:
75% of consumers worldwide have paid online or via a mobile app, with at least one fintech service. (Ernst & Young, 2019)

 In the first half of 2019, digital payments reached up to $4.1 trillion. (Statista, 2021)

Mobile payment services say they process up to $1 billion worth of transactions on a daily average. (Mordor Intelligence, 2021)

Since the global pandemic outbreak, more businesses and individuals (73% of Americans) have adopted fintech. (Plaid, 2020)

42% of consumers have adopted mobile banking apps as their main banking solution since the pandemic began.  (MX Technologies, 2020)

56% of SMEs worldwide have adopted fintech for banking and payment as of 2021. (Statista, 2021)
Fintech has become a crucial part of our lives today for many reasons. Chief among them is the convenience of service it brings. With 46% of people preferring to use fintech services to manage their finances, it's become quite clear that consumers do not want to return to the era of traditional banking processes. 
Fintech makes consumers' lives easier. For instance, you don't need to be physically present to transact or use most of these services. A simple online registration is all you need, most times without paperwork requirements. 

Speed of service is another factor that makes customers adopt fintech services. The world is moving faster than traditional banking technology, and consumers would instead work with organizations that can keep up with their modern financial needs.

24/7 access also keeps customers glued to fintech services. Fintech providers make their services available to customers round the clock, unlike regular banking halls with a specific close-of-work period. 
Why Is Social Media Customer Service Essential for Fintech?
As we've already established, the fintech industry is gaining much ground in the consumer market, creating keen competition between brands that provide the same services. Not just that, the demand for products and services from the fintech industry continues to rise as more customers become familiar with their value.
All of these put a lot at stake for companies lagging behind on the social customer service scene. Here's why social media customer service is essential for fintech organizations:
1. Helps Provide Smooth Customer Experiences
Employing social customer service in your fintech industry is important because your customers' experience with your service is one of the factors that contribute to their satisfaction. If they need assistance with your fintech solution and consistently find it difficult to find what they need, it can place you among services they'll rather not do business with.
The smoothness of the customers' experience is one of the top-selling points when it comes to financial processes and services. If they experience a hitch, they need to know that there's a customer support team on standby on social platforms that they can easily go to for help. 
2. Helps Offer Omnichannel Customer Support
Almost everybody needs at least one fintech solution. Students need to pay for courses online, parents need to pay for shopping online, business owners have to make international transactions, and investors would like to trade stocks online.
What does this mean for the fintech industry? Your customers cut across almost every age demographic, which means sticking to only one support channel will have you leaving out a huge category of your customers unattended.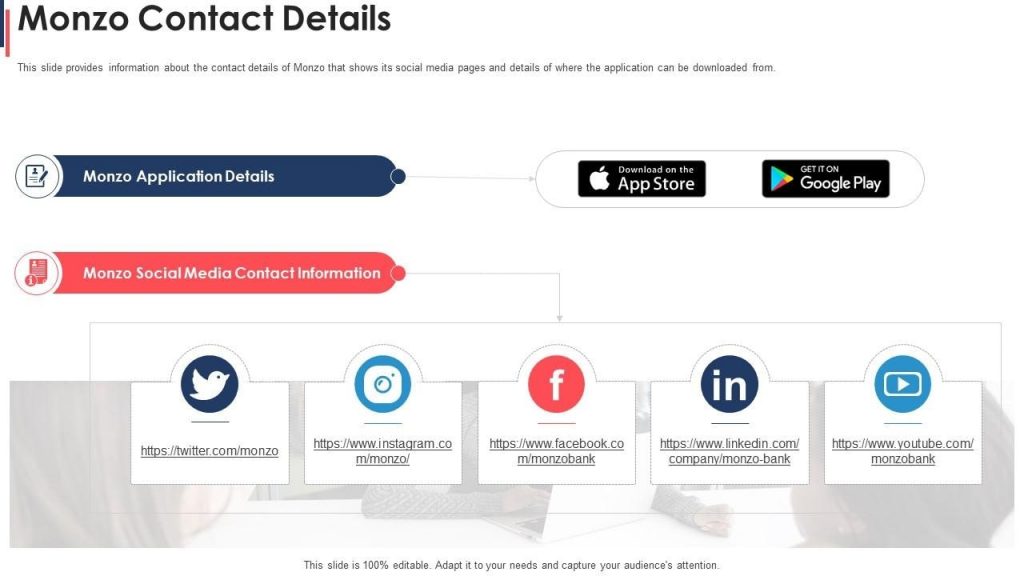 You need to deliver social customer support to customers on whichever social platform they may be, from Instagram to Twitter, LinkedIn, and even Facebook, just like Monzo above. By providing social customer service, you offer various touchpoints across social media to improve your customers' journey.
3. Equips Brands with Real-time Awareness of Evolving Customer Needs
Social customer support allows you to gather real-time information about your customers' needs and expectations of your business. Customers always use social media to complain, leave reviews, or inquire. 
So, you need a social customer support team on standby to attend to and keep an eye on customer engagement with your fintech brand like Transferwise does below.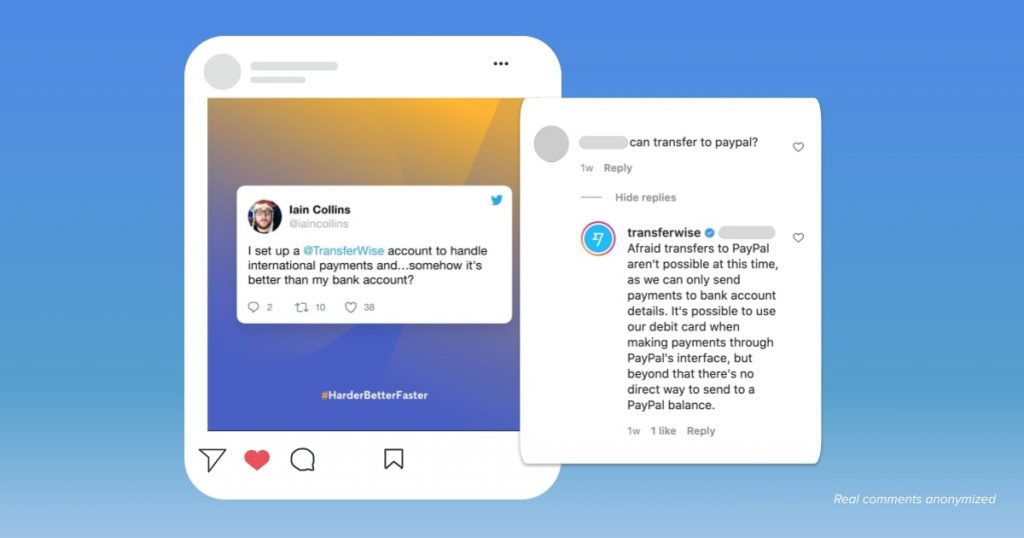 With social monitoring tools like Juphy or Brandwatch, you can keep an eye on relevant keywords for your organization online. These tools will notify your social customer service team when customers talk about your brand on social media, even if they don't mention you directly.
This way, you get insight into customer expectations and can use that information to provide better service, features, or tools that meet customers' needs.
4. Helps Brands Provide a Human Touch in a Faceless Industry
Customers know that the faces behind a social customer support team are usually human, even if they can't see them. It makes them feel safe enough to share concerns and information with you when they need help.
Trust is a key element in finances; as long as it relates to monetary resources, people want to rest assured that they're in safe hands. In the tweets below, Monzo looks out for a customer's security just like a friend would do another—a great way to build a relationship of trust through social media.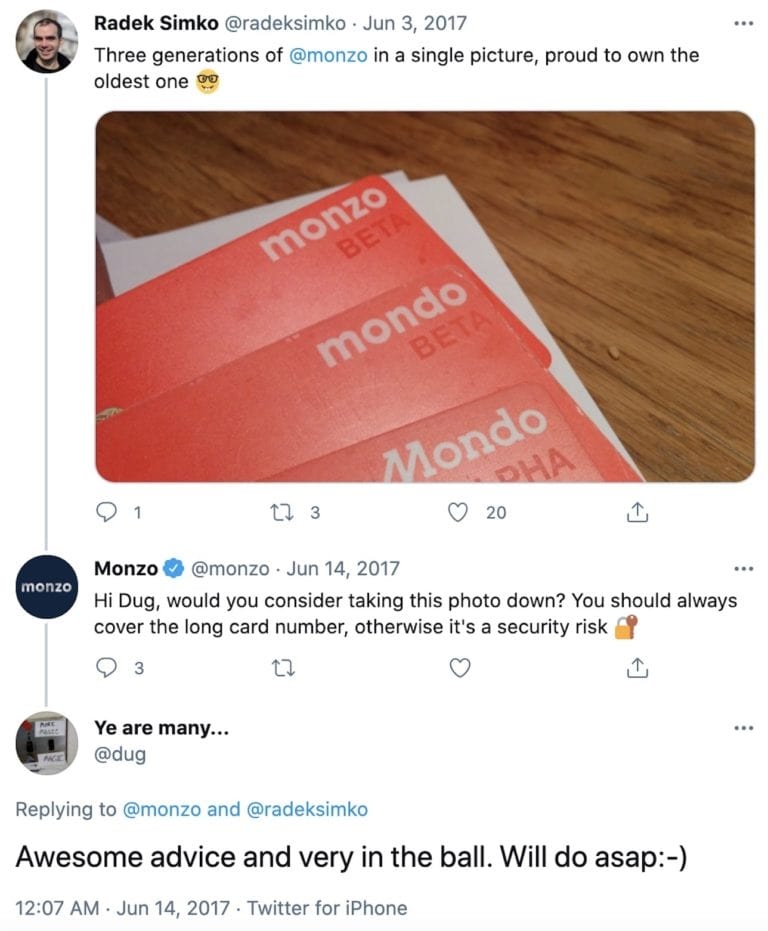 By building personal relationships with customers through social customer service, they grow to trust your organization and feel liked and respected. It's only a matter of time until they become loyal, long-term customers that become your brand's advocates.
5. Helps Avert PR Crises Timely
Having a social customer service team to keep an eye on customer engagement with your brand not only informs you of your customers' needs and complaints but also alerts you about impending crises.
Embittered customers are well known for starting an uproar on social media or review sites when a service has wronged them. See Cleo bank's online reviews, for instance: 
Customers complain about enduring poor services with no response from the brand's social customer support team. Online reviews like this can discourage potential customers who want to sign up for the service or existing customers who wish to upgrade their accounts.
With an active social customer service team manning your preferred social monitoring tool, you get real-time alerts when a buzz is building around your set keywords. This helps to avert or manage the crisis situation timely. Some tools will even notify the social customer service team when there's a lot of negative discourse about your brand online, so you can act fast and prevent a full-blown outrage or panic.
Expert Ways to Use Social Customer Service in the Fintech Industry
Knowing you need social media customer service is a step in the right direction. However, implementing social customer service and its practices into your fintech organization shoots you far ahead on the journey to increased customer retention and assured customer loyalty.
Here are three broad ways to embrace social customer service in the fintech industry:
1. Humanize Social Interactions
It's easy to lose the human touch in this industry, especially since most of the processes are faceless. Many fintech organizations work with automated programs like chatbots to provide answers to customer problems. 
Of course, chatbots can quickly save the day when there's a high influx of customer support tickets, but you must ensure there's a human agent available to provide support via social channels, should the customer require it.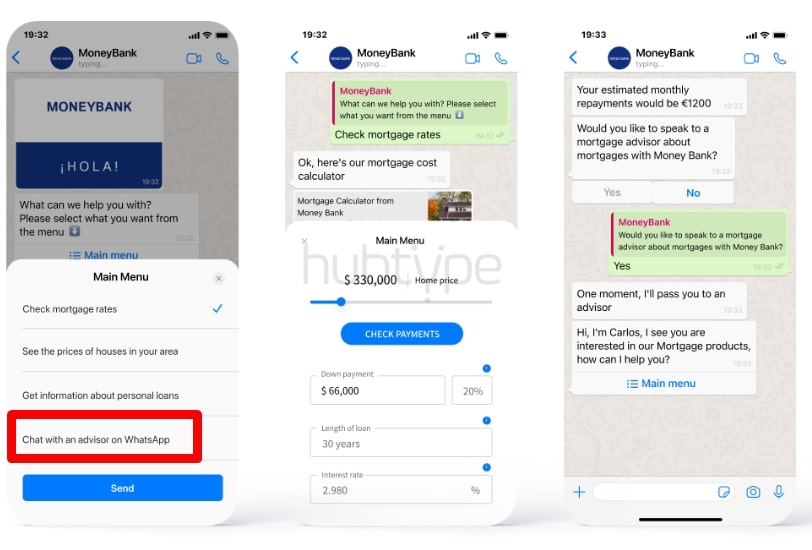 When building your chatbot's responses, include the option for customers to speak with a real-life social customer support agent, as it provides a human experience for them. Your social support team can empathize with their issues and think out of the box to provide a solution when they're frustrated, angry, or panicky.
2. Put Customers First with Your Content
The banking and finance world is famous for its complex terminology and jargon. While that's great in traditional banking halls and in the corporate world, your customers on social media don't need it.
While on social media, act like social media users. Create content that is relatable and understandable to every category of your audience. Your customers will better engage with you when you share content they find helpful or can relate to.
Relatable customer-centric content also sets the tone for them to share their opinions or leave feedback which your social customer support team can immediately act upon.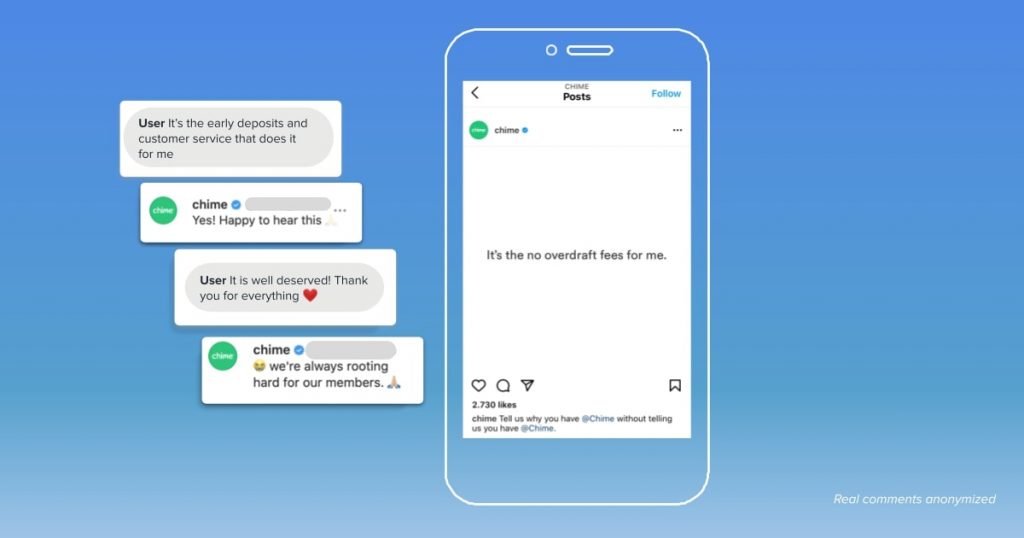 See the simple, relatable way Chime informs its audience about its "no overdraft fees" feature in the post above. They used the popular "It's the … for me" trend on social media to pass their message and received high praise from users. 
3. Quell Brand Safety Threats Quickly
Many of your customers are very active on social media platforms, and as such, bad news about your brand travels fast. If customers get wind of a threat to their finances on your service, panic sets in.
It's your social customer service team's duty to either debunk the rumor and put people's minds at ease or provide actionable steps to help customers protect their finances. N26 bank has a frequently updated highlight dedicated to security and breach prevention tips on its Instagram page to help customers during a threat crisis.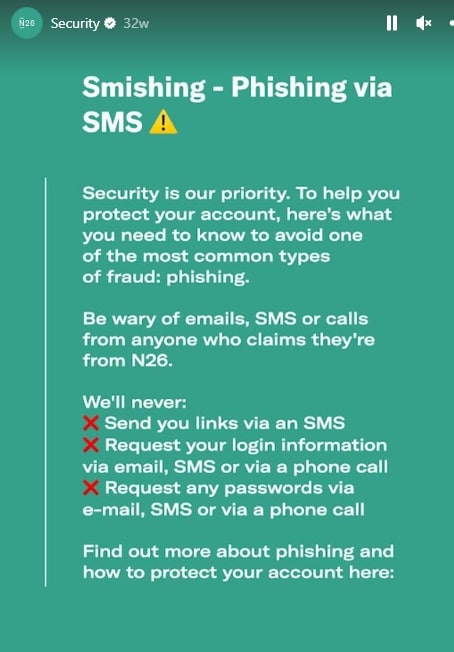 The worst thing your brand can do about a threat crisis is to keep silent about it. 
Your social team should handle customer inquiries, complaints, and reviews professionally, empathetically, and reassuringly in such situations. This will help to protect the brand's reputation while also building a relationship of trust with the customers.
Juphy Helps Fintech Companies to Provide Excellent Customer Service on Social Media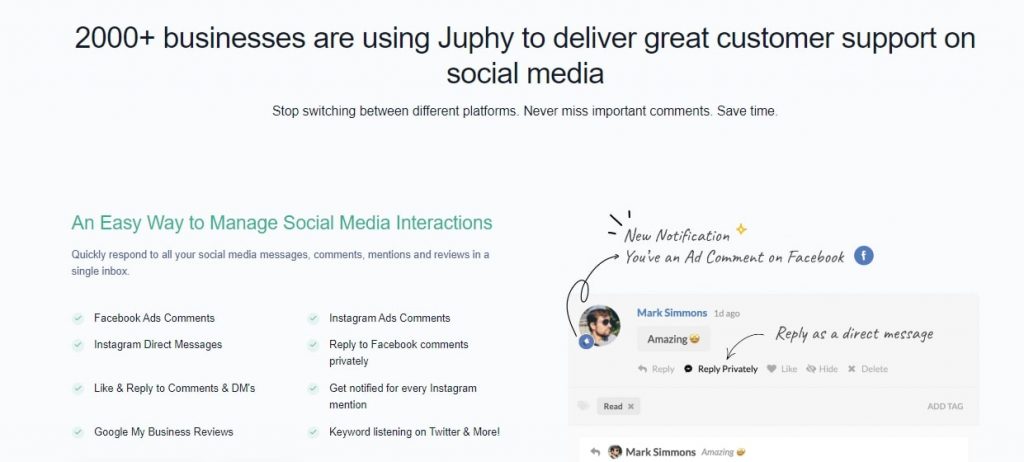 Juphy can help you provide excellent social customer service as a fintech brand in 3 major ways.
Streamlined Ticket Resolution
If your team struggles to keep up with all the queries that come through your social accounts, Juphy's social inbox provides an easy way out. Its social inbox tool integrates all social networks in a single dashboard so that you can view any new interaction from customers anywhere on the web in the same inbox. It supports up to 8 major social media platforms and review sites, sending you real-time notifications, so you never miss a tweet, mention, DM, or review again. With your tickets all in one place, you can quickly and effectively tackle each one as soon as they come in.
Is there any customer inquiry you repeatedly answer multiple times a day? Then you can save time by saving your response with Juphy's canned response feature. Now, when another customer asks the same question, you don't have to type out the answer all over again. Just select the saved response and send it!
Accurate Keyword Monitoring
Need to keep an eye on your customers' discussions on social media? All you need to do is set the relevant keywords related to your brand or specific discussions. Once a customer uses that keyword in their tweet, mention, review, or post, you get an alert informing you about it. This keeps your social customer service in the loop about urgent issues that need to be addressed.
Juphy is the handy tool that social customer service teams love. Give these unique features a try using Juphy's 7-day free trial and see how well the quality of your customer support improves. Want to jump right in? Sign up here to get started with Juphy immediately.
FAQ
1. What is Fintech, and why is it important today?
Fintech is the combination of the words "financial" and "technology." It refers to the method of making financial processes and long-standing banking services more accessible to users via software applications. Financial technology is an integral aspect of our daily lives. With fintech, you can make payments, apply for loans, make digital investments, or even trade cryptocurrency from your mobile device or a digital platform.
2. Why is social media customer service crucial for fintech?
Social customer service is vital for this fast-growing industry for many reasons. Firstly, social customer service helps fintech companies provide a smooth customer experience and access to omnichannel customer support. It equips brands with real-time awareness of customer needs as they evolve and provides a human touch in a faceless industry. Lastly, it helps fintech brands avert PR crises in the nick of time.
3. How can I use social customer service in the fintech industry?
There are three main ways social customer service can be useful in the fintech industry. One, you can use it to provide human solutions when customers need help with a problem. Two, your team can create relatable content for your audience on social media platforms. Three, use it to mitigate brand safety threats on social media whenever they occur.
4. What tool can I use to provide social customer service for fintech?
Many tools are available to fintech companies who want to use social customer service in relating with customers. A social customer service tool like Juphy provides Keyword Monitoring features that help you keep an eye on discussions about your brand wherever they appear online. Its Automation Rules feature also enables you to categorize and flag urgent queries so no customer is left unattended.
Create Your
Social Inbox Now
Manage all social media customer support inquiries in a unified inbox.
Related Article – PayPal's Social Media Customer Service Performance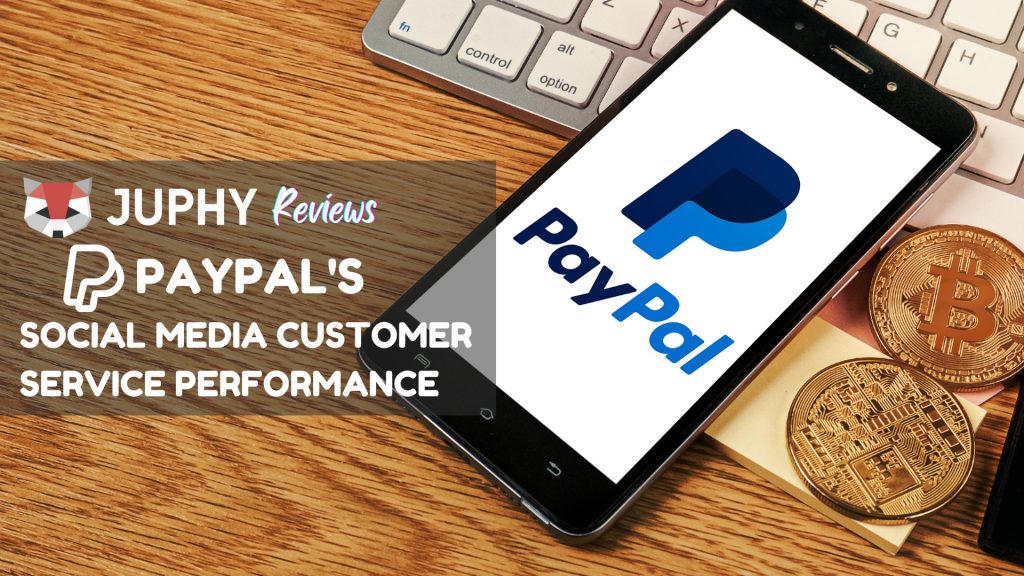 Learn how PayPal's social media customer service performance has helped increase customer satisfaction dramatically. Read more now!