We may not hear the term "social proof" often, but it is a principle that dictates many of our choices. It is a shortcut that minimizes the risk of disappointment. For the consumer, the little voice in the back of the head says, "All these people, whoever they are, can't be wrong or lying, can they?" The trust we put in the wisdom of crowds is one of the most valuable forms of advertising a brand can get.
Create Your
Social Inbox Now
Manage all social media customer support inquiries in a unified inbox.
What Is the Social Proof Principle?
Social proof is a type of rationalization that helps us feel more confident about our choices. We usually need it when we are undecided about something, such as what to wear to an event, which direction to go in an unfamiliar place, or where to eat. We copy the actions of people around us, follow the crowds, and ask for the opinions of others because it is the safer choice.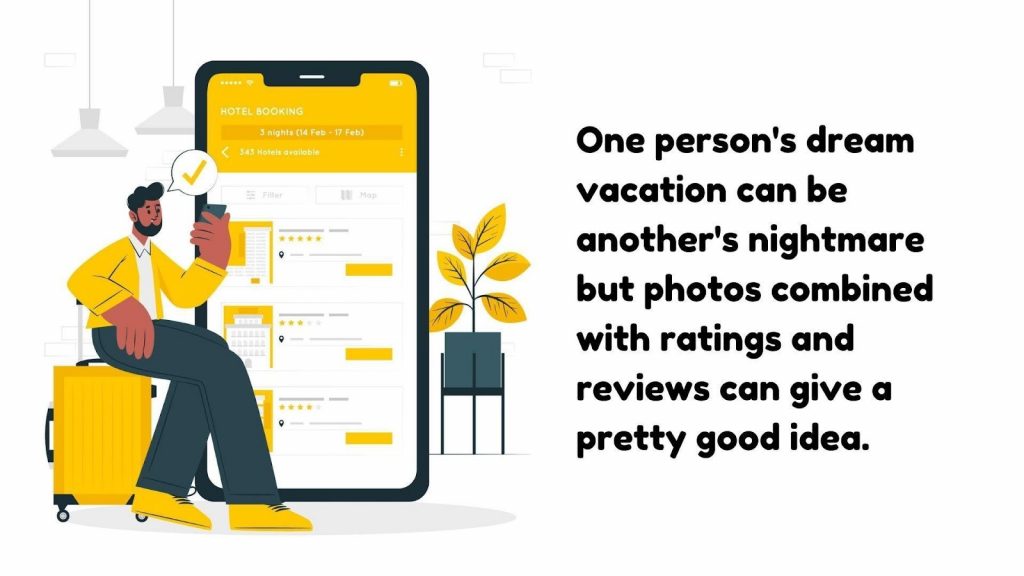 Although the term was coined in American psychologist Robert Cialdini's 1984 dated book, modern e-commerce practices depend mainly on social proof. It is hard to make an educated decision based only on product photos and basic information, so we consult others who have once been in our shoes to find out more about the product's quality or the retailer's reliability.
It is an interesting concept because the reassurance we're looking for can come from anyone. We can categorize social proof under five labels according to the people we tend to trust.
Social proof in marketing is the use of the psychological principle of social proof to influence consumer behavior and build trust and credibility for a product or service. This can take many forms, such as displaying customer testimonials or reviews, highlighting the popularity of a product or service through the number of users or sales, using social media influencers or other authority figures to endorse the product or service, and utilizing user-generated content to showcase the experiences and satisfaction of other customers.
Why Is Social Proof Important?
Social proof is critical for any business but especially essential for e-commerce. The customer relies on product photos and secondhand experience when shopping online.
Another highly important aspect of social proof is that it works with user engagement, which is favored by platform algorithms. The better engagement a brand receives in the form of likes, comments, reviews, ratings, and backlinks, the higher it will rank in the search results.
Many studies back the importance of social proof, which can be summed up with a couple of statistics:
5 Types of Social Proof
My hair color requires continuous care, but I'm too lazy to dye it time after time. So I try to keep it gray with a special shampoo that adds a little bit of color in each use. Since gray is in fashion, many brands include this type of shampoo in their product portfolios. But not all brands work out as expected, and I didn't have enough facts on either of the products. In order to choose the most satisfactory brand without trying it out first, I needed some examples of social proof. These are the five types of people that could have affected my purchase decision: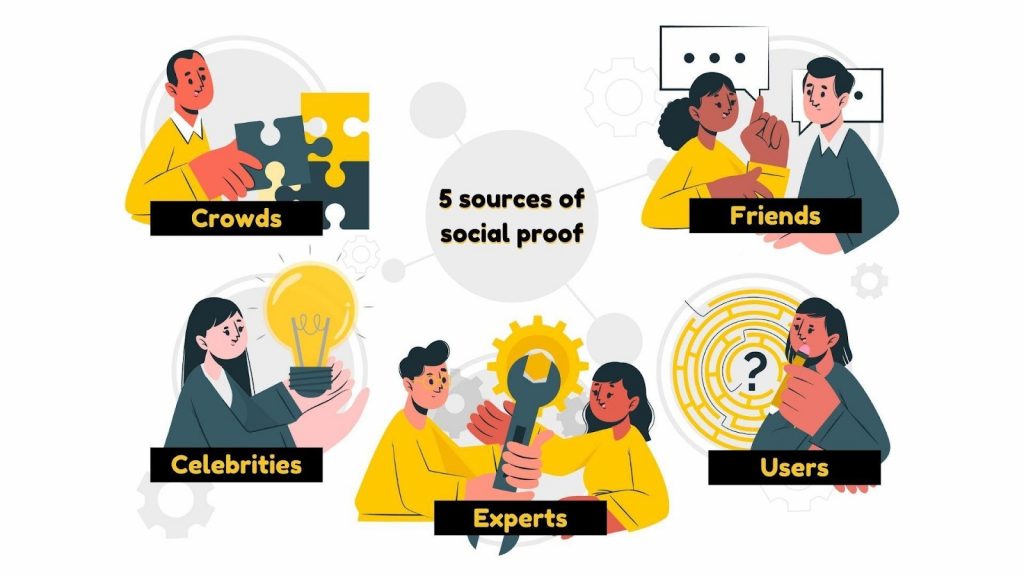 Friends: If you have similar tastes, preferences, and experiences, friends stand as the ultimate consultants. Jumping off a cliff after them may not be wise, but choosing what TV show to watch according to their suggestions can work out great.

Anonymous users: When in doubt, we can consult total strangers in search of the tiniest bit of more information. People who use the product or service can provide us with insights through their comments. The more positive comments a brand receives, the more reliable it becomes.

Larger crowds: Usually, there's safety in numbers. If a product is popular among a lot of people and they take time to rate, comment and talk about it on social media, then it is not likely to be a waste of time and funds.

Celebrities: Celebrities and influencers help create awareness, and sometimes they can be perceived as social proof, especially when they endorse products without being paid for.
Experts: When a thought leader or a specialist endorses a product, it is hard to argue otherwise. Most of the time, we trust experts, and their testimonials give us peace of mind.
Best Practices of Social Proof
Social proof is not advertising in the traditional sense. The brand doesn't have much to say while existing customers share their perspectives with the prospects. But the brand can encourage engagement, make positive reviews more visible and promote user-generated content to utilize social proof. Here are some tactics:
* Ratings and User Reviews
Tapping stars is easier than writing a couple of sentences, and most of the time, customers comment on a product if they are disappointed or extremely satisfied. So after offering desirable products and an excellent customer experience, don't hesitate to ask your customers to share their comments.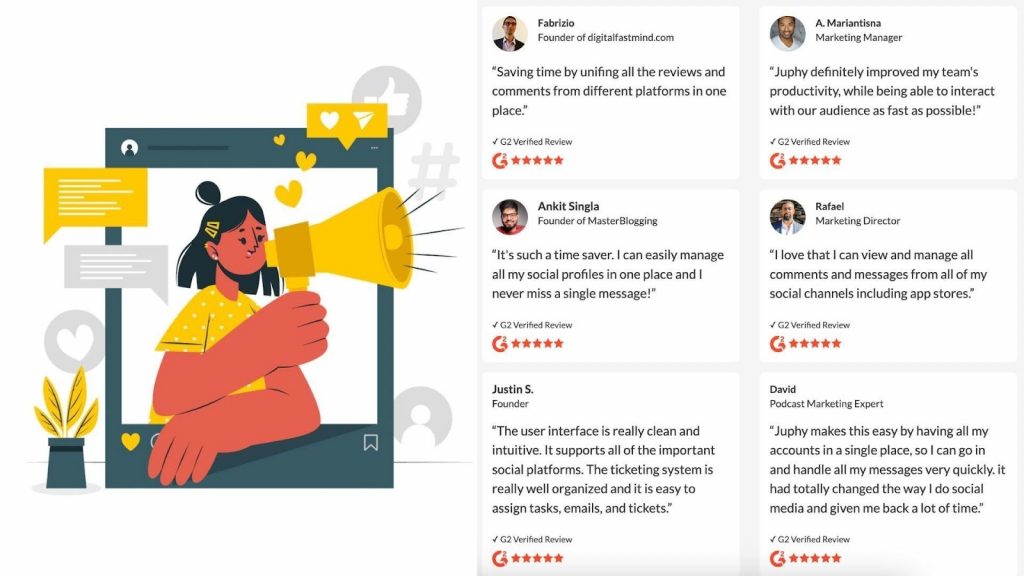 Higher ratings and genuine user comments are more effective on prospects than paid advertising when it comes to sales. According to Trustpilot, "Around 89% of consumers say they make an effort to read reviews before buying products online." You can make use of this fact by displaying reviews alongside your product listings and helping your customers make better decisions. You should also have profiles on review sites and be ready to provide customer support in case of negative reviews.
* Testimonials and Case Studies
Success stories provide great social proof. One customer's significant satisfaction and brand advocacy inspire others about the product or service's benefits. There are several ways to showcase testimonials and case studies, such as; videos, downloadable PDFs, blog articles, social media content, or emails.
* Endorsements and Recommendations
Being endorsed or rewarded by industry thought leaders is no small feat, and customers value the recommendations of third-party professionals. Being recommended by an expert means that the product or service is fully tested, and the ratings have solid reasons.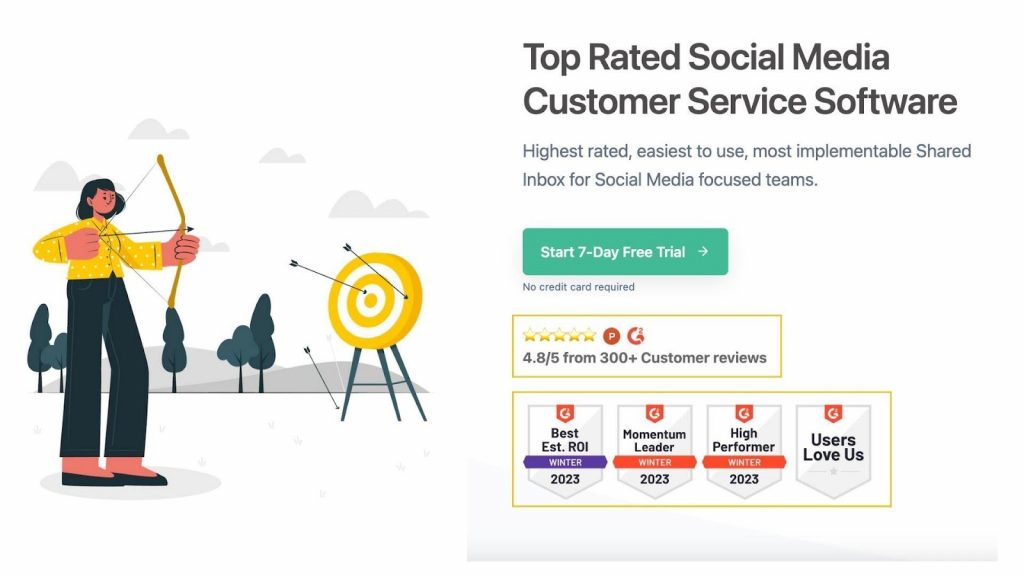 But we don't always need reasons to believe in the product's benefits. Sometimes seeing a product being used by a celebrity is enough validation. It creates a kind of emotional bond even though there's no evidence that the celebrity is a regular user. Apart from celebrities, there are also micro-influencers with highly engaged audiences. They feel more sincere to their followers and are much more affordable.
* Other People's Interests
Many e-commerce platforms display how many other people are viewing a product and "almost out of stock" alerts. Other people's interest creates a feeling of urgency as well as provides social proof. Also, popularity improves trust. Being a best seller means that some people will buy the product purely out of curiosity.
* Customer Base and Referrals
The referrals don't always have to come in the form of endorsements or testimonials. For example, using the logos of the prominent brands that use your services on your website can boost your credibility. After all, if all those customers, especially big brands, choose to confide in your services, then you must be doing some good work.
There are also customer referrals, which can be quite valuable. You can encourage your existing customers to recommend your products or services to their friends and family in return for small advantages.
How to Improve Success of Social Proof with Juphy
Social proof, which is primarily generated through user-generated content, is largely independent of brand involvement. But to utilize it, the brand needs to know that it exists in the first place.
Juphy, an advanced multichannel help desk system for social media-focused teams, helps you receive and respond to all the important feedback, positive and negative reviews, comments, mentions, and direct messages from a single dashboard. The keyword tracking feature reports what people write about your brand and products on social media in real time. You can set automation rules to classify incoming messages based on content, urgency, and sentiment.
Working with Juphy means that all updates will go noticed, and you will have the chance to turn negative reviews into positive ones with appropriate responses. On top of that, you won't need to rely on second-hand experience because you can try Juphy for free. Check out the social proof of Juphy's benefits to make a more informed decision and start your 7-day free trial now!
Conclusion
Social proof may contribute to your sales better than your paid marketing efforts because of its reliability. It may not be entirely under your control, but by providing outstanding customer experiences and utilizing social proof tactics, you can turn your brand into a more reliable and cherished e-commerce player.
FAQ
1. What is social proof in marketing?
Social proof in marketing utilizes the psychology of following others' actions to increase trust and credibility in a product or service. This can be done by displaying customer testimonials and reviews, highlighting popularity through user or sales numbers, using influencers or authority figures to endorse a product, or showcasing customer experiences through user-generated content.
2. What are the five types of social proof?
The five types of social proof are friends, anonymous users, larger crowds, celebrities, influencers, and experts.
3. What are some best practices for using social proof in marketing?
Some best practices for using social proof in marketing include encouraging engagement, making positive reviews more visible, promoting user-generated content, and asking customers to share their comments.
4. Why is social proof an important aspect in e-commerce?
Social proof is important in e-commerce as it makes it easier for customers to make educated decisions based on product quality or retailer reliability by consulting others who have gone through the same experience. Social proof helps to build trust and credibility for a product or service, which can help increase sales and customer loyalty.
Create Your
Social Inbox Now
Manage all social media customer support inquiries in a unified inbox.
Related Article – How to Use Social Media for E-Commerce Effectively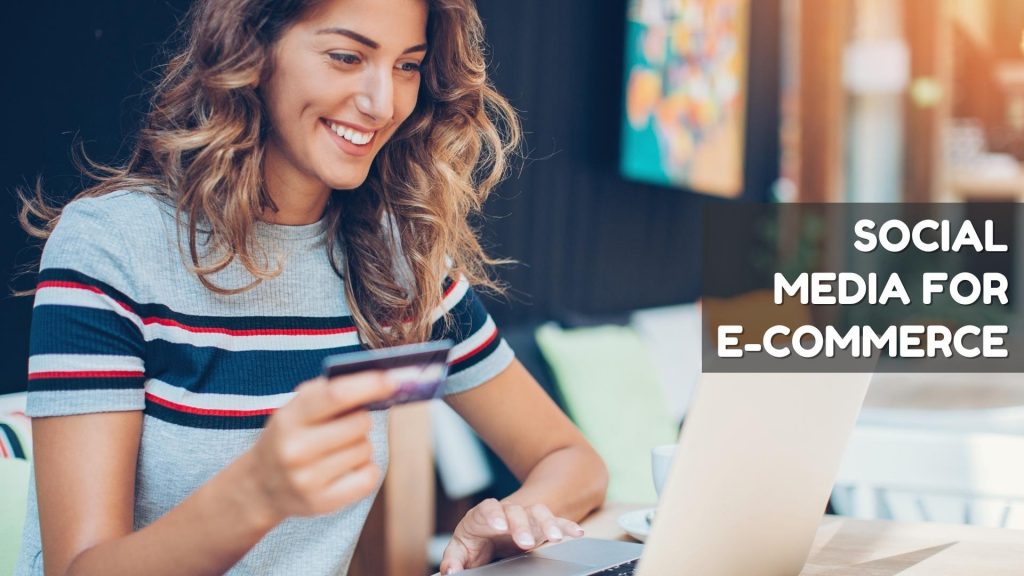 Discover the ins and outs of social commerce and how you use social media effectively for your e-commerce business with Juphy. Learn more now!