Did you know that customers will likely spend 20 – 40% more on your brand if you engage them on social media? In fact, 67% of customers prefer to engage with brands on social media when needing solutions and services.
The Customer Service industry has never experienced a time like this — when social media serves as such an indisposable tool for customer interaction. Juphy's Social Media Customer Service Industry Report for 2022 reveals a huge gap between customer service and consumers that can only be bridged by leveraging social media.
Why?
Social media today is not just a tool for keeping friends and family abreast with one's life. It is also an essential tool for brands to connect with and provide solutions for their customers.
In this article, we'll take a closer look at how social media and customer service intertwine and why it's necessary for your social media managers to be up-to-date on customer service practices.
Create Your
Social Inbox Now
Manage all social media customer support inquiries in a unified inbox.
Who Is a Social Media Manager?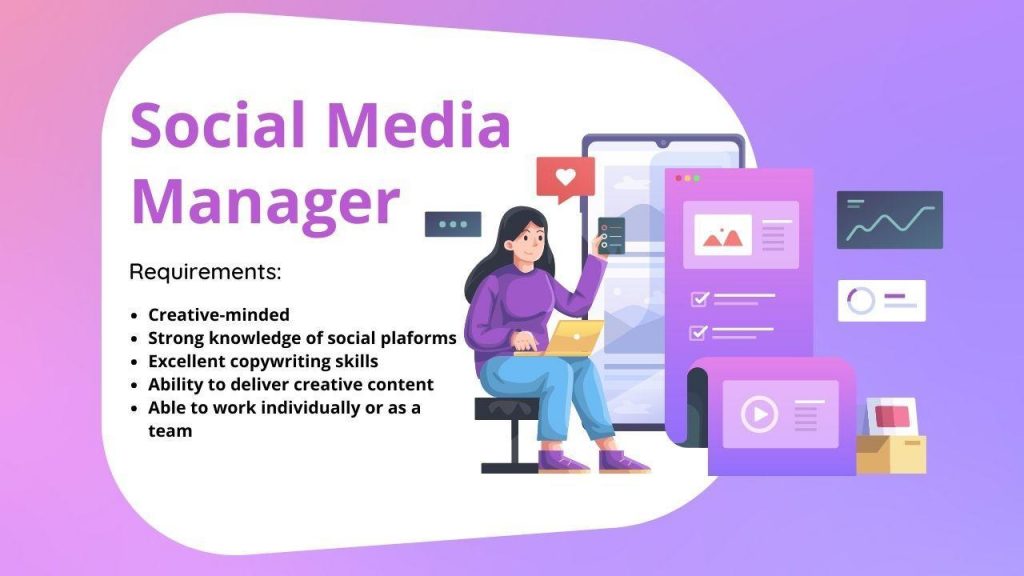 A social media manager coordinates, manages and represents a brand's presence on social media. Although the key focus of a social media manager revolves around the brand's social media presence, there are many smaller tasks and responsibilities that come together to form a complete overview of who a social media manager is and what they do.
A day in the life of a social media manager could include:
digitally marketing products on the company's selected social media platform,
creating a social media content strategy and quality copy that will drive engagement on social media,
monitoring and engaging with the brand's social audience and potential customers.
But that's not all. With more consumers looking to social media for solutions and services, a social media manager's job description now includes serving as a social customer representative and attending to customers' needs online.
So, we can say a social media manager serves as a content creator, a digital marketer, a copywriter, and a customer support representative for a brand's social media accounts.
What Qualifications Do You Need to Be a Social Media Manager?
There are specific soft and hard skills that make a social media manager. Either of these skills requires time and training to be studied and effectively developed, after which they receive a certification of qualification to serve as a social media manager.
Critical soft skills required to be a social media manager:
Problem-solving: Social media managers encounter a variety of clients who present diverse challenges they need help with. It is their duty to be able to think quickly on behalf of the brand and deliver effective solutions to problems that may arise.


Time Management: Like we already established, a social media manager is inherently tasked with many responsibilities that make them swamped. Being able to allot time to various tasks and get things done in a timely manner is a useful skill. There will also be times when they will be required to prioritize tasks or customers and still manage to carry out their responsibilities without becoming overwhelmed.


Communication: This skill is essential for interacting with customers on social media, as well as conveying the mind of the brand to your social audience. Strong communication skills make it easy to proactively figure out the needs of customers and also provide them with the help they need. Social media managers will also need communication skills to interact with other team members and ensure an easy workflow.


Flexibility: Social media managers will deal with changing social media policies and challenging customer issues requiring outside-the-box thinking. An excellent social media manager must be able to modify or completely change routines at the drop of a hat and innovatively tackle any problems customers may face before the issue escalates.
Must-have technical (hard) skills for social media managers:
Expert knowledge of social media: To tactically manage a company's social media presence, a social media manager must have expert knowledge of the preferred social media platforms. A few years of experience honing social media features, for instance, knowing how to use Instagram Reels or Twitter Spaces to boost engagement effectively, is required (with proof.) A few common social media platforms for businesses include Instagram, Twitter, LinkedIn, YouTube, and TikTok.
Content Creation & Posting: Content creation is a broad aspect of social media management that requires extensive knowledge of copywriting, storytelling, and a great eye for design. These little pieces are what social media managers need to produce engaging content that will attract and retain your target audience and convince them to choose your brand from the rest. A social media manager must also be well-informed of the best time for posting and posting consistently — usually with a social media scheduling tool like Hootsuite.
Social Media Analysis: Various aspects of social media require data analysis and number-crunching to determine whether the brand's social content strategy is effective. So, a social media manager must be familiar with the use of social media analytic tools for measuring the performance of social media campaigns, audience engagement, and more.


Working Knowledge of Social Media Tools: Aside from social media analytical tools, a social media manager works with a host of other tools to manage a brand's social media presence adequately. These may include design tools for creating and editing social media posts like Canva or social media planning tools like Later.
They should also have hands-on experience with social monitoring and listening tools like Juphy to keep an eye on the brand's online reputation.
What Does a Social Media Manager Do Daily?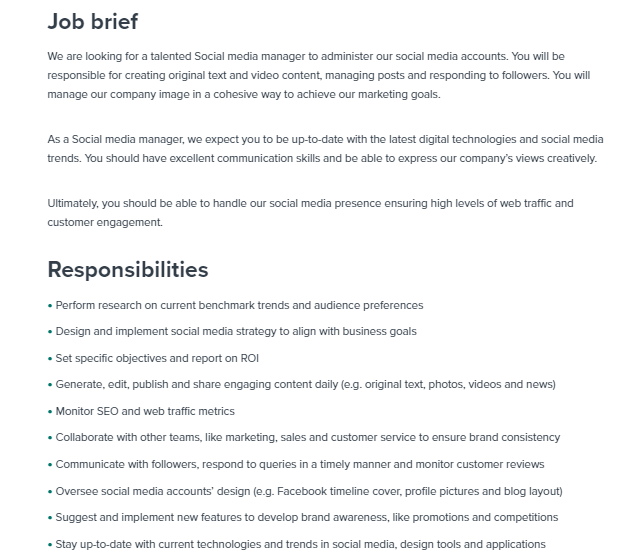 The sample job description above gives a glimpse into what companies expect from social media managers they employ. But here's what really goes down in the life of a social media manager every day:
1. Create Content for Multiple Social Platforms
Most brands usually have more than one social media account, and it is the duty of the social media manager to create content for each of these social platforms. Usually, the same strategy for growth and engagement would not be effective for all social media platforms. So, a social media manager would need to create multiple types of content to suit each social platform they manage.
Their content may range from blog posts to infographics, informative posts, videos, etc.
2. Manage & Moderate Engagement on Social Media
In addition to creating content, social media managers are also always available to respond to DMs, comments, reviews, tweet mentions, inquiries, and other forms of interactions on social media. Sometimes, keeping up with all the conversations between the brand and customers on all social media platforms can become almost impossible.
In situations like this, a shared social inbox becomes a necessity. Juphy is a handy social inbox tool that social media managers use to streamline the brand's social media conversations from around the web into a single dashboard.
This makes it easier to keep track of conversations without missing out on any vital information or losing a customer amidst the crowd of social voices.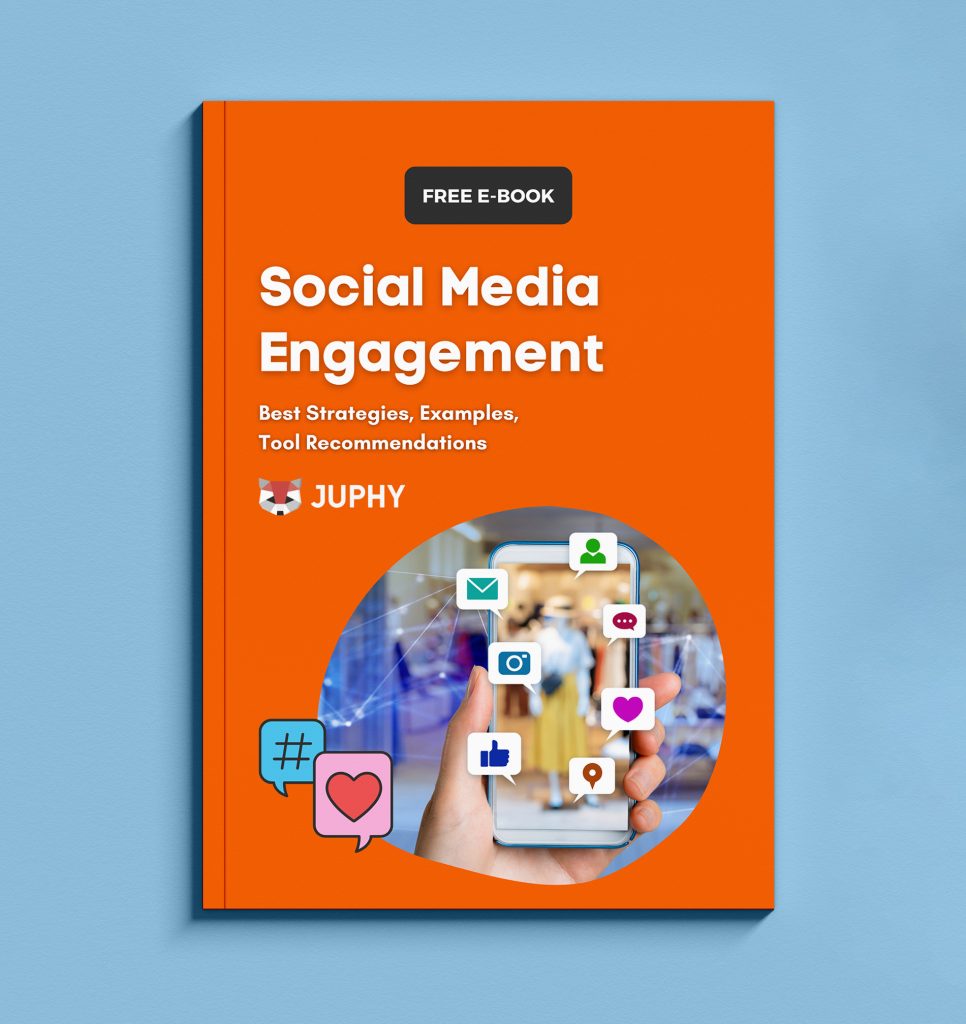 Social media engagement is an important part of social media marketing. You need to monitor and manage your content's engagement effectively. This guide will provide you with all the tips & tricks you need. Download it for free now!
3. Provide Customer Service on Social Media
A key duty of a social media manager is to attend to customers' needs on social media. A good number of tickets a brand receives will require customer service skills to navigate through and get a solution for the customer efficiently.
Even more, customers do not only want to be serviced on social media, but they also need your response to be quick (less than an hour). Failing to provide timely solutions to customers' complaints may result in the brand being blacklisted by customers on the platform.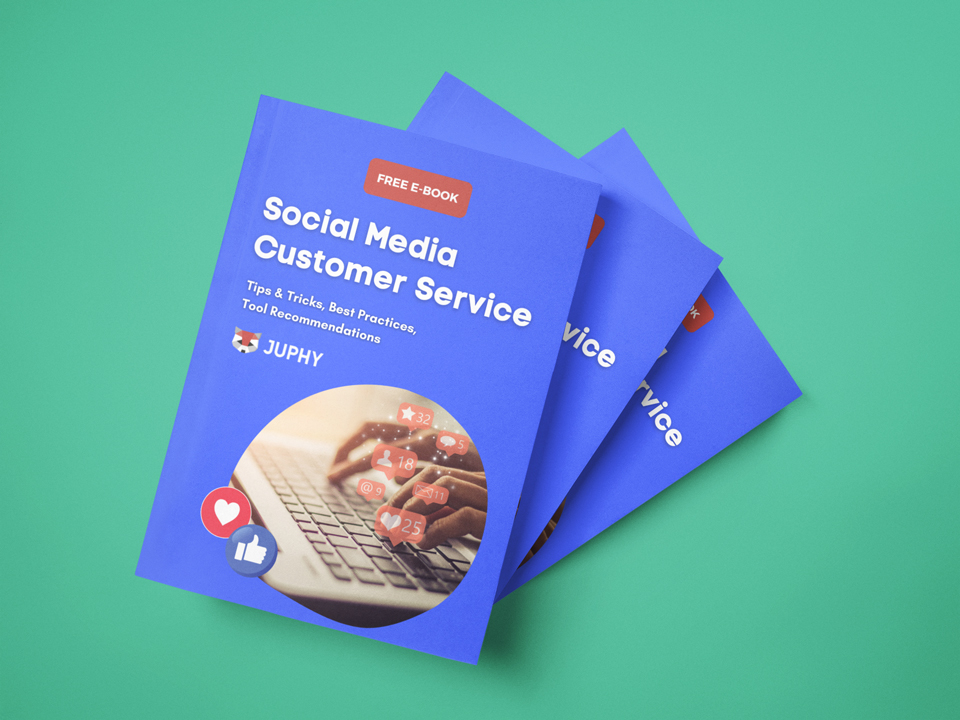 4. Measure and Monitor The Brand's Social Analytics
Keeping an eye on the brand's performance on social media helps the social media manager to find what's working in their social content strategy. It gives insight into what customers love, how well social campaigns generate ROI, and which social platforms are not performing up to expectations.
Should Social Media Managers Be Trained in Customer Service?
Yes, social media managers ought to be trained in customer service. Here's why:
Social media platforms provide effective listening, communication, and analytical features for brands to deliver exceptional customer service to their customers.
With a tool like this readily available for brands, it is essential for your social media team to undergo proper training to fill the shoes of a customer service representative on social media when required.
1. Provides Wider Brand Accessibility via Multiple Social Channels
By training social media managers in customer service, customers can contact your brand via their preferred social channel and get attended to. A social media manager that is trained in customer service reduces the need to redirect your customers to a customer support department since they can readily assist the customer with what they need.
It eliminates the tedious process where customers make inconvenient phone calls or communicate with bots on your website. Customers can get solutions to their needs conveniently while scrolling through social media.
Since social media managers already have first-hand knowledge of diverse social platforms, they can quickly step into the roles of social customer support agents on any platform when necessary.
For example, imagine you have an active paid campaign on your social accounts that starts to receive comments and inquiries. A social media manager that's trained in customer service can respond to those inquiries without redirecting the customer to the customer support team.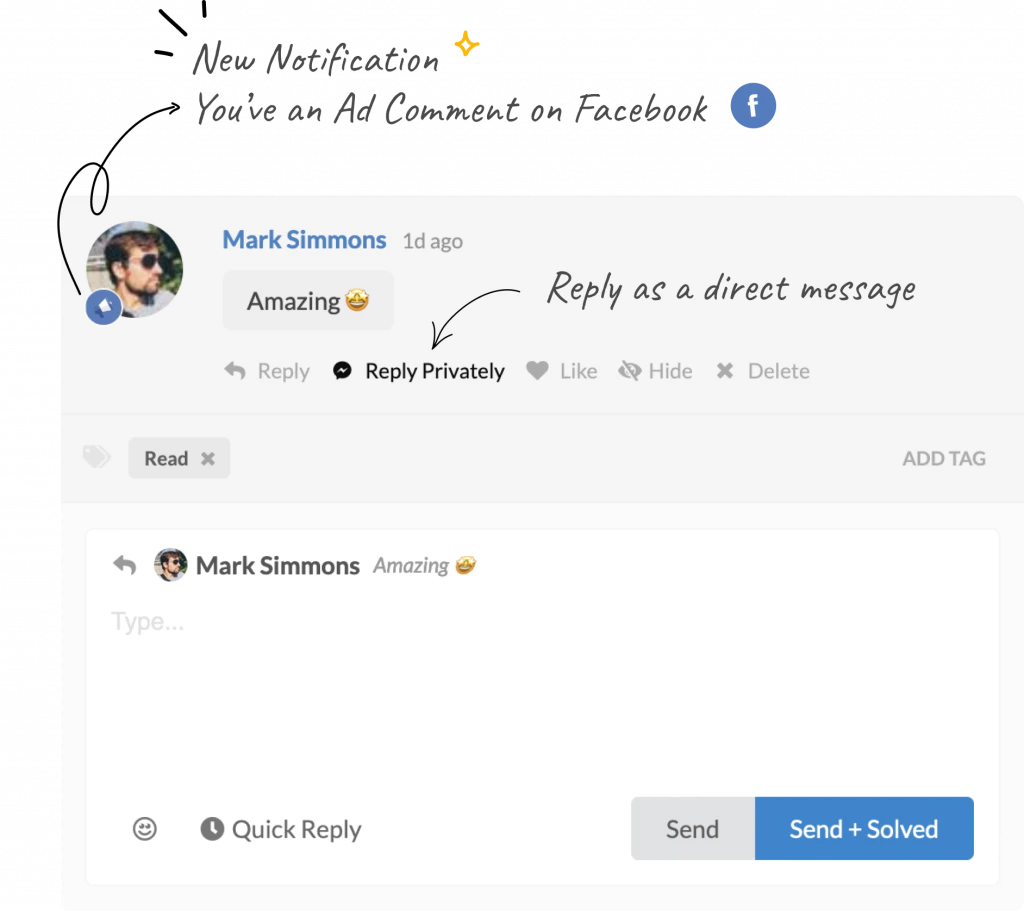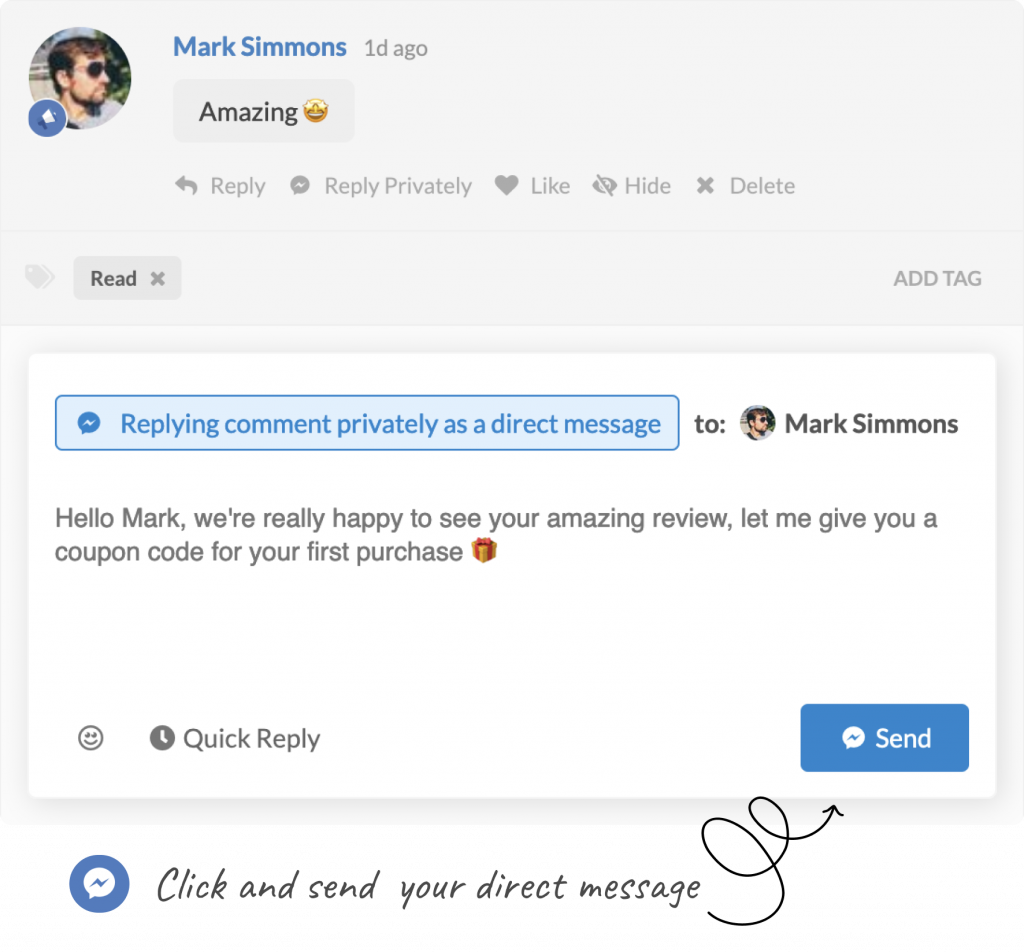 2. It's Essential for Personalized Customer Engagement
A social media manager with customer support training is better equipped to relate with customers on a personalized level. Using the appropriate CRM tools, they can effectively follow up on customer queries and inquiries on social media, personalizing the customer's experience with useful customer data.
For example, social customer service tools like Juphy have collaborative features that allow social media managers to access existing customer data behind the scenes.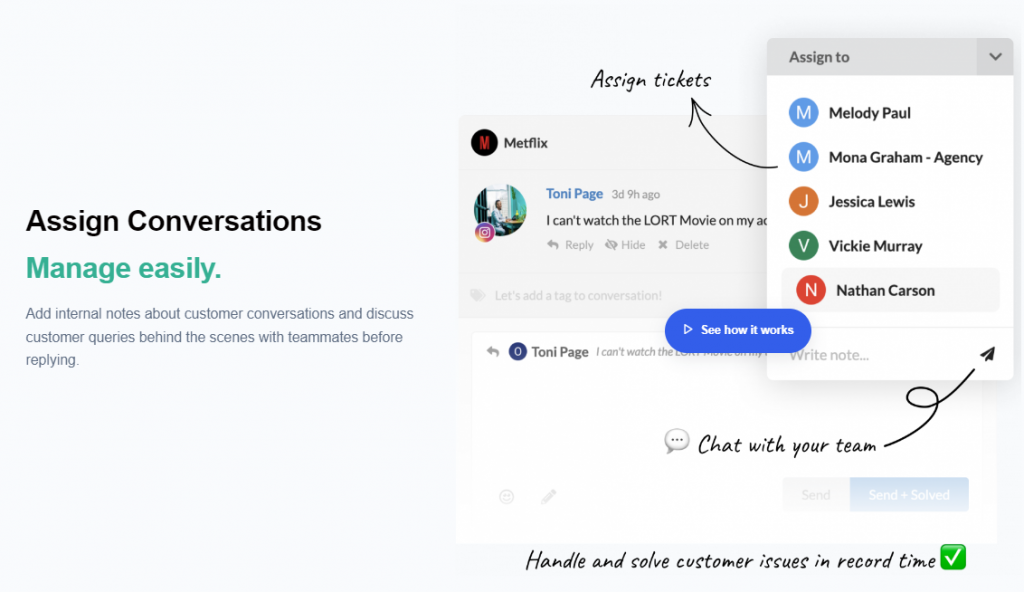 With this data, whoever is assigned to follow up on the conversation with the customer can use their information to proactively deduce the customer's needs and make quicker decisions that will benefit the customer.
Personalization in customer service is vital because it helps to tailor services to customers' needs, keeping them happy.
3. Helps Ensure Effective Crisis Resolution
One key aspect of customer service training is crisis resolution. With the freedom of speech that social media equips customers with, the threat of a potential crisis is often looming for brands that provide customers with products and services.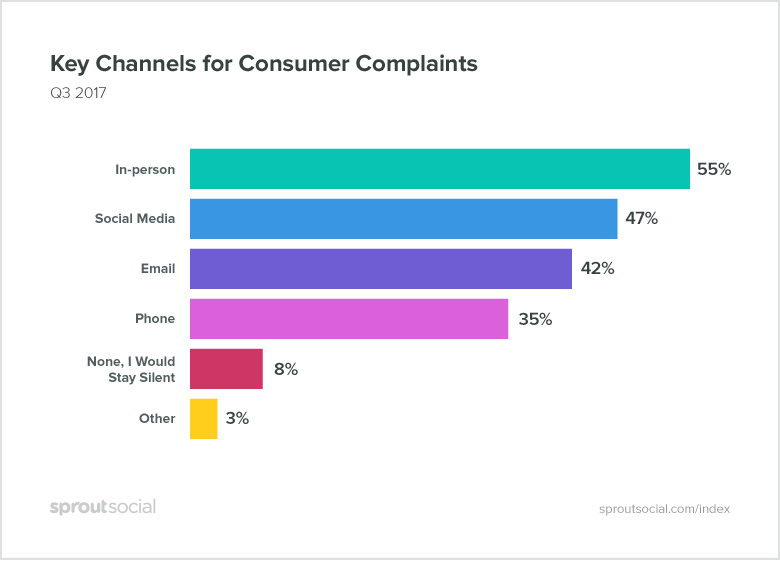 A study reveals that 47% of consumers will use social media to air their displeasure about a brand's services. All it takes is a bad review to put your brand in the spotlight — and not for good. Training social media managers on the best practices for crisis resolution may be all you need to stop your brand's reputation from being ruined.
With social monitoring tools, social media managers can keep track of customers' reactions to the content they put up, and the content customers post about your brand. A timely and tactical resolution from your customer-service-trained social media manager can keep your brand from losing all your hard work in one day.
4. Helps Boost Brand Awareness
A few attributes that today's social customers look for in business include fast response and exceptional customer service. By training your social media managers in customer service, you can provide both qualities to your customers and distinguish yourself from the crowd.
If you didn't know, know this now — customers are always watching. Social media is a public forum, so your audience and even non-followers can see how you resolve customers' needs and provide assistance. Check out this tweet, for example;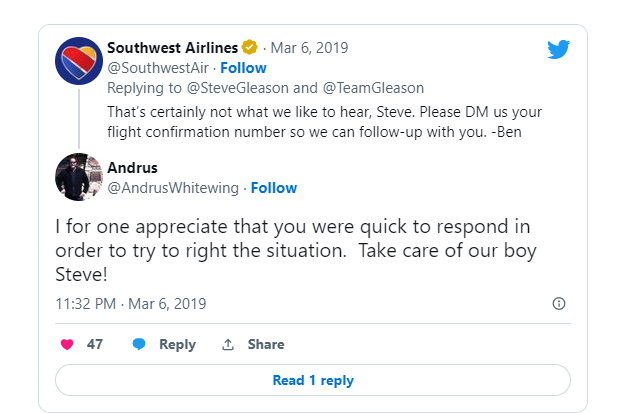 A Southwest Airlines flyer, Steve, reached out to the airline on Twitter to complain about their subpar flying experience. The airline provided timely assistance to the original customer, such that another random follower, Andrus, had to commend the airline's prompt response.
This is a spin-off benefit from training your social media managers to handle conflict. It gives your brand a good reputation and increases brand awareness among potential customers. You will notice in the tweet that 47 other followers saw and liked Andrus's commendation.
5. Ensures Brand Consistency on All Public Fronts
Brand consistency includes ensuring that your social media management team presents your company the same way across all marketing channels — and how they respond to customers.
A lack of consistency in exceptional customer service is a sure ticket to customer churn.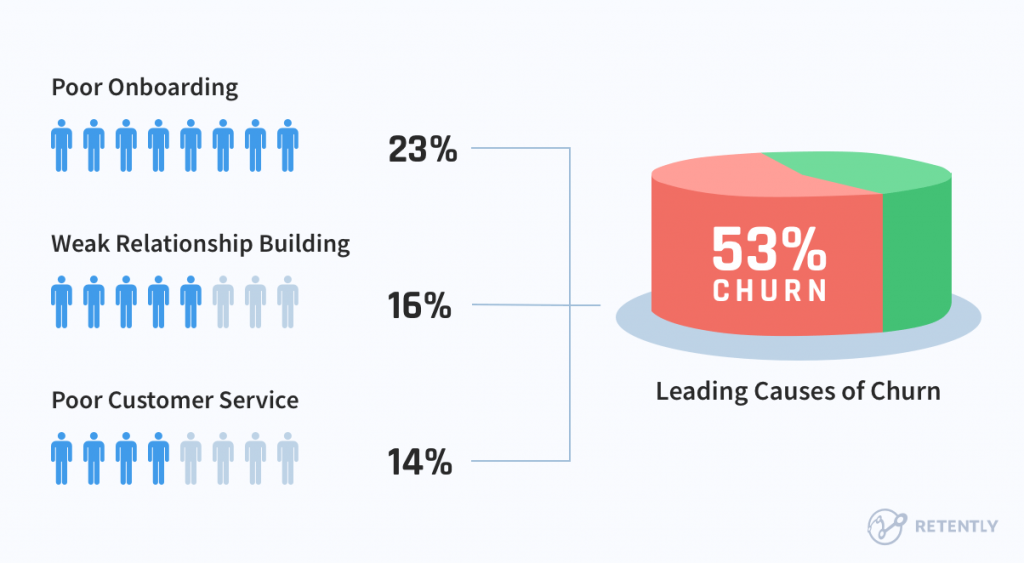 Imagine you follow a brand on social media that you hope to buy from in the future. You follow the brand because you find its posts relatable, friendly, and empathetic. Then, one day, you send the brand a DM to inquire about a product and receive hostile and rude treatment.
How would you feel?
You start to raise eyebrows wondering whether they're what they claim to be. Also, the likelihood of you making a purchase drops drastically, right?
This is what happens when there's no brand consistency. Without adequate customer service training for your social media managers, this can easily be your brand's reality. By training your social media managers in customer service, you equip them with the necessary guidelines and information to represent your brand in a consistent light on all social platforms.
It creates a synergy in your tone of voice in public posts or comments and when dealing privately with customers. Consistently providing amazing customer service on social media keeps you memorable and boosts your revenue significantly.
6. Saves Resources for the Brand
Training your social media managers in customer service is a good way to save business revenue. Instead of hiring a separate customer support team, your social media managers can serve both sides of the coin.
Also, you don't have to spend money purchasing different work tools to equip two separate units if you train your social media managers in customer service. Your social media team can function in both capacities while working on the same device, for instance.
This hack is handy for smaller teams or small-scale businesses with limited revenue.
How Juphy Helps Brands With Customer Service Training
If you're looking to equip your social media managers with the right tools for customer support, then you can't afford to leave out a tool like Juphy.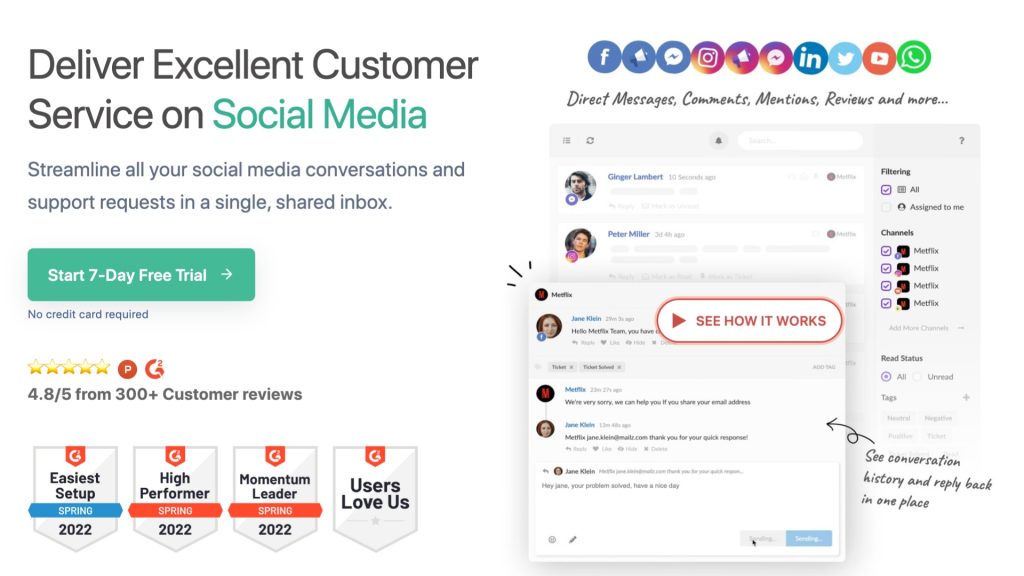 Juphy stands out from the rest as a social media support tool that helps you keep customers satisfied always. Its many essential features ensure that your social media customer support (SMCS) team never misses out on any DM, comment, mention, or review ever again.
Juphy's social inbox feature supports up to 8+ social media platforms, helping you sync all your social media accounts in one place. It has real-time notifications that alert your team immediately when there's a new interaction from a customer so that you can reduce your response time.
It also comes with social monitoring features that help you keep an eye on what customers say about your brand anywhere on the web.
If you're looking for a tool that helps you stay up to date with important messages without having to switch between different platforms, Juphy helps you achieve that. Maximize Juphy's 7-day free trial while it lasts, and get started with the tool that's designed to help you keep your customers happy. Check out all the fantastic features Juphy has for SMCS teams here, or sign up for a free trial to start delivering great customer support on social media today!
FAQ
1. Who Is a Social Media Manager?
A social media manager is a person who coordinates, manages, and represents the presence of a brand on social media. A day in the life of a social media manager could include digital marketing on social media, creating a social media content strategy, driving engagement on social media, and monitoring and engaging with the brand's social audience and potential customers. More recently, social media managers also serve as social customer representatives and attend to customers' needs online.
2. How Does Social Media Affect Customer Service?
Social media has now become a preferred choice of communication for consumers. Data shows that consumers spend 20 – 40% more with brands that respond to their inquiries or engage with them on social media. Again, brands with an active social media presence can provide customers with timely services, keeping them happy and satisfied. 
3. How Should You Use Social Media As a Tool for Customer Service?
Social media can serve as a veritable tool for communication and crisis resolution. Via social media, brands can keep customers actively engaged and informed — it helps brands interact in a personalized, human way that boosts connection and loyalty. Lastly, social media can help monitor the brand's reputation to make quick amends where necessary and avert a looming crisis.
4. Why Should Businesses Train Social Media Managers for Customer Service?
Brands should train social media managers for customer service for five key reasons:
* To provide wider brand accessibility via multiple social channels
* To personalize the customer engagement experience
* To ensure effective crisis management when necessary
* To boost the brand's awareness and online reputation
* To ensure brand consistency on all public fronts
Create Your
Social Inbox Now
Manage all social media customer support inquiries in a unified inbox.
Related Article – 6 Online Reputation Mistakes to Avoid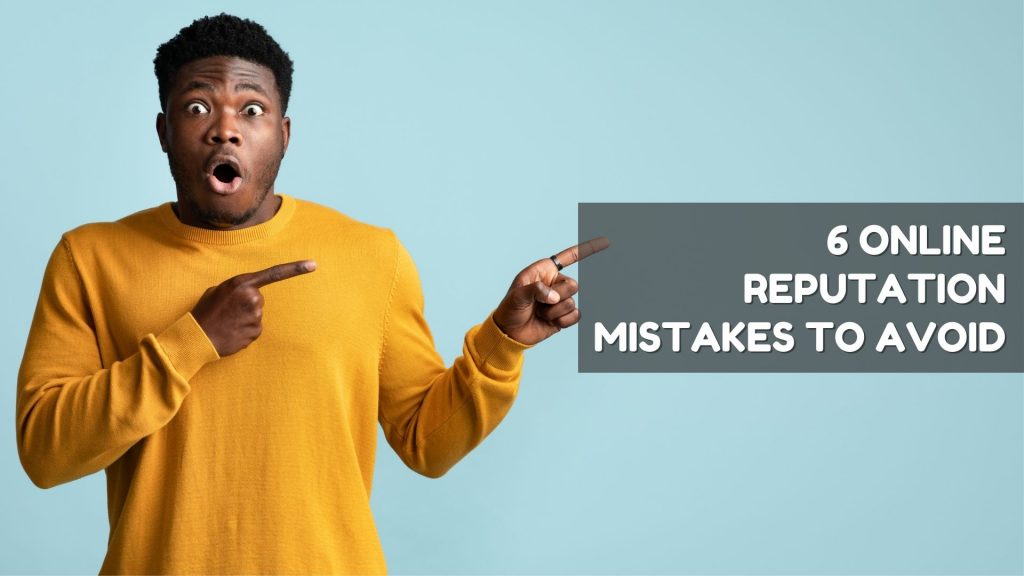 A flawless online reputation is hard. Give the necessary importance to avoid online reputation mistakes and build trust among your audience. Read more now!