Imagine you research where to go for dinner today and read a negative review about a local restaurant online. What's your first thought? Let me guess — it could be, "I probably shouldn't go there". Now, think of a situation wherein a restaurant responds to a complaint by apologizing, taking feedback seriously, and resolving the issue. You get it — everyone makes mistakes, but it's all about how one handles the response. Businesses that handle customer complaints effectively act fast — 90% of customers find it essential to receive an immediate response to their questions from customer support. They often use customer support tools such as Juphy to handle all responses from one dashboard to resolve tickets more quickly.
Dealing with a problem fast is similar to striking one point in your favor. But to do it, you should know what a customer complaint is and its types. Let's take a look at both.
Create Your
Social Inbox Now
Manage all social media customer support inquiries in a unified inbox.
Customer Complaints: Definition
A customer complaint is feedback your client gives you that shows the issues related to your products or services. Dealing with customer complaints is a way to improve your services and offer a better customer experience.
Types of Customer Complaints (+ Solutions)
There are various types of customer complaints — check out the most frequent ones below.
1. Waiting Time
A long time waiting on a phone to get in touch with customer support can freak anyone out. In fact, 60% of people consider a one-minute waiting time as long. The same stands for emails or chat messages.
Clients often suggest one solution — just hire more customer support agents, so you can provide help to more clients. It's a shortcut, but it's not always the best option. There are other ways to respond to customers' questions faster without increasing staff count.
Solutions to Long Waiting Times
Measure agents' response time
Measuring customer agents' response time to complaints can help spot the agents that need additional training to handle customer tickets faster. Upskilling them can be a way to increase the number of resolved tickets and, as a result, help boost customer satisfaction.
According to the survey by SuperOffice, only a small number of support reps respond within 1 minute. This response speed is an ambitious benchmark, but why shouldn't you try?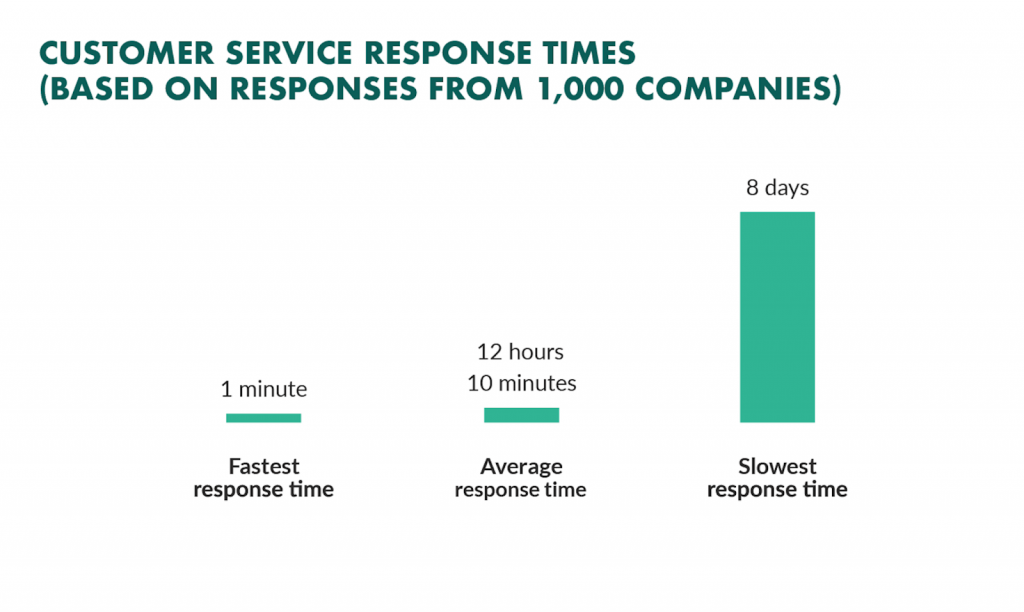 Set response time targets
Make sure your customer support responds to tickets in the order they receive them. Set realistic goals to improve response time to complaints — for example, you can benchmark against the best performing reps.
Respond faster with a shared inbox
Switching between different tabs — social media channels, Google My Business, App Store, and Google Play Store results in a slower response time. To respond faster, use tools such as Juphy to pull communication in all channels together — this way, you always respond from one platform and, as a result, help clients faster.
Use canned responses
Not all client inquiries call for a personalized response. That's because customer requests often repeat. In such situations, you can use canned responses to provide answers straight away. Canned responses are pre-set answers to questions that are often sent automatically.
To prepare canned responses, pick frequently asked questions, write answers to them, and set them up in Juphy. Every time customers ask them, they will receive a response straight away.
2. Defective Products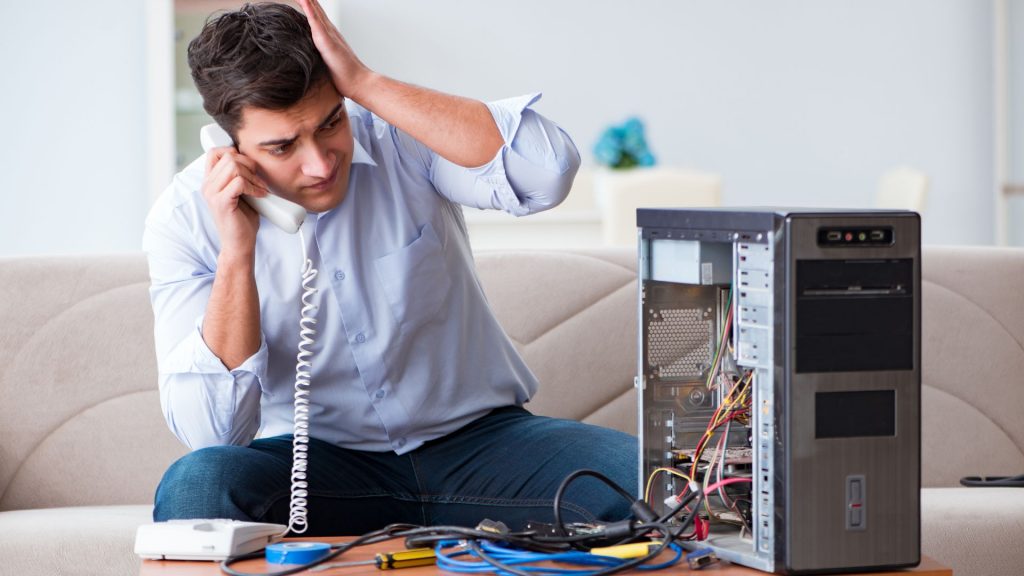 Dealing with questions related to returning or replacing defective products is a regular task of customer support departments working for eCommerce brands. It doesn't matter if you have a dedicated page with a guide on returns.
Customers usually don't bother going through your knowledge base and finding the guide. Instead, when being upset about their recent purchase, they reach out to your support agents. What's the best way to approach such tickets?
Solutions to Defective Products
Inform about return or replacement procedures
Customer support agents can prepare a standard response to questions related to returns and keep a few useful links from the knowledge base at their fingertips.
Instead of writing an extensive explanation, they can provide short answers and lead customers to online materials.
To help your customer support agents, work out a handbook where you list the answers to the most frequent questions on return. Use this infographic below to guide you.

Educate your clients
Defective goods are not always your or your carrier's fault — sometimes, the customer doesn't handle products well. When such a situation occurs, don't blame a customer.
Make it clear when goods can be returned in case of a customer's fault and how goods can be handled to prevent these situations from happening in the future.
Finding a favorite shoe model but seeing their product size out of stock can lead customers to inquire about product availability and reach out to support directly.
However, customer support agents rarely have this information at hand, and at the same time, it can be difficult to predict when the product will appear again.
So what can you do to reduce the number of inquiries about out-of-stock products?
Notify procurement
Create a process for support agents to report out-of-stock products to your procurement or sales departments, so they can order more products that customers report as unavailable.
Inform when an item is in stock again
Ask customers if they want to be notified once the product is in stock again. Once the product is available again, send a notification about it to your waiting list.
Implement product notifications on product pages
Make it easy for customers to sign up for a waiting list to receive automatic notifications. You can set it up for each product in your eCommerce CMS.
Here is how it can be implemented on the page: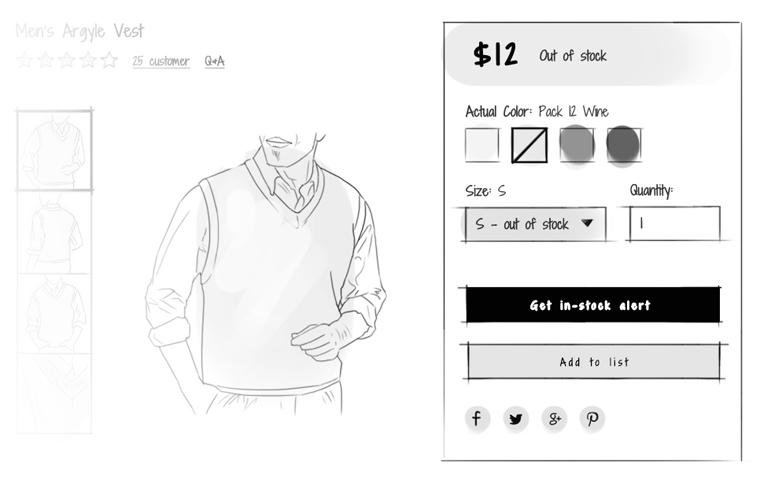 Whenever the product runs out, the sign-up window appears asking a customer to leave their email address.
4. Delivery Issues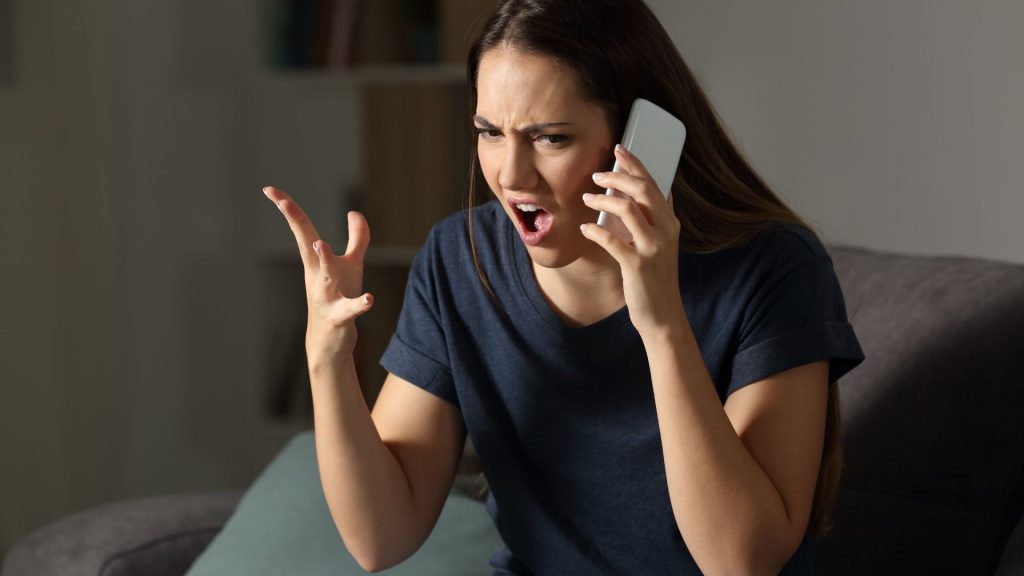 When you hand over ordered goods to a carrier, you lose control over how and when your products are delivered to a customer. It can get damaged, lost, or come later than predicted.
Once these issues appear, customers will reach out to your customer support agents with questions. Here is how you can handle delivery issues more effectively.
Solutions to Delivery Issues
Check parcel tracking information
Delivery companies usually send a tracking link in a confirmation email to a customer once they pick up a package.
However, customers can accidentally delete the email or might not find it in their mailbox. When they ask support to check, ensure your support agents can easily access parcel tracking information and provide a customer with an answer.
Work on fixing issues with misplaced packages
Contact the carrier to find out the details of misplaced packages. Try to resolve the issue directly with a carrier without engaging a customer. While dealing with the situation, update a customer on the progress.
5. Forgetting to Follow up
It's not always possible to resolve an issue that customers file. When support agents need more time to analyze the case, they usually tell customers and promise to follow up.
However, when swamped with hundreds of tickets, resolving a complex issue can take time; sometimes, agents can easily forget about them. So how to make it easier for agents to keep their word on following up?
Solutions to Late Follow-ups
Set up update frequency
Your customer support agents should ask customers about their preferred follow-up frequency. Some clients would like a follow-up every week, while others prefer to receive only one when the issue is finally resolved.
Leave internal notes in the tickets
Internal ticket notes help organize customer communication and keep track of all previous touch points. They are beneficial if you reassign tickets to other agents. You can check out Juphy's "Team Collaboration" features as a reference.
You can also use them as reminders to follow up on a customer request. When going through all unresolved tickets, you can easily refresh the case in your mind and reach out to customers at the right time.
6. Feature or Product Request
Customers have dozens of ideas for improving your products. Your customer support department can receive dozens of such suggestions or requests daily.
If you don't have a well-described process for handling such tickets, your agents might not take them seriously. They will thank clients for writing a request but won't take action. So what should you do to handle such requests better?
Solutions to Product or Feature Requests
Set up automation rules
When a customer submits a ticket with a feature or product request, your agents should direct them to the product team. After evaluating the frequency and complexity of such requests, your product team will decide if it makes sense to introduce a product change.
They can later leave an internal note in the ticket with the decision information and the predicted implementation time.
Update on a fix or new feature
If the product team implements a product change, they can inform the support department. After receiving the news, agents can reach out to clients who have requested a feature with an update.
Best Techniques for Handling Customer Complaints
Now, you know how to approach customer complaints and solve specific ones. To make the process of responding to customer complaints even more effective, introduce these best practices for handling customer complaints. At the end of the day, it's all about establishing successful routines.
1. Proactive Listening
Customer support agents have direct contact with your customers, and they can easily notice inefficiencies in your offering, processes, or other business areas.
Sometimes, customers mention them to agents directly, and in certain cases, agents should listen more carefully to notice some issues customers don't talk about openly.
To collect more useful feedback, encourage customer support agents to ask additional questions and stay focused on customer needs.
2. Empathy
Putting yourself in your customer's boots can help you better understand the cause of the issue and come up with a more viable solution.
Encourage your agents to look at the issue from a customer's perspective. Explain what phrases they can use to reassure customers and express empathy better.
3. Be Accessible
Make it easy for customers to reach out to you using any channel. That's because different customers prefer different ways to connect. Some of them will hit you with a message on your Facebook fan page or post a comment under your social media posts.
Other clients will contact you through traditional channels — phone or email.
Make sure your response time is short on all channels. To respond faster to customer requests, use Juphy, a tool that streamlines all your communication across various social media channels.
4. Apologize
It doesn't matter who you should blame for a customer's problem — yourself or your customer. In both cases, it's worth apologizing to show clients that you appreciate them writing to you and sharing their feedback.
When receiving an apology, customers won't likely post a bad review or spread a bad word about your business on social media platforms or Google. It's not about being right, but being smart!
5. Go the Extra Mile for Clients
Established company procedures help deal with simple and repeatable issues, but what if your agents often receive complaints that are difficult to settle?
Finding a solution requires agents to go beyond company standard operating procedures. They should be creative, turn on their critical thinking, and go the extra mile to offer a reasonable solution.
To facilitate customer agents in this process, give them enough freedom to suggest their solutions. For example, let them provide occasional discounts or gift cards when a situation requires it.
6. Track High-volume Complaints
If you receive a lot of similar complaints from customers, it should raise a red flag. Repeating complaints can swamp your customer support agents.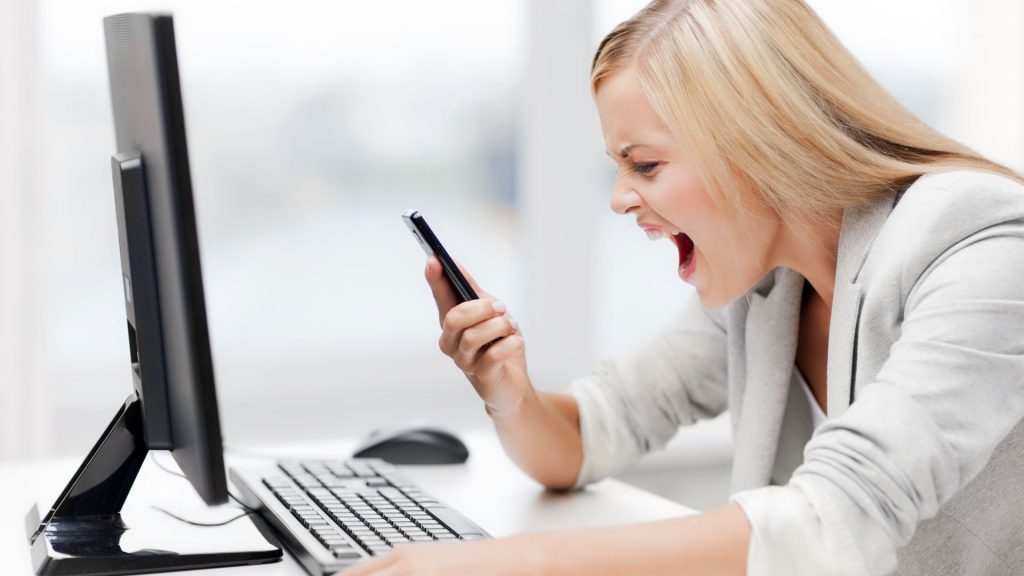 There is a single solution — solve them for good. To do it, track high-volume complaints by topic. If you notice that tickets on the same issue mount up, it's time to roll up the sleeves and involve all necessary resources to resolve the issue.
Wrapping up
Handling customer complaints fast helps regain the trust of unhappy customers. However, the response speed is often affected by the complexity of a request, and various complaint types require different solutions. When dealing with them, your support agents can feel swamped, but you can support them with automation tools.
With Juphy, you can streamline all customer communication and manage it from one dashboard. Imagine how much easier it can get to respond to clients' inquiries on Facebook, Instagram, Google My Business, Whatsapp, and more channels without switching the tabs.
Start using Juphy today — sign up for a free trial.
Create Your
Social Inbox Now
Manage all social media customer support inquiries in a unified inbox.
Related Article – Customer Complaints: Types, Examples, and Solutions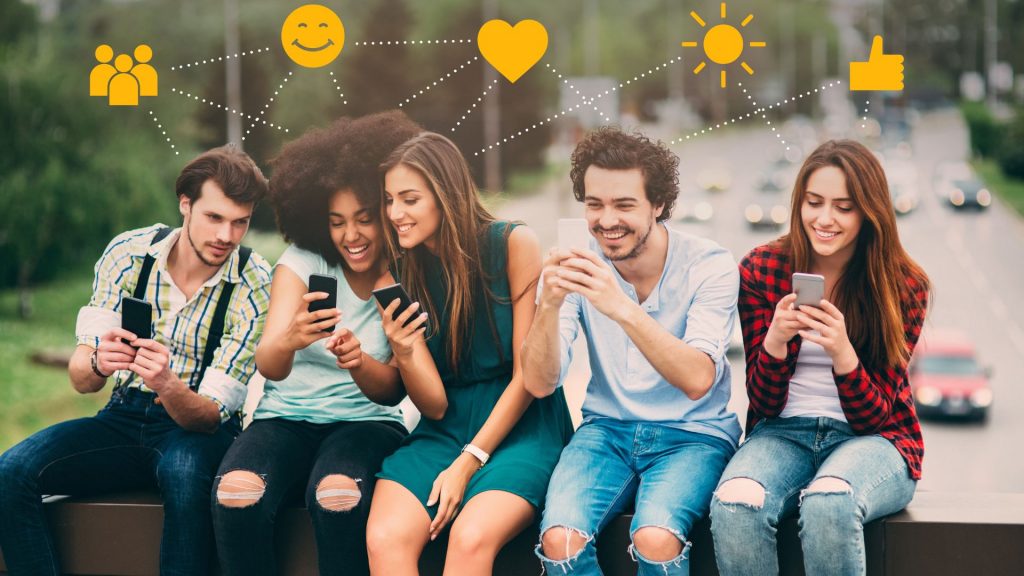 What are the top social media moderation tools to keep your brand safe from inappropriate and unacceptable content? Read to find out now.