Instagram is one of the most favored social marketing platforms, with a large user base and high engagement rates.
With over 8 million business profiles on Instagram and over two billion active users worldwide, the visual media giant has become an unbeatable social media platform and a hub for brands and businesses in 2023.
Millions of businesses have now recognized the power of Instagram and use it to connect with their audience, reach out to new people, build brand awareness and trust, and, eventually, sell more products by creating a strong Instagram presence.
But, with all that noise, how can you be sure your company will be heard and seen? How do you attract customers on Instagram?
Well! Signing up for an Instagram account may not be enough to move the needle for your business. You need a killer Instagram strategy!
The best time to create your Instagram marketing strategy was yesterday (or last month, or probably last year).
The second best time is NOW!
To help you sail through the intriguing waters of IG marketing, we've curated the top ten strategies to develop a solid Instagram strategy based on the combination of tested methods and the latest trends so that you can maximize your returns on the platform.
Keep scrolling to learn how to plan it all effectively.
Get some coffee because we have a lot of ground to cover.
Let's get started!
Create Your
Social Inbox Now
Manage all social media customer support inquiries in a unified inbox.
What Is Instagram Marketing?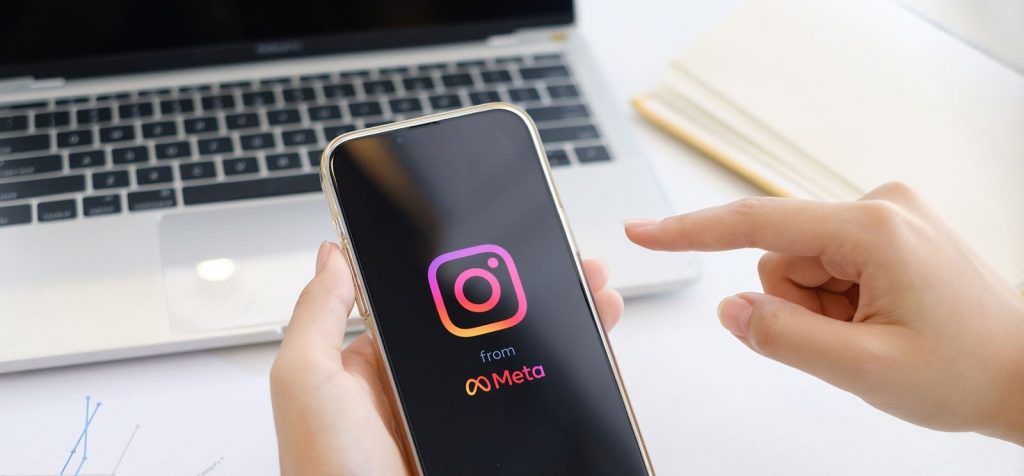 Instagram marketing is a type of social media marketing that allows brands to use Instagram to connect with their target audiences, promote their brand, and market their offerings in an authentic and friendly way without hard selling to the customers.
Instagram helps businesses in boosting brand awareness and bring new products to customers. Every month, over 130 million Instagram users engage with shopping content.
Brands enlisting Instagram marketing will need to create and post content for the platform, build a cohesive plan for said content, engage with their target audience, and more to make brands more visible, increase brand awareness, and boost sales through different types of Instagram marketing, such as:
Organic content: Images, videos, Reels, Stories, or carousel posts,
Paid content: Instagram ads, including Shopping ads, Stories ads, and more
Influencer marketing
Shopping tools: Product tags and catalog, Shop tab, Live shopping, Instagram Checkout, Shopping ads
What Is Instagram Marketing Strategy?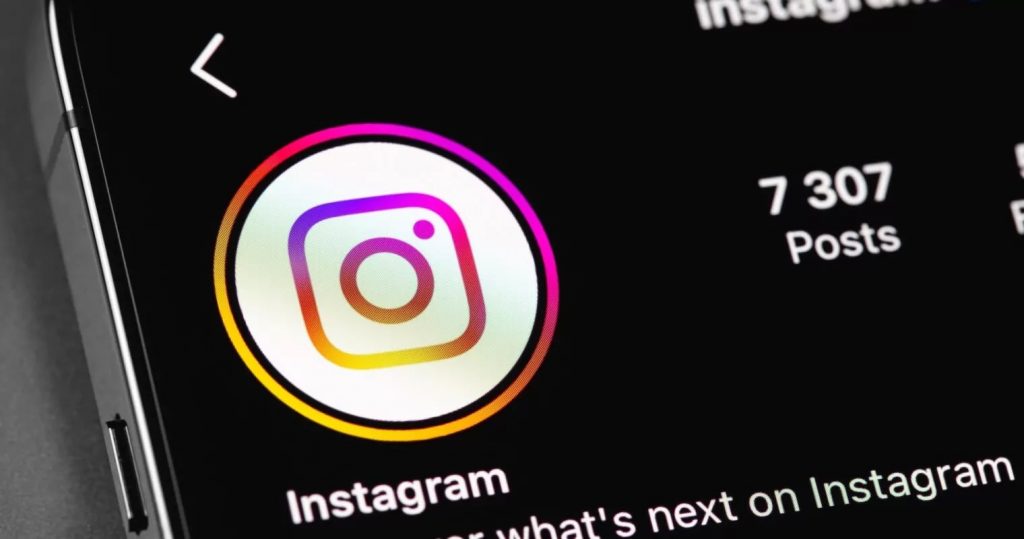 An Instagram marketing strategy is a fair plan of how you will promote your business and generate follower growth, schedule your content, and engage with your Instagram followers to get the best engagement.
The main components of Instagram marketing strategy usually include:
A content creation plan: Insights on the content you will create and post (Reels, videos, quote posts, and Instagram Stories).
A posting schedule: A detailed social media calendar of how you will publish your content and when you will start specific social media campaigns.
Goals and metrics: Your plan will outline goals you want to achieve (like increasing website traffic) and metrics you will measure.
Why Is Instagram Marketing Important for Your Business?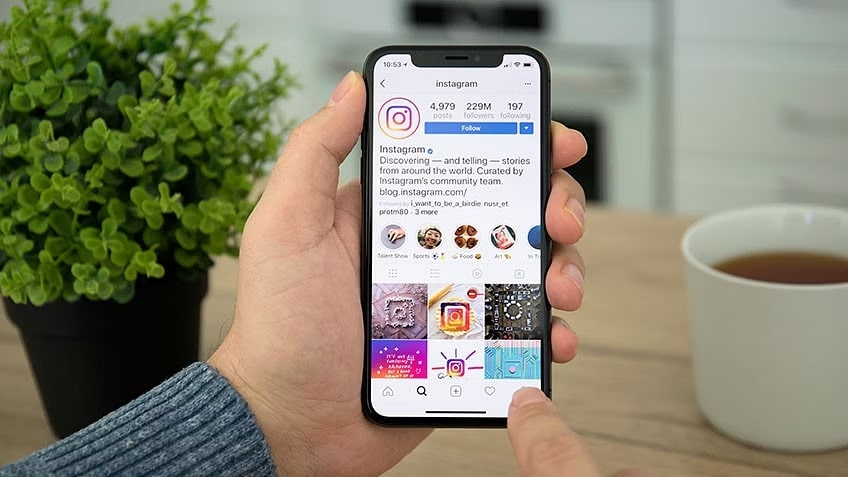 The answer is simple.
Everyone is on Instagram. It is one of the top 5 social media platforms globally and has millions of visitors. IG is designed for entertainment, inspiration, education, business, and marketing.
People and brands visit to explore beautiful images, watch reels, stories, and videos, interact with brands, research products, or get their share of attention by posting something themselves.
Moreover, Instagram offers a stack of handpicked features to help your brand reach new audiences, engage with your ideal customers and encourage them to take action, making IG a winning choice for business across every industry and niche.
Let's review the six critical factors that make Instagram essential for your marketing strategy.
A global reach. As we already know, Instagram has a massive audience globally. People aged 18 to 34 make up 63% of Instagram's audience. So you can find your target audience easily.


High engagement rates. The average daily time spent on Instagram is 53 minutes. According to BroadBandSearch, users upload 250 million stories and 95 million photos to Instagram daily. This means that Instagram is designed to keep users engaged for as long as possible, and businesses can use this to their benefit.


Profound advertising tools. Instagram allows you to craft precisely targeted ad campaigns controlled from the same "headquarters" as Facebook ads. You can target your ads based on your business goals for flexible costs. Businesses of any size can effectively advertise on Instagram.


Organic brand promotion. Paid advertisements are only a part of the marketing strategy. Instagram lets you promote your business through posts and Stories, creating a buzz around your brand and products. You can run quizzes, giveaways, and cross-promotions with influencers. All organically.


It allows you to manage your online reputation. Since Instagram allows users to comment on posts, chat in direct messages, and react to stories, you can promptly provide customer support, solve customer issues, and improve your reputation as a trustworthy brand.
Still not convinced if Instagram marketing is the right move for your business?
Here's why a strong Instagram presence is non-negotiable in 2023:
Instagram marketing boosts your brand awareness: with a clear content marketing strategy, you can get your business name in front of potential customers even before they realize they need your services.

Instagram marketing increases your reach: by learning how the algorithm works, you can tap into hashtags, trending topics, and platform features to get discovered on the platform and boost your reach.

Instagram marketing gives you access to your ideal customers: by experimenting with Instagram ads, you can target the delivery of your content to your ideal customers and target market.

Instagram marketing builds trust with potential customers: with savvy content marketing, you can win the trust of potential customers by sharing value-driven content that connects, convinces, and converts.

Instagram marketing helps your business stand out from your competitors. Also, cultivating a thriving Instagram presence can position your brand as a leader in your field.

Instagram is a powerful source of social proof for your business and can help to move customers down the buyer's funnel and convert sooner.
Ready to learn how to make the most of your Instagram strategy? Let's run you through the essential ingredients to include in your content marketing strategy on Instagram.
Best Practices to Create a Powerful Instagram Marketing Strategy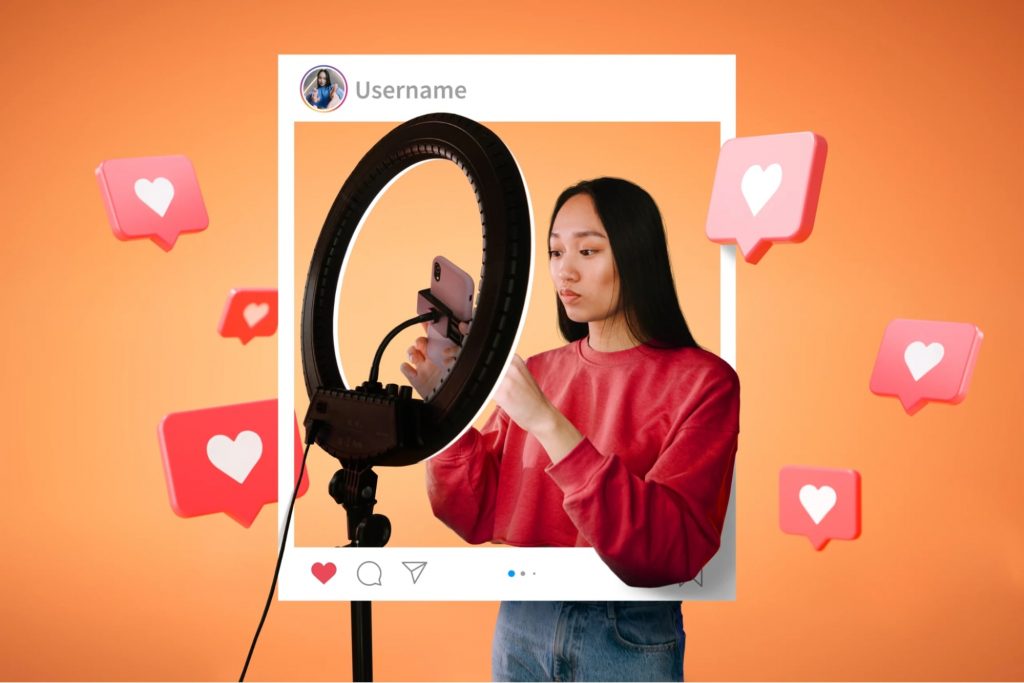 A solid social media strategy acts as your roadmap to boost your follower, increase your engagement rate and fast-track your business growth, giving you a framework for success.
A social media strategy explains what objectives you're working towards, who you're trying to reach, and what kind of content will help you get there.
Using Instagram strategically allows thousands of brands to reach millions of audiences worldwide and build meaningful customer relationships.
But what should you include in your Instagram strategy? Here are five key steps to map out:
Set goals and objectives
The first step to building your Instagram strategy is to set goals and objectives for a structured and strategic focus on Instagram marketing.
No matter what stage your business is at or what kind of business you run, goals and objectives help keep the lights on and the company up and running.
So, what type of goals should you be setting as part of your Instagram marketing strategy?
Examples of business goals could include:
Increase in brand awareness: How many people know your business exists?
Encouraging customer loyalty: What keeps people returning to you (instead of your competitors)?
Driving more revenue: Businesses always need more money, right?
Some examples of business goals that your team may create are:
"Increase brand audience by 55% by the end of the year."
"Boost sales of x product by 35% by the end of Q1."
Define your target audiences.
Determining the target audience is an essential step to starting marketing on Instagram. Crafting buyer personas is a pro tip to narrow your Instagram target audience.
A buyer persona is an avatar of your ideal buyers' common characteristics. The more detailed it is, the more effective your marketing actions will be. If you sell products/services to all genders and age groups, you should create a few different personas.
Learn your typical customer's age, gender, occupation, location, income level, interests, motivations, pain points, and so on. The better you know your customers, the better results you will get.
Avoid crafting make-believe personas. Use a data-driven approach instead. You can explore hashtags related to your business to get information about your potential customers,
For example, if you are an event agency, you can study your audience through hashtags like #eventplanner, #events, or #eventstyling.
Building a content strategy
Creating a content strategy is potentially the most crucial part of your Instagram marketing strategy.
Content creation uses a lot of resources in a company, so you want to get it right. So decide what to post to showcase your brand in the best light and reach your business objectives.
This stage of the Instagram marketing strategy involves weighing up the following forms of content for your audience:
Photos (Single photo and carousel photo posts)
Videos (Including Live videos)
Stories
Reels
User-Generated Content
And then considering other Instagram marketing techniques such as:
Influencer marketing
Collaborations/Takeovers
Contests/Giveaways
Carousel posts
Based on your audience and competitor research, you already have a good idea about the form of content that will work best for your brand. Ensure that your Instagram feed is engaging, cohesive, and aesthetically pleasing!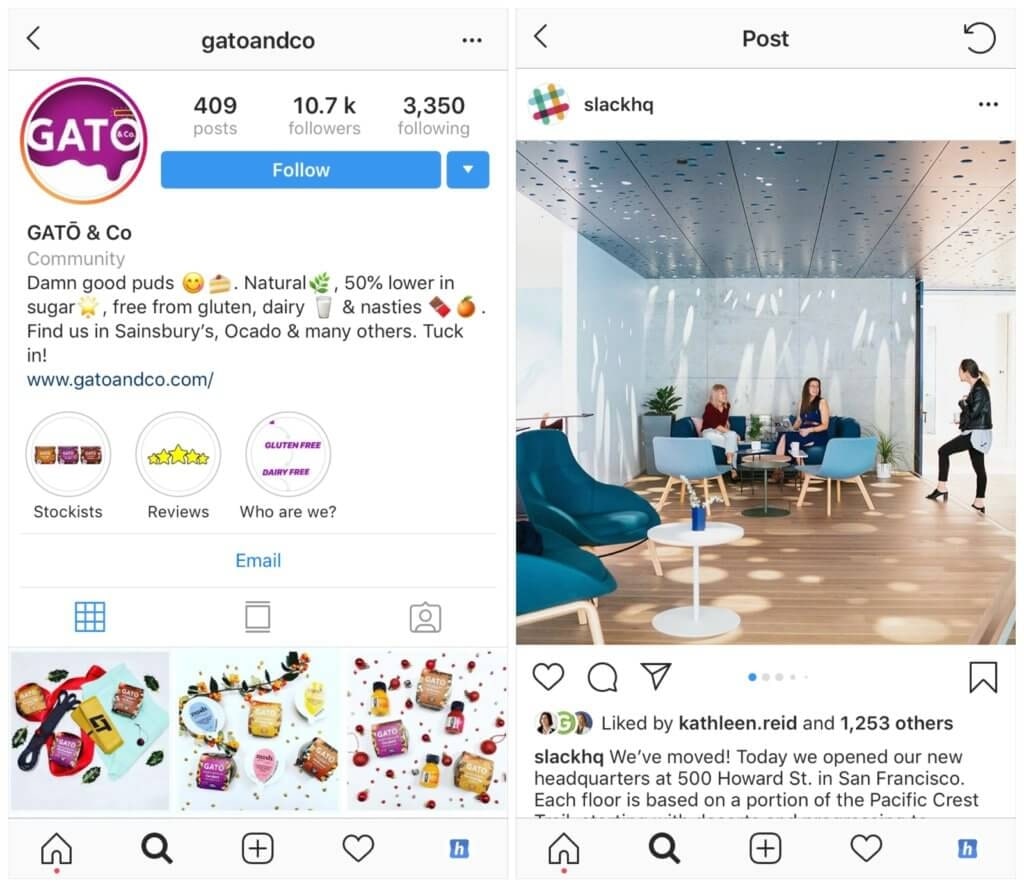 Take this example of GATO, a product-based brand. It uses its Instagram account to display its visually appealing images of desserts creatively and attractively to draw attention.
Implementing the 80/20 Rule
The 80/20 rule can boost engagement with your audience and help build your business's following.
Wait, what is the 80/20 rule in Instagram?
The 80/20 rule or 'The Pareto Principle" states that 20% of our activities contribute to 80% of our results!
To simplify, 80% of your Instagram posts should inform, educate, and entertain your audience, while only 20% should directly promote your business.
So, to save time while getting the best results, you should focus on tasks that drive productive outcomes with the 80/20 rule.
If you're posting 80:20, it means out of every 10 posts, 2 should be to advertise your products, sales, coupons, and discounts. The remaining 8 should be a good mix and match of postings around your focal subject matter.
Training gear company Ten Thousand Gear does a great job with this. Their Instagram feed is an excellent blend of workouts and challenges, motivational quotes, occasion-special announcements, partner content, favorite sessions, and a few product photos.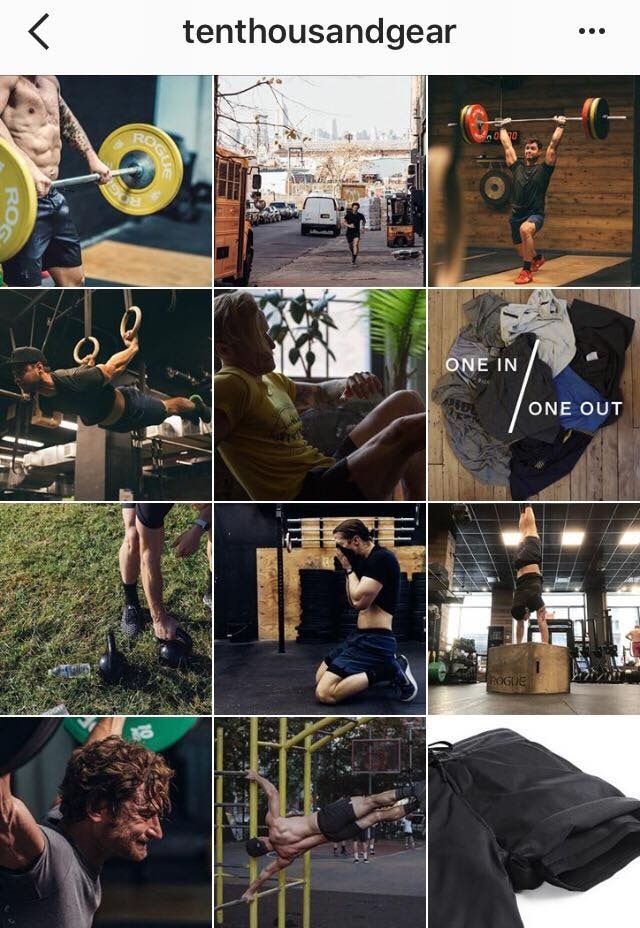 Use strategic hashtags
Hashtags refer to keywords or phrases spelled without space and prefaced with a '#' sign. They are a great way to make your content more visible and are an excellent way to reach people interested in the same topic.
On Instagram, hashtags aggregate posts from various users into a single feed. IG makes it simple and easy for users to find tagged content. When you search for a word or phrase, the search results page shows you four parts:
Top, which displays the top Instagram hashtags, accounts, and locations that include your keyword (typically popular accounts or the ones you're following)
Accounts, which display only the top Instagram accounts that include your keyword
Tags, which suggest popular hashtags that include your keyword and other Instagram posts with the same hashtag
Places, which show the nearby locations that include your keyword
Your audience can also use branded hashtags to show off their experiences with your products or services as a form of brand advocacy.
Use your hashtags strategically in your Instagram so that more users can find your posts during their search.
Here are some practices of Instagram hashtags:
Incorporate as few as 2-8 hashtags in each post.
Opt for hashtags that are commonly and frequently searched for.
Incorporate hashtags exclusively relevant to your target audience – the clicks might be fewer, but the quality will be high.
In the case of a brand-specific campaign, create branded hashtags.
To implement your brand in a local area, use location-based hashtags.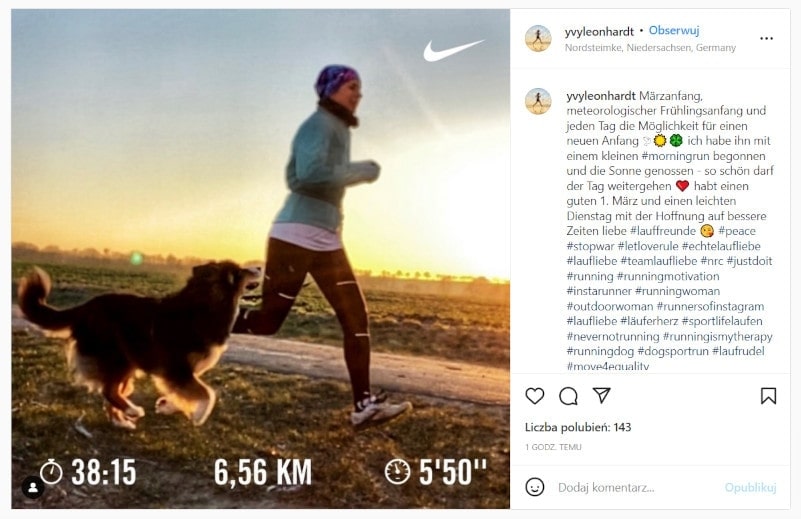 #JustDoIt by Nike is one of the most successful hashtag campaigns, boosting (really) extensive user engagement. The significant advantage of the #JustDoIt campaign is user-generated content that appears on social media platforms every day.
Incorporate Reels into your content strategy
If Instagram Reels aren't on your business's radar yet, it's time to add them to your social media strategy, mainly if your target audience includes millennials and Gen Z.
Instagram Reels helps brands to attract, engage and educate their audience and grow their brand by showcasing their business's personality and values. Create standout IG reels to highlight what differentiates your products or services.
Do not confuse Reels with an Instagram Story. A critical difference between the two formats is that Reels don't disappear after 24 hours. They stay until the creator deletes them.
Instagram Reels comes with a suite of tools for users to cut and edit 3 to 30-second videos with text, music, stickers, and other special effects.
Whether you're promoting an upcoming product launch or just looking to grow your presence online, Instagram Reels can be a great tool to achieve your social-based goals.
Listed below are some benefits of Instagram reels for businesses.
Reaches new audiences
Accelerates engagement
Builds trust with consumers
Improves brand awareness
Demonstrates brand character
Creates storytelling opportunities
Unlocks opportunities to diversify content
With over 1.3 million views on the video below, Sephora reminds us why they're among the best brands on Instagram Reels.
Showing off legit results from a #SephoraSquad creator, this video serves as social proof to shoppers. Bonus points for prominently featuring the product packaging, too!
Using Social Media Tools
A good Instagram marketing strategy can transform the success of your brand. But an arsenal of specific, robust social media tools that align with your organization's goals can help you create or share valuable content, attract new audiences, or drive meaningful engagement.
Social media tools are software applications or platforms that help businesses manage and optimize their social media marketing activities.
Here is how social media marketing tools can help you optimize your social marketing efforts:
Increase your brand awareness
Improve search engine rankings
Achieve higher conversion rates
Gain marketplace insights
Establish your brand as a thought leader
Elevate your brand loyalty and brand authority
Increase website traffic and generate leads
Access instant feedback
Using the right social media tools like Juphy can help achieve marketing goals, automate your work, save time, and build better relationships with your audience.
Juphy can help in offering enhanced social media customer support, connecting with their audiences, and precisely measuring their campaign results.
Juphy – The secret ingredient for a winning IG marketing strategy
Juphy is an award-winning all-in-one social media management tool designed to help businesses of all sizes save valuable time while still optimizing their social efforts.
Juphy is the ultimate solution for perfect social media management and supercharging your Instagram marketing efforts.
Juphy can boost its social presence, offer enhanced social media customer support, connect with its audiences, and precisely measure its campaign results.
Juphy is designed to power your entire social media strategy with its powerful, cutting-edge features and intuitive functionality.
Features
Social Inbox: A simple direct message response can turn an interested customer into a long-term relationship.
Operates a single dashboard populated with public and private conversations, mentions, engagements, and comments from Instagram and other social media platforms and increasing engagement and minimizing response times.
Using automation rules, you can also classify incoming messages from social media based on content, urgency, and tone.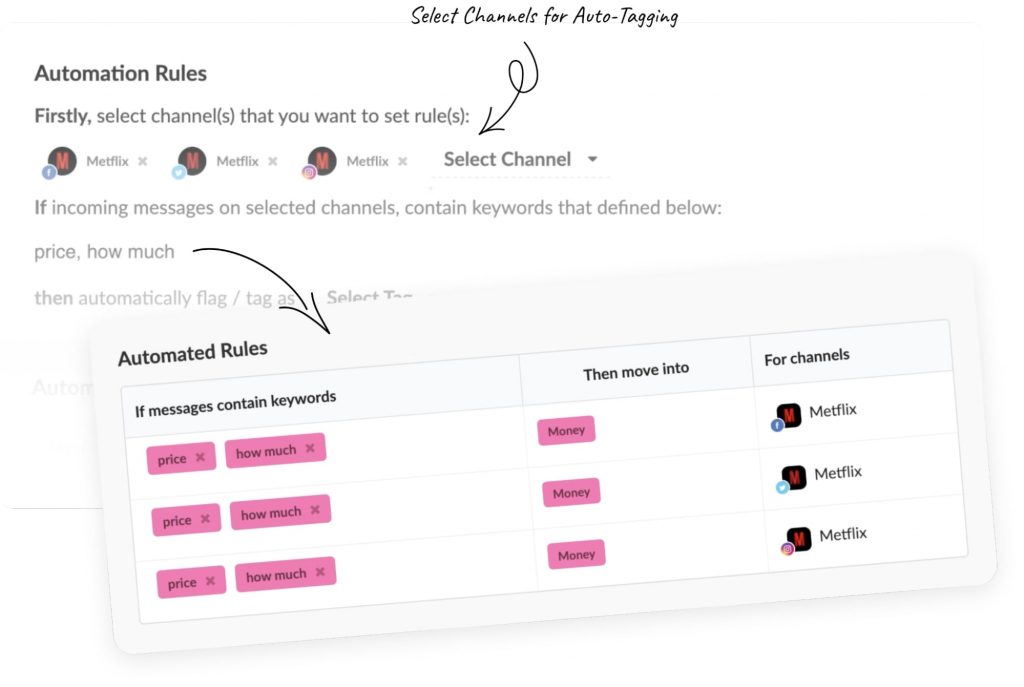 Social selling: Juphy's Social selling helps you identify prospects, potential buyers, and influencers, engage with them through social media, measure the effectiveness of your outreach efforts, and increase sales.
Social listening helps you keep track of customers' online conversations about your industry and brand with social listening.
Comment Management: Improved customer engagement can lead to increased sales and customer loyalty, which is essential for higher social commerce and e-commerce performance.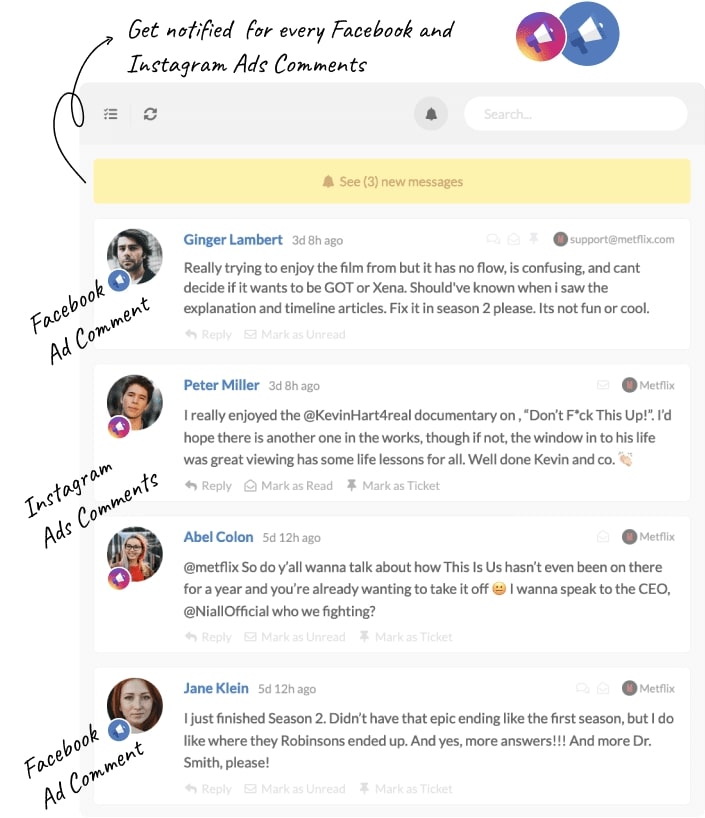 Interact with all incoming comments in real-time and create a better customer experience, boost brand awareness, help in the brand's reputation management, deliver elevated customer service, offer consumer insights, and improve your chances of converting leads into sales.
With Juphy, you can quickly reply, hide, or delete ad comments. You can also like the ad comments and boost engagement. You can even send private replies and engage with customers and encourage sales in a more personalized manner.
Team Collaboration: Your team can now work together in a single, shared inbox, streamlining all your social media conversations, direct messages, comments, and support requests.
This improves communication efficiency, enabling you to respond to customer queries faster, resulting in improved customer satisfaction and better social commerce performance.
Juphy's Team Collision feature allows you to monitor in real-time which team members are currently viewing which inquiries and engagements to prevent duplicate replies or potential conflicts.
Canned Response: Use Canned Responses to respond to inquiries, direct messages, or send links to their product pages or e-commerce website, all at the drop of a hat.
This can help your marketing efforts by saving time and effort for the business by streamlining the lead generation process and providing quick and efficient responses to potential leads.
Final Words
There you go – best practices for developing an Instagram marketing strategy that's fit for 2023.
The end goal of any marketing strategy is to attract new leads, gain new customers, grow your reach, and better your business. And with one billion monthly active users, there's no denying Instagram's power and reach.
A well-planned Instagram marketing strategy and the right social media tool like Juphy is everything you need to launch your business most engagingly.
So, if you are determined to take your business to Instagram and market your offerings, employ the strategies in the blog and start 7-Day Free Trial with Juphy.
FAQ
1. What is Instagram marketing strategy and why is it important for businesses?
Instagram marketing strategy is the process of using Instagram to promote a brand or business. It is important because Instagram has over 1 billion active users, making it a valuable platform for businesses to reach their target audience and drive traffic to their websites.
2. What are some best practices for Instagram marketing in 2023?
Some best practices for Instagram marketing in 2023 include creating engaging content, using Instagram Stories and Reels, collaborating with influencers, and leveraging Instagram shopping.
3. How can businesses measure the success of their Instagram marketing strategy?
Businesses can measure the success of their Instagram marketing strategy by tracking metrics such as engagement rates, follower growth, website traffic, and sales. Instagram Insights can provide valuable data to help businesses analyze their performance.
4. How can businesses stay up-to-date with the latest Instagram marketing trends and updates?
Businesses can stay up-to-date with the latest Instagram marketing trends and updates by following social media marketing experts, attending industry conferences and events, and regularly checking Instagram's official blog and social media accounts for announcements and updates.
Create Your
Social Inbox Now
Manage all social media customer support inquiries in a unified inbox.
Related Article – Business Direct Message Instagram Examples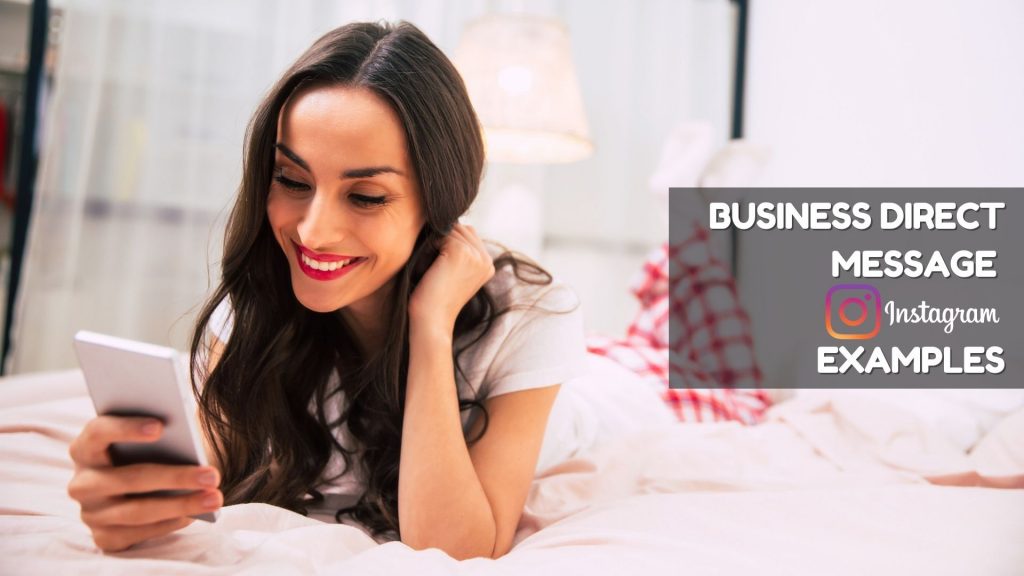 Get inspired by real business direct message Instagram examples and learn how to ace your messaging game. Slide into succession on Instagram! Read more now!