Another year, other pieces of news from Facebook… Ups, Meta. After making the most drastic transformation by changing the company name to Meta in 2021, Meta keeps coming up with many changes for Facebook Ads in 2022.
Since it first launched in 2007, Facebook has become an essential channel for online advertisement with Facebook Ads and targeting, demographics, psychographic traits, and analytics out of the box.

Over the years, it has strengthened its tools and functionalities to help businesses reach potential customers better. But, sometimes, it might also be bad news.

As marketers, we should keep our eyes out for each change that can impact our businesses or to which we should adapt our strategies. 
Let's keep up with the latest Meta Ads updates in this article!
Create Your
Social Inbox Now
Manage all social media customer support inquiries in a unified inbox.
What Changes Were Made and Are Coming to Meta Ads in 2022?
Facebook has been making changes to Facebook Ads for some time, to be honest, and Facebook Ads technology has advanced significantly over the past few years. As of this year, Facebook shared several more updates, as expected.

They announced that they are launching Small Business Studios, creating a direct support channel with the new Meta Pro Team, making Reels updates, and unfortunately, removing some targeting options.

Sounds interesting, right? We might need to take a close look at these updates.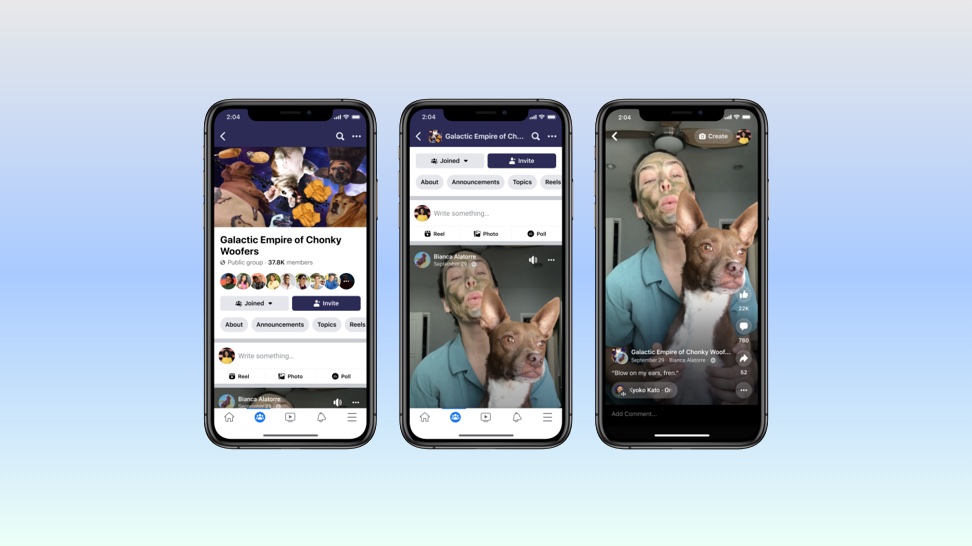 Reels has been a real breakthrough since its first launch, and now, we're seeing a great focus on this functionality on Facebook.

Since the sector was born, video advertisement has always been the best way to get attention and grab people to the related topic. Plus, advertisers have been turning to video ads more than ever in the past year. In fact, at this point, many advertisers now have a separate department for video advertising.

So, Facebook Ads will now emphasize video advertising more in 2022. From now on, it is expected that video ads will account for 60% of all ad impressions to the site, with text ads making up the remaining 40%.
To achieve this outcome, Facebook announced that standard video advertisements will turn into full-screen experiences, the 15-mins videos will be posted as Reels automatically on Facebook, and businesses will be able to boost Reels in user feeds Stories and Reels tab.
ps. Earlier this year, Facebook also introduced API access for Reels to enable third parties to provide post publishing, reactions and comments, and analytics.
Facebook Ads Targeting Functionality Is Shrinking Volume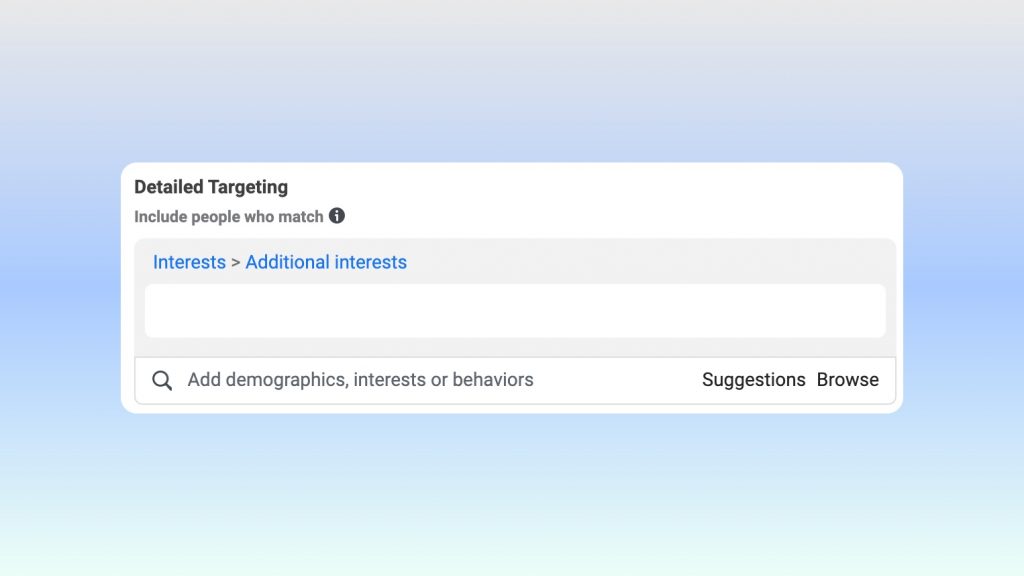 Unlike disappearing (Facebook wouldn't take that risk), some of the targeting options are removed from Facebook Ads.

A fully personalized advertisement is at the heart of providing the best experience, but it shouldn't go far beyond the boundaries. That's exactly where the rights and policies got into this to make Facebook Ads targeting functionality less personalized.

This is neither exactly under Facebook's control nor exactly a huge damage to finding the target audience for businesses, so the company agreed with the civil rights and policy sectors and decided to remove some sensitive topics like ethnicity, health, religion, race, sexual orientation, and political beliefs from their targeting option.
Once Called Facebook Marketing Experts, now Meta Pro Team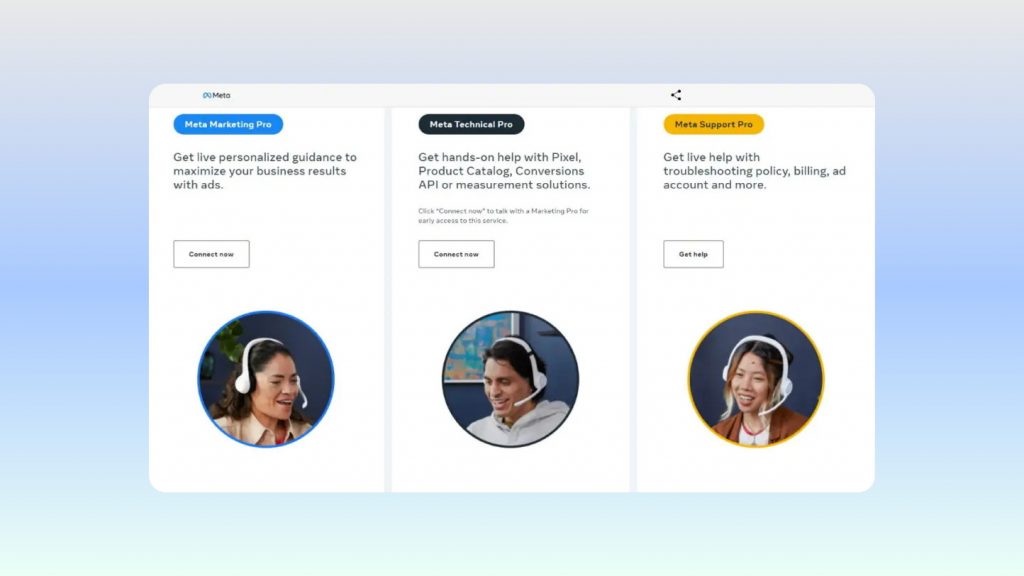 Facebook decided to rebrand its Marketing Experts as Meta Pro Team. You might be saying, is that all, just renaming? Not exactly.

They aim to give more targeted and high-quality support and provide an expanded program experience to their clients; that's why it's called PRO.

Meta Pro Team is planned to include a better live support experience, high-quality guidance for businesses, dedicated account experts, faster technical support, and troubleshooting.
Small Business Studios' Experience to Make Ads Better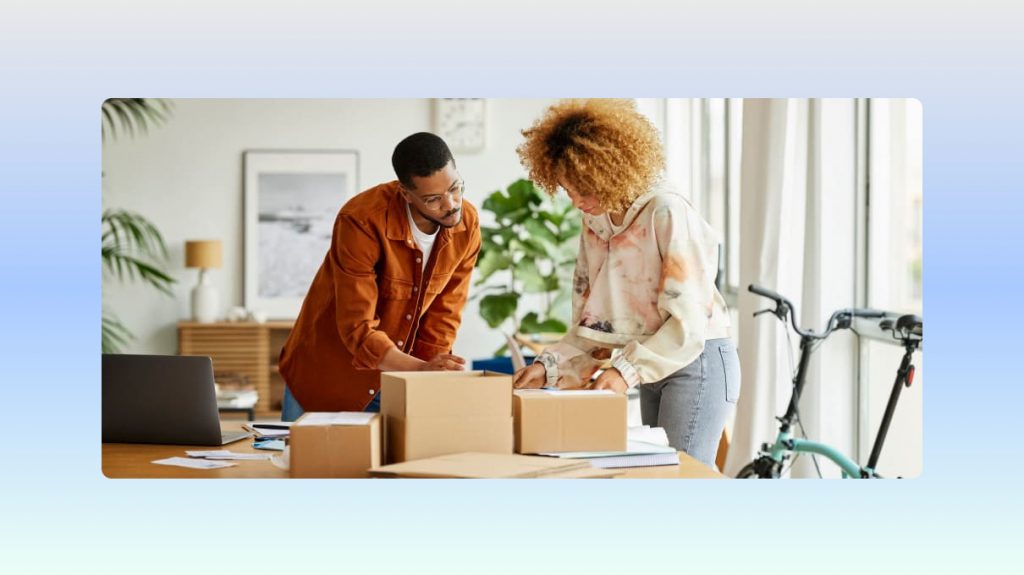 When we look at the usage of Ads, we see that the biggest slice of the cake is owned by small businesses. So, working for the growth of small businesses plays an important part in Facebook Ads.

From this point of view, Facebook has disclosed that they are launching Small Business Studios as a single source of truth for small businesses to get the desired courses for their growth.

Small Business Studios will provide small business owners with video courses and a rich library of sources, from one-to-one meetings with experts to live tours to educational centers.
From WhatsApp to Facebook Inbox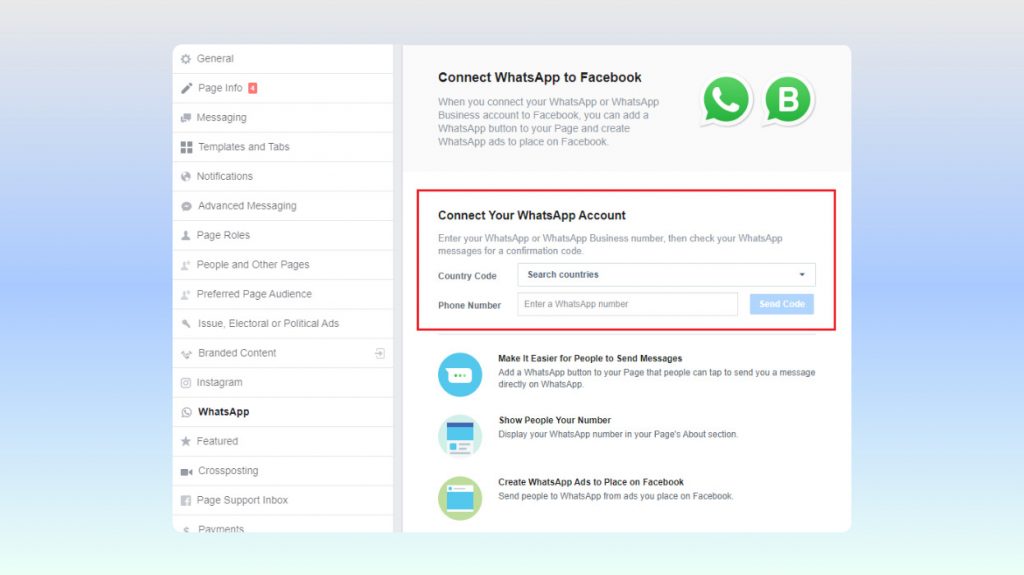 It is more important than ever to have integrations between tools that we use for our small businesses, and keep information in a single platform, most of the time.

Facebook, this year, announced that clients will be able to receive messages from WhatsApp in their Meta Inboxes.

Businesses that use Facebook Inbox can control their messages in a single place and now will be able to receive, reply and manage messages from WhatsApp to their Facebook Inbox.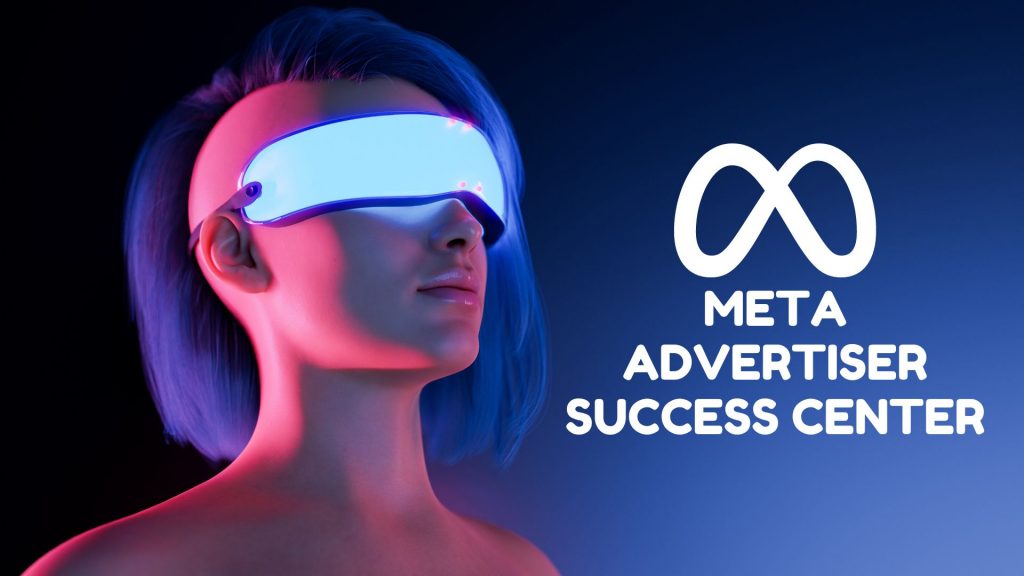 The launch of Meta Advertiser Success Center can empower businesses and change the face of Advertising. Read now to learn more!
How Is Meta an Important Marketing Platform for Businesses?
A world of endless connectivity and global communication has created a new era of instant gratification. We have reached a point where we can communicate with anyone, anywhere in the world, 24 hours a day. This is an unprecedented level of access to information that has led to a lot of unexpected consequences.

When Facebook was first launched on February 4, 2004, by Mark Zuckerberg as "Thefacebook", it opened the doors to this world of endless connectivity.

And it has come to another level today with the company's vision of global communication opportunities. Millions of people use Facebook and Instagram daily to connect with friends, share updates, and keep up to date with the latest news.

The user base (consisting of millions) helps Facebook to make a dramatic development for business advertisement functionalities. Think of it; you can reach many potential customers with a single post or a click.

Therefore, for businesses, from small corporations to enterprises, Facebook has become an important advertising tool for targeted ads and reaching potential customers worldwide.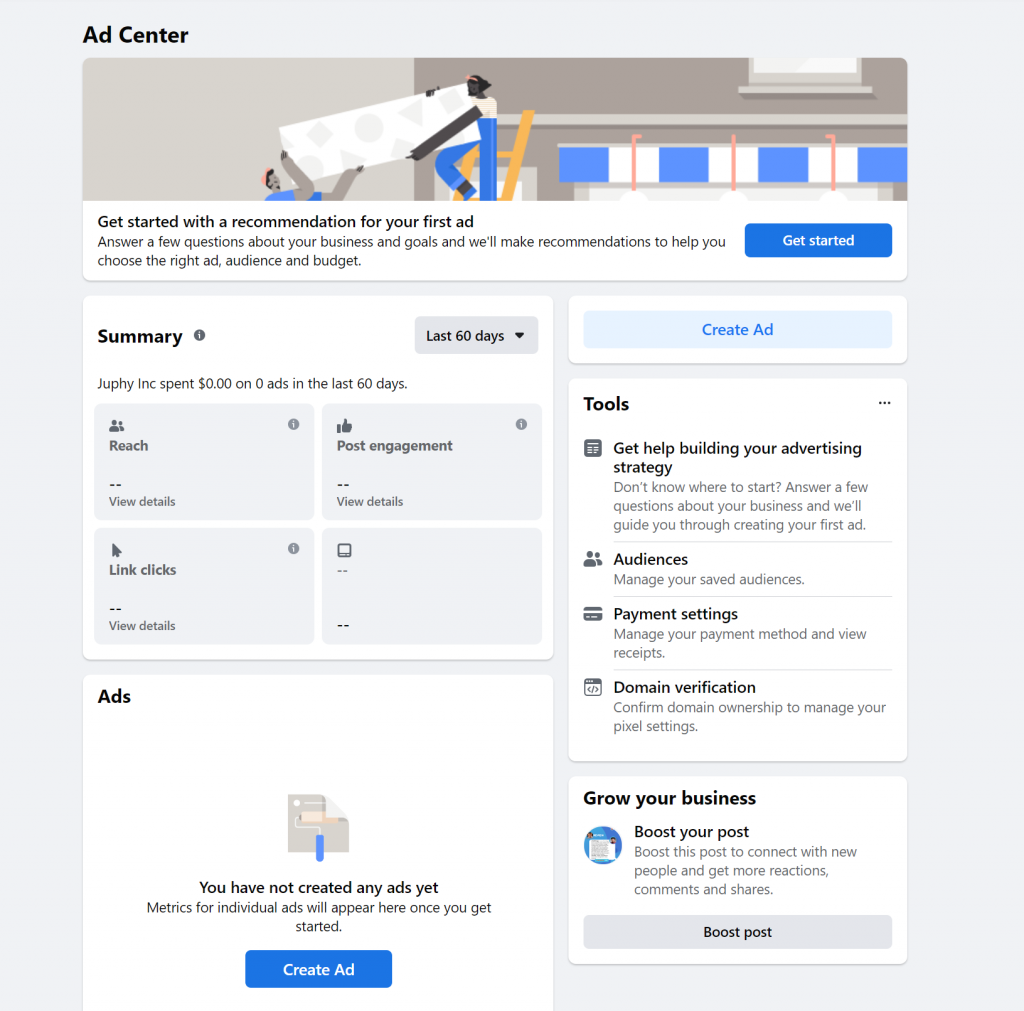 Using Facebook, you can also build an online community of people who are interested in your business, share updates about your business and use Facebook Ads to promote your products and reach new customers.

With all its benefits, it's no surprise that Facebook is one of the most popular marketing platforms for businesses of all sizes. Whether you are a small business looking to connect with potential customers or a large corporation looking to grow an existing customer base, Facebook can be a valuable tool for reaching your goals.

One of the biggest advantages of using Facebook for business is its accessibility from anywhere. This means that you don't have to spend money on expensive marketing materials like printed brochures and handouts. You can keep your costs low while still reaching a wide range of potential customers.

And as expected, another point that makes Facebook Ads this important is its volume. More than 2 billion monthly users actively use Facebook, so there is plenty of potential for exposure and growth.
Are Facebook Ads Still Effective In 2022?
As of 2018, there are more than 2 billion active users on Facebook. For this reason, it's no surprise that many companies continue to use Facebook ads to reach new customers. In fact, they're one of the most effective ways to grow your business.

Even if this is the case, Facebook Ads are not perfect. They can be ineffective if your ad doesn't resonate with your target audience. And they may not work if you have a bad ad experience yourself (like seeing too many "unwanted" ads).

But is this trend still effective in 2022? We need to say yes until there is a better option than Facebook Ads to reach more audiences.
Meta Customer Service Management Tool: Juphy
Even if all is good with your Facebook and Instagram Ads and you adapted your strategies to changes in 2022, you still need customer-facing services for your businesses. At that point, Juphy provides you with several functionalities to manage your Facebook Business and Ads more effectively and create connections with your audience.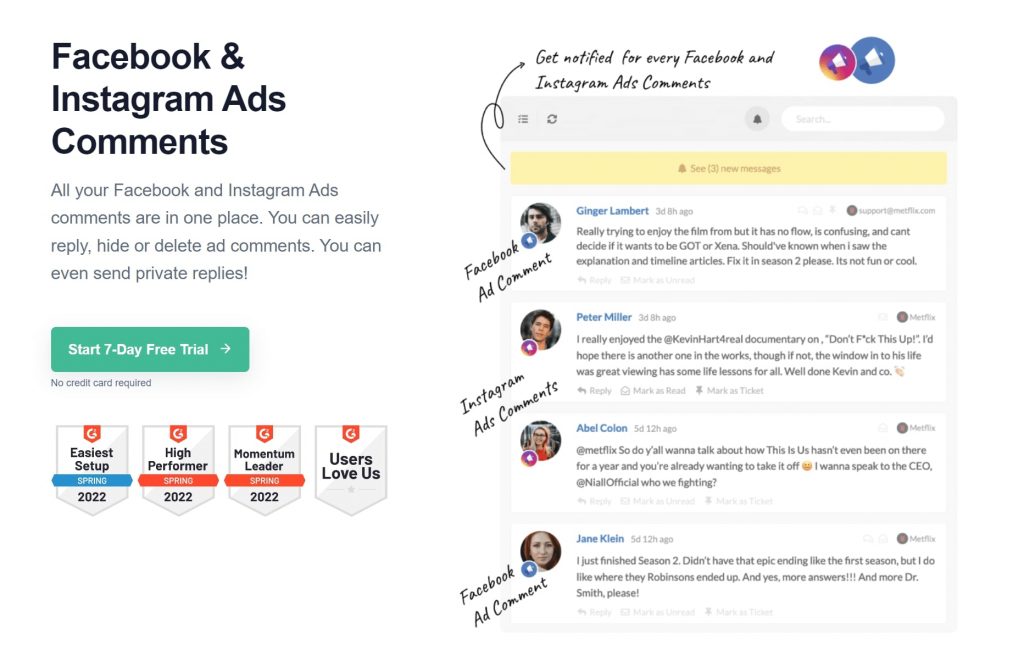 Juphy helps you to,
Create automation rules and use canned responses to manage your messages and Facebook & Instagram comments. You can create ready-to-use canned responses for frequently asked questions and categorize your messages with similar content.

This way, you can enhance the quality of your Facebook and Instagram messages, provide faster replies to comments and gain the trust of your potential customers.

Categorize, organize and prioritize messages and comments coming from Facebook with powerful ticketing functionality. You can even monitor and manage Facebook ads comments and create tickets for them specifically.

This way, you can assign tickets to a relevant team member, track open tickets, and decrease your time and effort on customer issues.

Measure your performance on Facebook and Instagram with Juphy's reporting feature. It lets you get insight into your reaches, engagements, and ad performance.

This way, you can work on your customer support performance on Meta Ads and spot improvement points based on your customer interactions.
Long Story Short
Meta is an important marketing platform for businesses and has been that way for some time.

In addition to that, Facebook and Instagram Ads functionalities have continuously been improving over the past few years, remaining committed to providing advertisers with detailed and relevant data about their target audience and creating the best possible experience for the users.
With all these updates, Meta Ads in 2022 will be better than ever. Another year, another news from Meta, and we are sure that everything will be well.
Meta is constantly working on new and improving existing features, so your business can reap many benefits from Facebook and Instagram Ads.
And if you feel like something is missing on that journey, it might be the customer services you provide as a business.
Juphy helps you to optimize your customer services as much as Facebook does for your advertisements. Start your 7-day free trial now!
Create Your
Social Inbox Now
Manage all social media customer support inquiries in a unified inbox.
Related Article – Meta Business Suite aka. Facebook Business Manager Guide