Did you know that the average customer reads up to 7 reviews about a brand before deciding whether or not to trust the brand?
What people say about your brand online can destroy years of hard work in just a few moments—it can also influence how much sales you make. Now, more than ever, human beings can connect and interact through the internet, spreading news and information at the click of just a button.
This is why it's essential to keep an eye on the conversations and interactions about your brand that are being shared or propagated on the internet and take steps to steer the conversations in a positive direction.
Social media monitoring and online reputation management are key strategies you can leverage to create a positive online impression for potential customers. In this article, we'll show you how you can make the two work together for your business's benefit.
Create Your
Social Inbox Now
Manage all social media customer support inquiries in a unified inbox.
What Is Social Media Monitoring?
Social media monitoring is a process where you track the content you post or that other people interact with your brand online. The type of content in this regard could be blog posts, articles, videos, reviews, comments, etc., on various social platforms.
The aim of tracking such content is to find out what your customers, potential buyers, and even employees are saying about your brand, competitors, products, services, or even the industry in general.
This information will help you make informed decisions about improving your services for the public. It'll also help you identify content or information that can damage your brand's reputation quickly so that you can handle it before it spreads wildly and widely.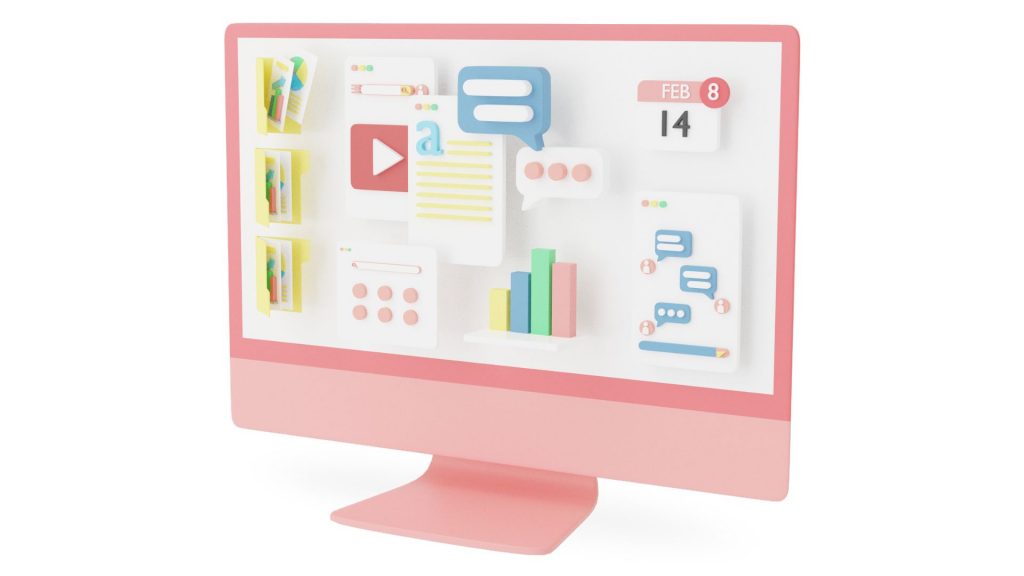 Social media monitoring is keeping track of interactions about your brand online.
Proper social media monitoring requires tracking and responding to messages or comments about your brand on social sites.
You're likely wondering, "how can I possibly monitor my brand on every social media site I pop up on?"
The answer you seek is in social media monitoring tools. To effectively keep an eye on all the activities and interactions surrounding your brand, you need to make use of an efficient social media monitoring tool that will do the bulk of the time-consuming work.
In the latter section of this article, we'll take a more in-depth look at how social media monitoring tools can help your brand.
What Is Online Reputation Management?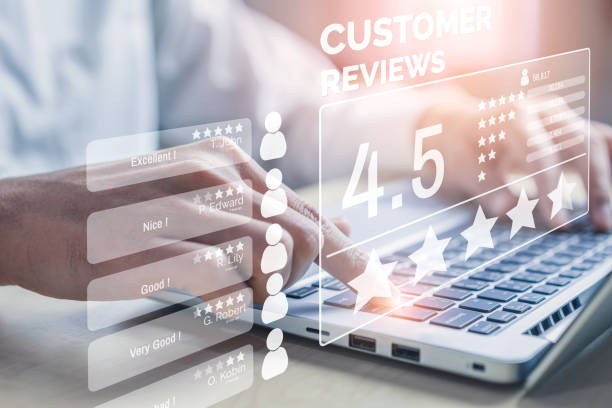 Online reputation management means exactly like it sounds—the process of monitoring and managing your brand's reputation on the internet.
Online reputation management uses PR, marketing, and SEO strategies to improve a brand's online reputation and create a positive one. It makes it such that when customers search for your brand online, they only find accurate, positive information about your brand, and not bad reviews, misinformation, or lies.
60% of consumers say that poor reviews about a business can make them avoid the brand; this is not something you want for your business.
Online reputation management works to find effective solutions to a brand's PR-related issues based on information gathered through social monitoring. It also devises proactive measures to help a brand prevent such problems from ever occurring if they haven't.
How Social Monitoring Helps to Manage Online Reputation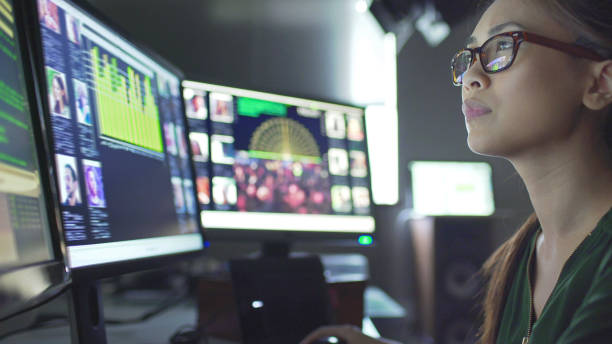 Using social media monitoring strategies for online reputation management has a lot of benefits. If you have a digital marketing strategy, it's important to consider incorporating an online reputation management strategy. You should also use social monitoring tools to support your efforts.
Here are a few major ways social media monitoring is beneficial for managing a brand's online reputation:
1. Provides Key Insights for Better Decision-Making
Social media monitoring helps you gain better insight into how visible your brand is online, how often you come up in online conversations, the types of conversations your customers and potential customers have about your brand, and so much more.
Information like this can steer you in the right direction when making critical decisions affecting customers' views of your brand.
For instance, if there's a question regarding some of your products online, social monitoring alerts you of this in time so that you can provide the correct answers to such questions. This way, you can limit the chances of a random person providing unhelpful or damaging responses online.
2. Helps You Measure the Success of Marketing Campaigns
Have you recently launched a campaign online? Or do you have existing campaigns already?
With social monitoring, you can find out how much impact your campaign has had on the target audience. Are there any trending or buzzing conversations surrounding the campaign online?
Based on the conversations, is it likely that the campaign will positively impact their purchase decision or perception of your brand?
With the information you gather through social monitoring, you can modify the campaign's shortcomings and quickly reframe any existing wrong perceptions customers may have formed about your brand.
3. Helps Improve Customer Satisfaction and Experience
Social monitoring helps you quickly find sites where your customers have left complaints or poor reviews about your brand. When you get a notification about a negative reaction, a good online reputation management system immediately addresses the problem without leaving it to fester or for other customers to see.
Quick response time to queries and complaints also portrays the brand as customer-centric—a good public perception for customers to have of you.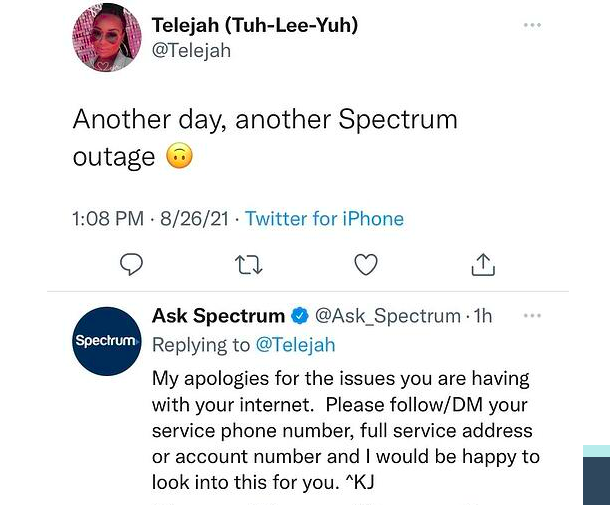 The interaction in the image above is an excellent example of social monitoring in use and online reputation management in action. Even though the user did not tag the brand on Twitter, social monitoring helped the brand quickly detect conversations about them on the social platform.
Quickly, they reached out to the customer to mitigate their bad experience with their service.
4. Gives Insight Into Your Competitor's Influence On the Market
Sometimes, it's not that your brand has a bad reputation on the internet; it's simply that your competitors have a better reputation management tactic that customers prefer, making you pale in comparison.
If the majority of conversations in your industry are steered toward your competitors, it probably means they have a better strategy than you do.
With social monitoring, you can identify areas where your competitors have outperformed your reputation management strategy so that you can make adjustments or scale your efforts. This helps you remain relevant and competitive in your industry.
Many social media monitoring tools, such as Juphy, provide users with keyword-monitoring features. Keyword monitoring allows you to set specific keywords for tracking, such as your competitor's brand or product name.
When there's an unusual buzz around the keywords, you get alerted. If necessary, you can quickly strategize to retain or incentivize your customers not to switch to the trending competition.
5. Improves Digital Marketing Strategy by Boosting Online Visibility
One key way social monitoring improves your digital marketing strategy is by helping you find user-generated content (UGC).
A data report from Stackla says that 83% of consumers think UGC is more authentic than influencer-created content. Almost 80% of them say it highly influences their purchase decision. See the chart below: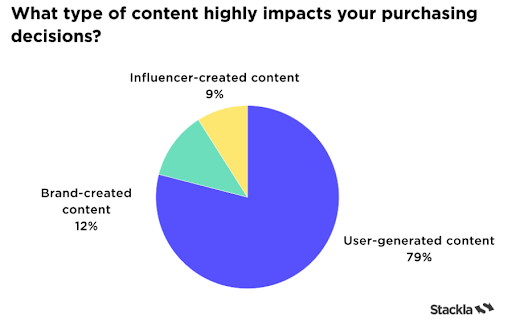 User-generated content comes off as authentic and trustworthy, as they're real-life reviews from other customers who have purchased products from the brand. It helps boost your brand's visibility organically and positively on social networks and other online sites since customers are more likely to engage with brands that prioritize originality.
The All-in-One Social Media Monitoring Tool
Social monitoring tools help you keep track of interactions with your brand around the web.
Once you set them up, they work round the clock to alert you when there's interaction with your brand that you need to pay attention to. If you need a social media monitoring tool to help you improve your online reputation management, then Juphy is your go-to.
The all-in-one social inbox provides real-time monitoring features, so you never miss out on any relevant comment, mention, or message regarding your brand. Some of the social monitoring features you enjoy when you use Juphy include:
Keyword Listening: Set up specific keywords you want to track and get alerted anytime they're used online.


Comment Tracking & Ads Comments: Wherever your customers and followers leave comments, whether directly on your page or on your ad posts, Juphy tracks and notifies you immediately.


Reply Privately: No need to engage in all social media interactions visibly if you don't want to. You can reply to a comment, mention, or message privately from Juphy.


Performance Reports: This feature gives you instant insight into how well your brand's social media is performing so that you can fix loopholes and make adjustments as needed to improve your online reputation.
Ankit Singla
Founder of MasterBlogging
"I am in love with Juphy. I started using it when it first launched. I manage multiple social media accounts and managing all of them was a pain. Thanks to Juphy, now I handle them with ease and never miss a single message/comment. I love it so much that I have pinned Juphy's tab in my browser so that I can quickly access it and reply to all the pending messages. Thanks, Juphy team for such a time-saving product. Keep crushing!!"
✓ Product Hunt Verified Review
Juphy has integration with nearly all the main social media platforms for business, including the big three of 2022—Facebook, Instagram, and LinkedIn, so you can keep abreast of what's going on in your brand's social sphere.
You can join countless businesses using Juphy to improve their online reputation through its social monitoring features. Just sign up here for a 7-day free trial to get started.
Create Your
Social Inbox Now
Manage all social media customer support inquiries in a unified inbox.
Related Article – 30 Online Reputation Management Statistics You Should Know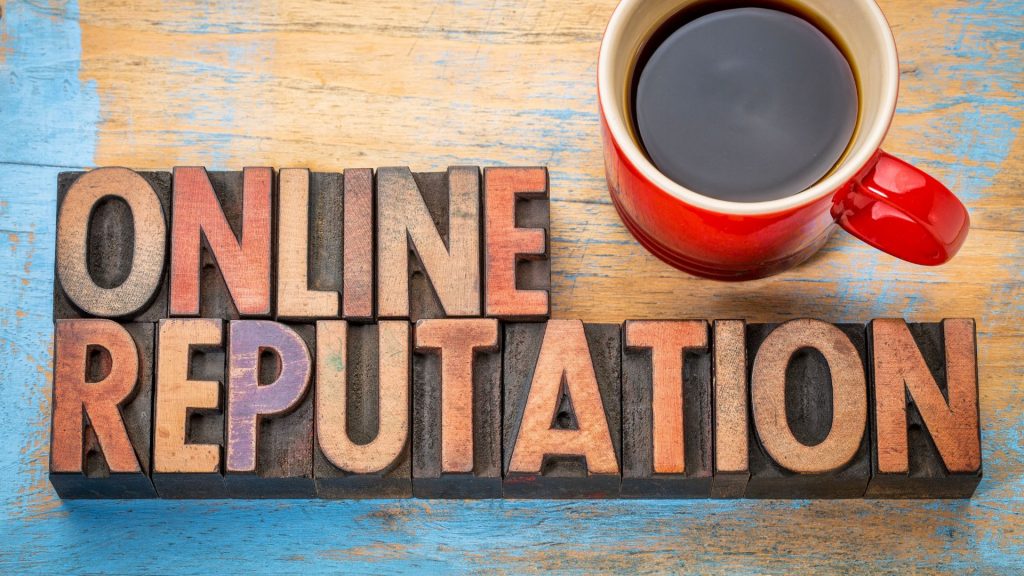 Learn the importance of online reputation management with the top 30 statistics and find best practices to manage the brand's reputation. Read more now!