Customer feedback directly impacts your business performance. Tracking your customers and improving your products or services contribute to your growth. The most simple way to achieve this is by automating customer feedback. So, what is an automated customer feedback system? Which methods should you try to receive feedback?
Create Your
Social Inbox Now
Manage all social media customer support inquiries in a unified inbox.
What Is an Automated Customer Feedback System?
An automated customer feedback system is a workflow that compiles, reviews, and distributes feedback without extra effort. It helps you improve customer experience and satisfaction. The system allows you to know customer wants and needs. This way, you can make strategic decisions to improve customer relations for your business. This system creates a sense of trust for the customer by meeting their requirements through regular feedback. In addition, these indicators of trust and loyalty help you gain new customers.
What Are 4 Ways to Get Feedback From Customers?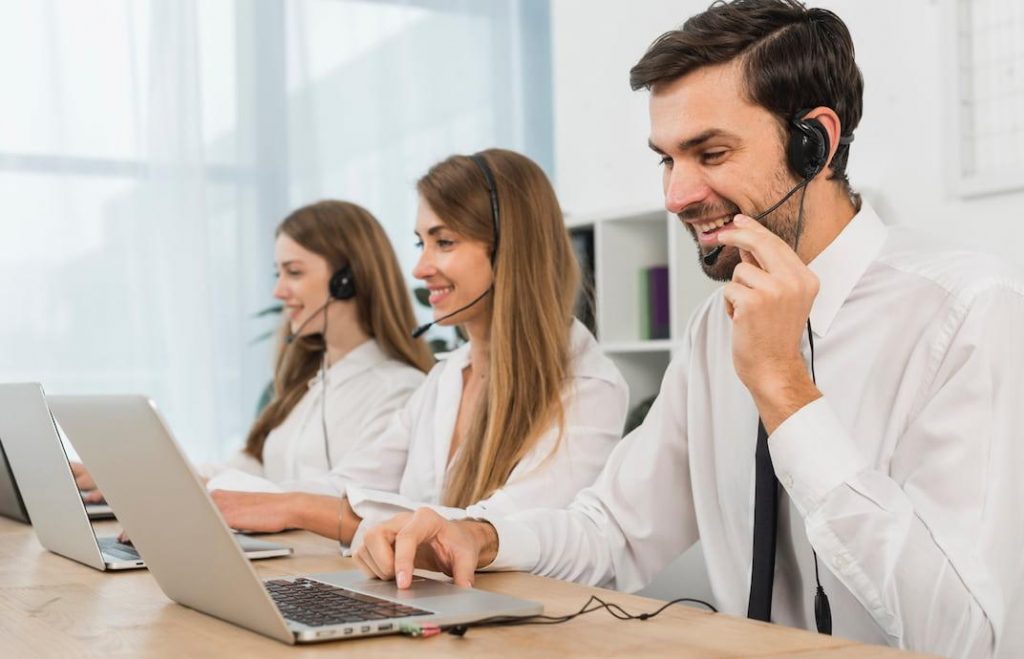 Delivering positive customer experiences is among the most critical elements of business growth. 86% of customers are likely to pay more when they have positive experiences with a brand. At this point, a feedback cycle is one of the most excellent methods to improve customer experience. We can list the four effective ways to gain feedback:
1) Collect Feedback From Customers
We can start the cycle by collecting customer reviews. You can make more accurate improvements through feedback that creates positive and negative customer experiences. Therefore, survey tools, review platforms, live chat, chatbots, and social media monitoring analytics can help collect feedback. Surveys such as CSAT, NPS, CES, and PMF can also help you collect effective feedback for more detailed analysis. This kind of customer feedback reveals more reliable and accurate judgments about your business' progress. 
2) Analyze Feedback by Categorizing Them
After collecting feedback, you need to analyze them. It requires a long and tiring manual system to categorize and analyze your feedback. Therefore, acquiring tools that contain automated feedback systems allows you to obtain quicker and more accurate data. This automation paves the way for a better customer experience by helping you provide an efficient service instead of a long-term process. Integrating tools like Juphy into your customer service will make things easier and more efficient.
3) Make Improvements Based on Customer Feedback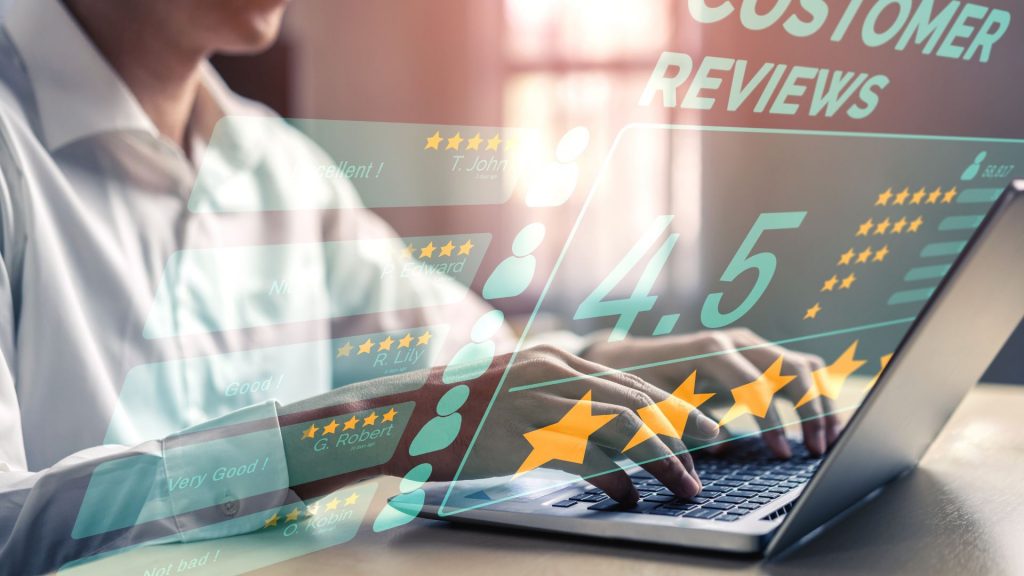 After categorizing and analyzing the feedback, it's time to take a step toward improvement. The data you collect reveals at which points you should improve. You can send all feedback to product, sales, marketing, and customer service teams and ask each team to work on detailed improvements. After completing the improvement, share the updates with your customers via email or other communication channels. Then, you can ask for feedback about the recent updates on their satisfaction levels.
4) Monitor Your Customers' Interactions
You can show that you care about your customers by following up with them after the updates. Your customers want their problems to be solved and your products or services to be improved. That's why it's essential to keep them informed about updates. Monitoring your customers' reactions and notifications is necessary to show them you consider your customers. That'll lead to more satisfied and loyal customers. Also, sharing customer feedback with their permission to use it as a reference will positively impact both customer satisfaction and business development.
How Can You Follow Customer Feedback?
Listening to your customers is a vital element in a successful business. Therefore, customer feedback that helps you understand your customers will guide your business goals and strategies. Your customers' feedback will show the way for your business on a growth trajectory. Here are some of the best ways to collect your customers' feedback:  
1) Feedback Surveys
Surveys are among the most manageable systems to set up and analyze. They can consist of different question formats: long and short questionnaires. Long-form questionnaires are a form of a draft in which you can ask open-ended questions via e-mail. The efficiency and accuracy of questionnaires are closely related to the time it takes to complete the questionnaire. Therefore, you can achieve better results by asking only the questions you need answers to.
Short surveys are usually used for apps. You can provide a better customer experience by preventing customer pain points with short surveys to your customers while they experience your app. The fact that these surveys contain precise answers also ensures more reliable communication between the business and the customer. In-app surveys should be about the features that the user experience meanwhile. That's how you can obtain a reliable measurement of customer experience in a short time.
The experience efficiency can also be estimated with customer satisfaction score surveys. Score surveys such as "Please rate how satisfied you are with our service today on a scale of 1-10" provide quantitative feedback to calculate customer satisfaction. The survey is easy to set up and analyze, making it easy to implement.
2) User Activities
Customer journey maps help you to observe your customers' interactions with your brand. Knowing your customers' activities on the website and seeing which feature you provide attracts them is possible through monitoring user activities. Analysis helps you in this regard. For example, there may be times when people give up on a product or service in that they've shown great interest. Feedback methods such as survey emails or customer interviews can help you understand your customers better and increase engagement.
3) Contact Forms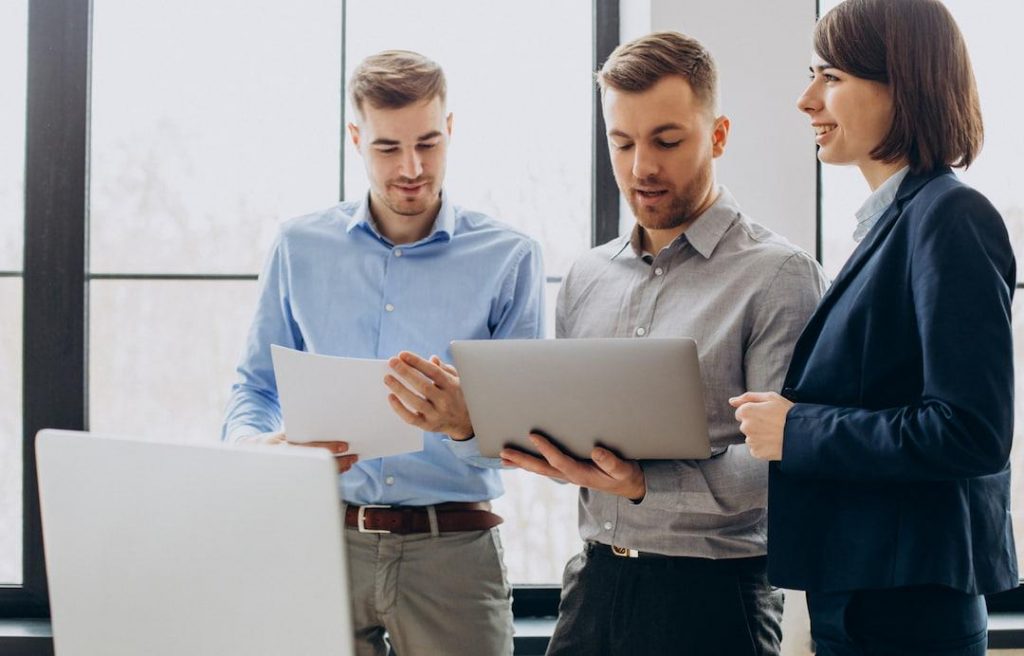 Emails are the most convenient form of receiving feedback. You can receive feedback for every interaction, including email permissions. As soon as your customers feel valued, you create the opportunity to strengthen communication. Here, it's better to choose your words carefully to show them that their feedback matters. That'll help you get more feedback. In addition, you can respond to customer requests for additional information with automatically generated emails. You can then ask for customer feedback on whether they're satisfied with your service.
4) Usability Tests
These tests allow you to observe your customers' experience with your products and services. You can evaluate customer behaviors by determining what you'd like to test. You shouldn't test the quality of your product or service but the users' experience by asking for feedback. You should review the data profoundly since many people give their opinion just to be done with it.
5) Customer Conversations
Although we prefer text communication, direct customer conversations increase feedback reliability. You get better feedback data by talking to customers. In these conversations, you can ask open-ended questions to customers to probe in detail. Specific answers pave the way for in-detail questions. In addition, an understanding and open-minded attitude can help you leave a better impression. In face-to-face conversations, you should show that you pay attention to the customer and care about what they say. This way, you can have sincere and accurate feedback.
How Do Juphy's Review Platform Integrations Help You Track and Manage Customer Feedback?
Juphy's features for platform integrations will help you track and manage feedback. Its social inbox will correctly categorize all messaging and feedback to create a unified inbox. Thanks to Juphy's social inbox, managing customer service channels becomes quicker and easier. That allows team members to respond to each message simultaneously, facilitating immediate service.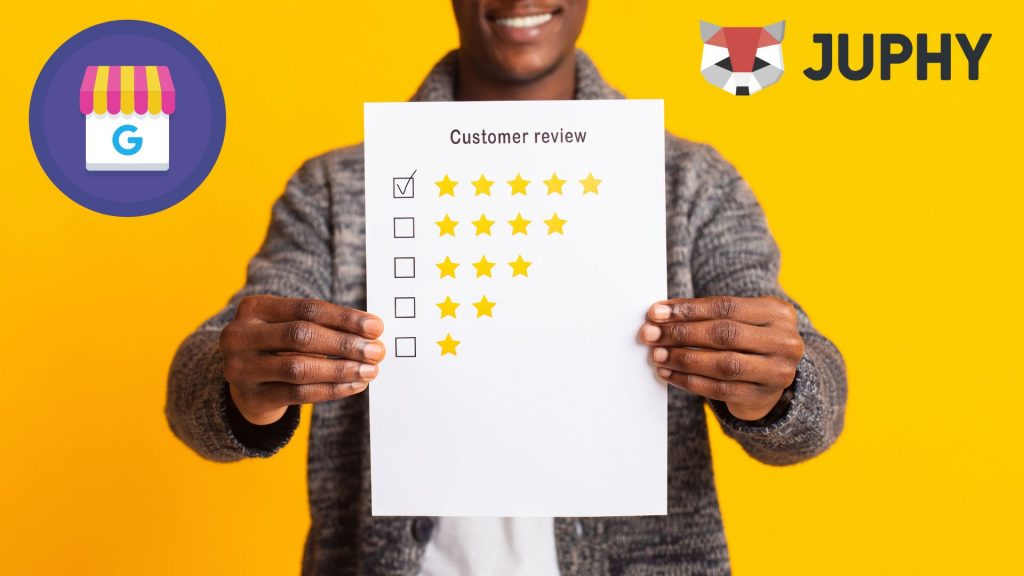 You can integrate your Google My Business account with Juphy to monitor and manage your reviews in the most efficient way. Click here to start your 7-day free trial.
Juphy also provides canned responses that enable the management of your customer services by increasing their satisfaction levels. Having many social platforms and responding to every message and feedback requires hard work. The canned responses feature answers frequently asked questions and provides an earlier resolution process.

Team collaboration assigns tickets and regulates tasks for your team members while ensuring effective communication. It also helps you in team collaboration by leaving customer notes. In addition, Juphy's performance reports provide analytics in all areas, allowing you to refine your strategies and improve your customer service.
Finally, Juphy's automation feature helps prioritize all incoming messages and notifications by categorizing and managing them. It reduces response time by organizing your messages and information based on content, urgency, and tone. Since the effectiveness of your social media customer service directly impacts the customer experience, fast and reliable customer service tools help you deliver a better one.
Create Your
Social Inbox Now
Manage all social media customer support inquiries in a unified inbox.
Related Article – How to Ask for Reviews from Your Customers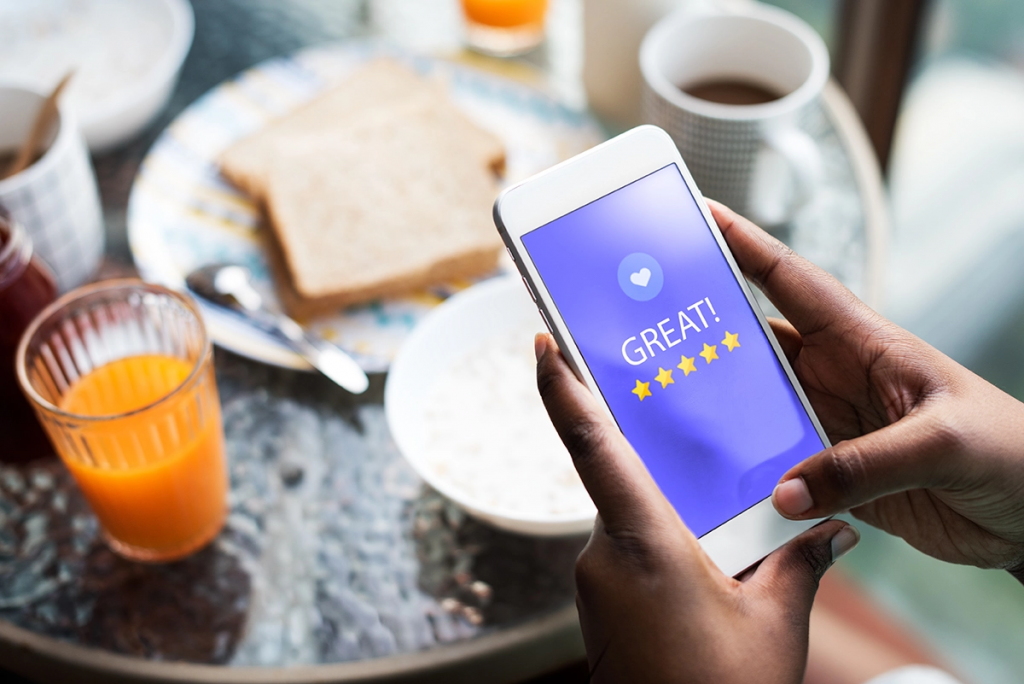 Asking for customer reviews is now easy with Juphy. Listed are surefire ways of asking customers to review products and services. Read More!