A specter is haunting the World – the specter of uncertainty. With all that's going on around the globe, many people are having a hard time planning ahead. In business, retained customers help you see into the future like a fortune teller's crystal ball. They give you hints about the next month's earnings, annual growth potential, and what your prospective customers can be interested in. If utilized correctly, social media can boost your customer retention rates more than any other medium.
Create Your
Social Inbox Now
Manage all social media customer support inquiries in a unified inbox.
What Is Customer Retention?
In short, customer retention is having repeat customers, maybe loyal ones, or even brand advocates. While customer loyalty has degrees, customer retention has rates. You can measure it easily if you have the following numbers: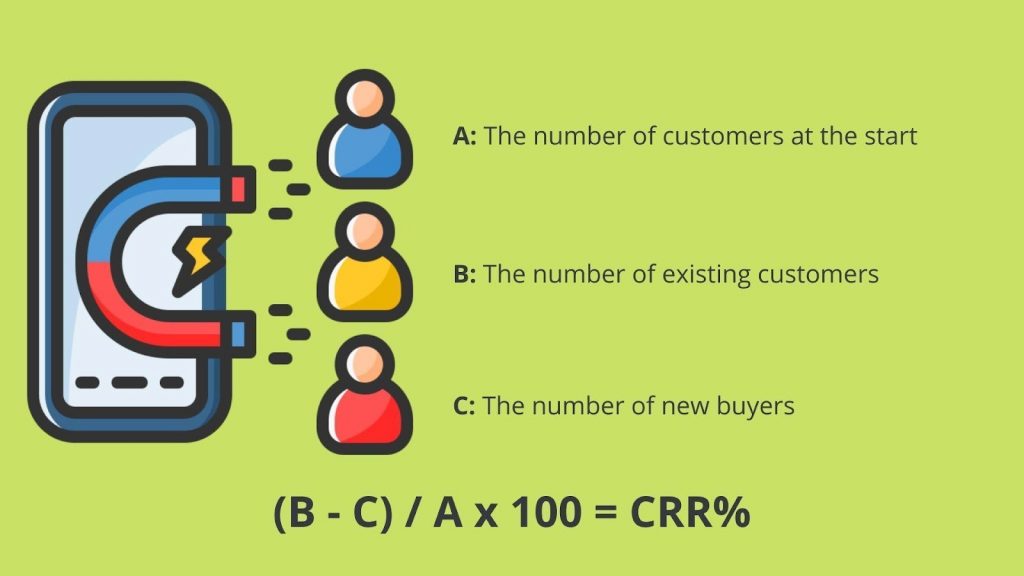 Calculating the rate is easy. The important part is understanding the reasons behind these numbers. If you find out why customers leave your business, then you'll have a better chance of retaining them, thus ensuring a more steady income and less waste in acquisition.
What Is a Good Customer Retention Rate?
100%, plain and simple. But realistically speaking, the closer it is to 100%, the better. Although the average of this ratio highly depends on the type of the industry, a 15% customer retention rate can be considered unfavorable. If 85 people out of 100 shopped from you at least once and switched to another brand for their next buying experience, you probably need to shift from your customer retention strategy (if you have any) and make some improvements in weaker areas.
You will likely lose some customers. Everyone does. But if you can keep them happy with your products, prices, and customer services, and furthermore stay ahead of the competition, then the churn rates will be lower.
What Is a Customer Retention Strategy and Why Is It Important?
The main concern of any customer retention strategy is based on "the next time". Because loyalty comes much later than repeat shopping. That's why many brands ask their customers about the quality of their latest shopping experience or offer discount coupons that can be used in the next purchase.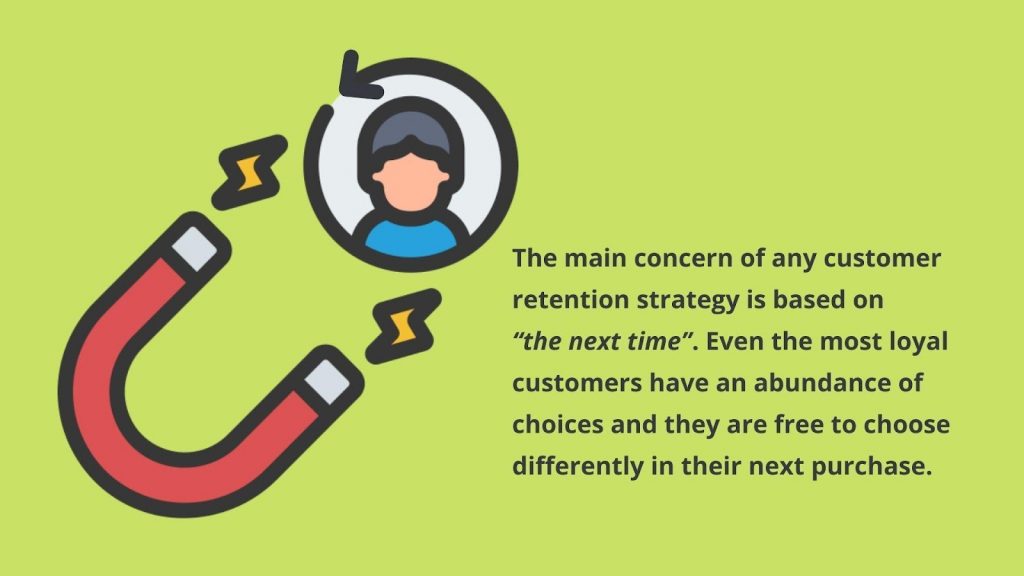 As some customer retention examples, the coupons can help your customers plan their next purchase, and surveys let them address their concerns. Even when you lose a customer, you can ask them why they are leaving, and your reaction to their response can stop them on their tracks. But they are usually one-sided communications. Either a well-planned loyalty program or creating different occasions for dialogue can turn the experience into a relationship.
A social media oriented customer retention strategy, on the other hand, offers more than that. Social retention is based on real dialogue and understanding.
Role of Social Media in Improving Customer Retention
Regardless of what you are selling, your customers are probably spending time on one social media platform or the other. Being there, reminding yourself from time to time, engaging with people, solving their problems, and being aware of the talk around your brand and your rivals help you improve customer retention as a reliable provider, given that you have desirable products with competitive prices.
As part of many customer retention strategies, you can utilize social media channels for;
User Engagement
Asking your followers how they liked your latest commercial, responding with emojis to customer comments, mentioning their accounts for special offers, or creating polls, surveys, tests, etc. can all be considered in the domain of user engagement. User engagement builds relationships and creates a sociable persona for your brand. Engaged customers are more likely to purchase from your brand just because they remember you better. Positive engagement is obviously most preferable, but providing exceptional customer support in a negative situation can pay off even better.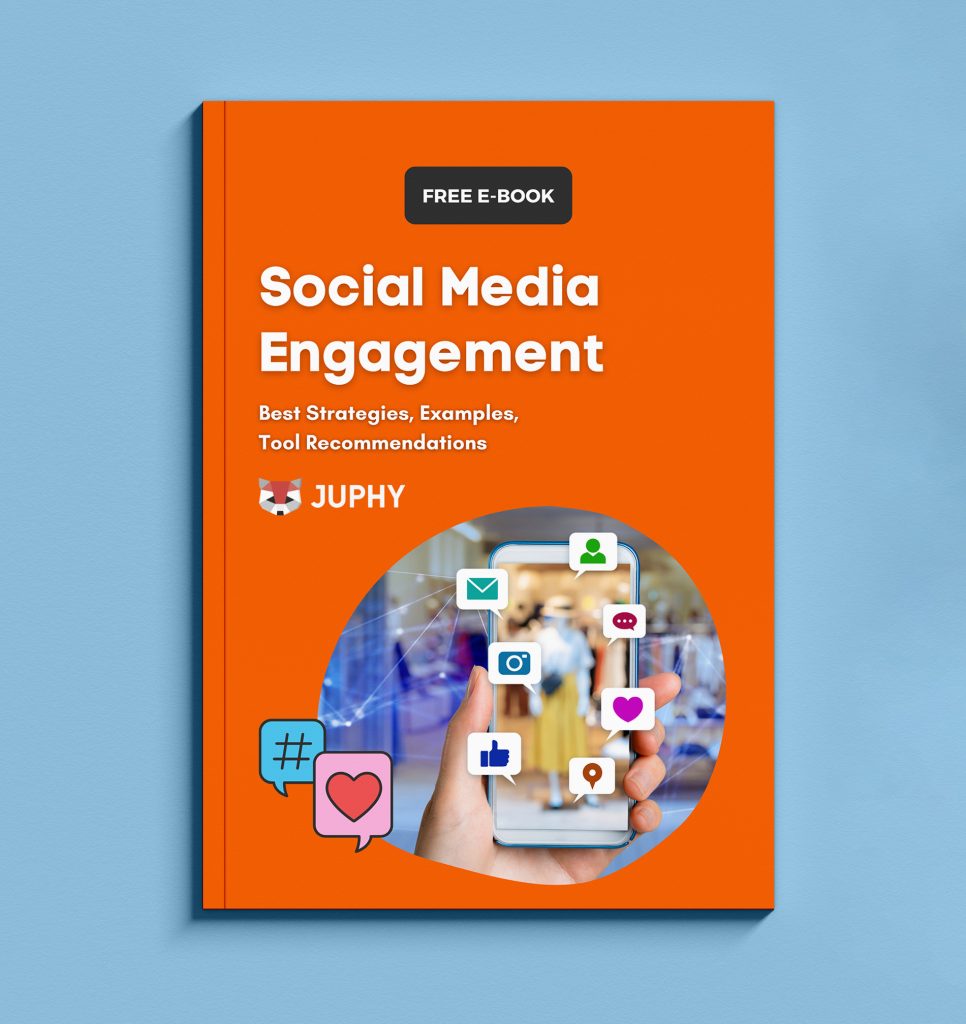 Managing social media engagement, especially Facebook engagements, is challenging. This guide will provide you with all the tips & tricks you need. Download it for free now!
Social Media Customer Service
Customer service is steering from traditional channels to social media day by day. Brands carry out their daily communications on social media platforms because these are the places where customers and prospects spend time. So why should customer service be different? First of all, providing customer service on social media makes your brand more approachable and visible. But more importantly, how you approach your customers can help you amplify your trustworthiness – which is a crucial consideration point when making buying decisions. Addressing pain points and solving problems masterfully in a public environment helps build rapport.
Social Listening
Most of the social listening takes place on Twitter because it is text-based. Tracking certain keywords provide you with information on customer opinions, complaints, needs, interests, and trends. The stuff you can track can be about your brand, your competitors, or the industry in general.
Most importantly, social listening can help you plan ahead. Knowing about what people say about your brand, competitors, and industry-related subjects can lead to precautions, innovations, and collaborations.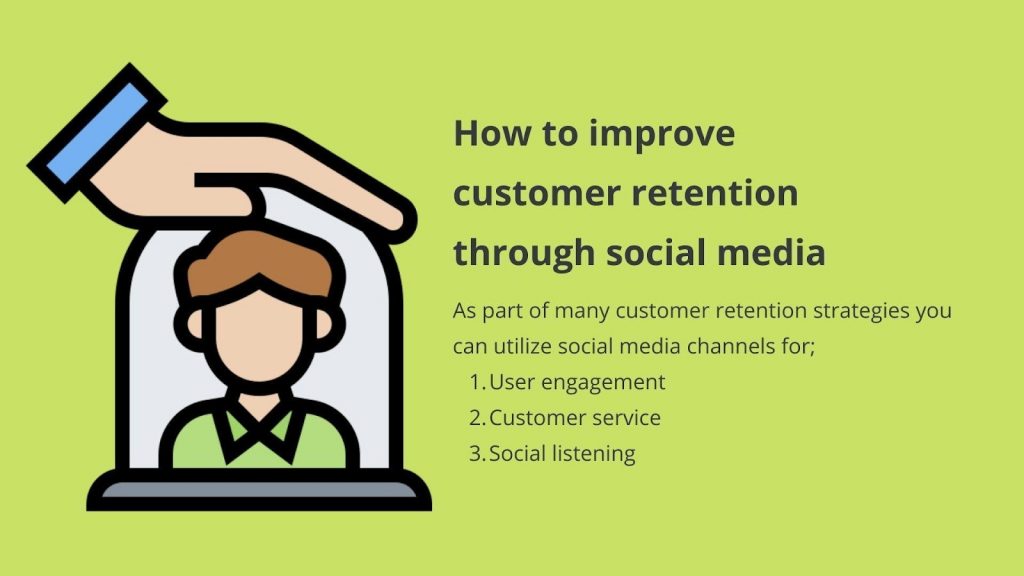 Both for user engagement and customer service, time is of the essence. Failing to respond properly and on time can result in frustration and eventually churn. Even the most loyal customers have an abundance of choices and are free to choose differently the next time. In order to be there, you can make use of a tool like Juphy, an advanced multichannel help desk software that incorporates features to help you boost customer retention.
How Juphy's Social Media Customer Service Features Help You Boost Customer Retention
Juphy fulfills all three of your needs for improved customer retention. It receives all kinds of user engagement from your selected social media accounts in real-time and improves your response time significantly. Both for providing social customer service and engaging with users through comments, mentions, direct messages, and reviews, Juphy helps you turn dialogues into relationships.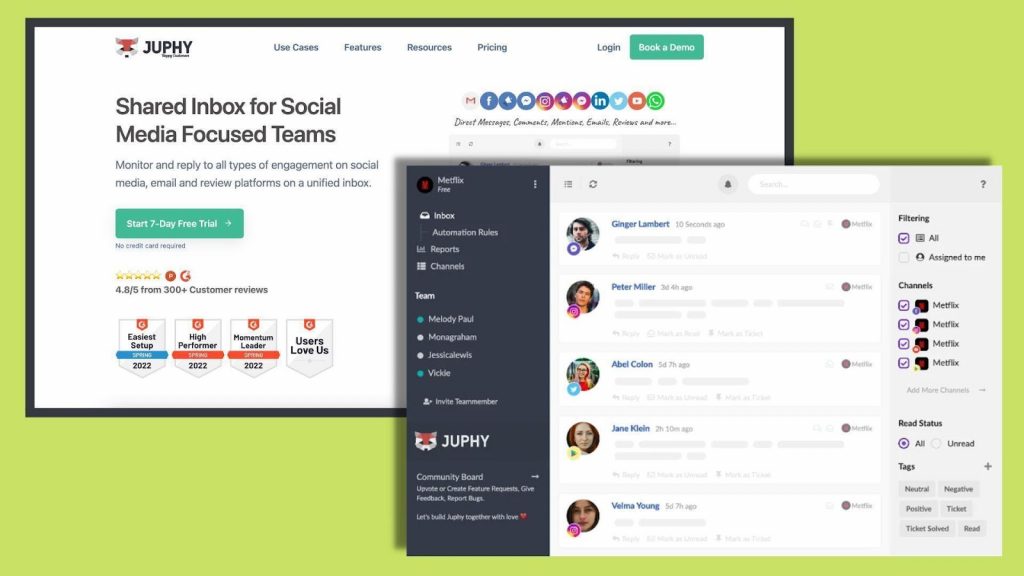 Furthermore, Juphy offers social listening features such as real-time monitoring, keyword listening on Twitter, comment tracking, and monitoring Facebook ad comments. Even when people are not directly speaking to you through social media with mentions, you can find relevant information that can shape your next decision.

Just S.
Founder, Small Business
"The user interface is really clean and intuitive. It supports all of the important social platforms. The ticketing system is really well organized and it is easy to assign tasks and tickets. Good number of reports. Love the agency features which are well thought out and simple to use. The single omni-channel dashboard for everything is beginning to be very beneficial to our systems. Getting setup is a snap."

The engagements will be classified according to keyword and sentiment, which will enable you to prioritize and assign more effectively.
You can book a demo or start your 7-Day Free Trial now and take a glimpse into a future of success with soaring customer retention rates.
Create Your
Social Inbox Now
Manage all social media customer support inquiries in a unified inbox.
Related Article – Email Marketing vs. Social Media Marketing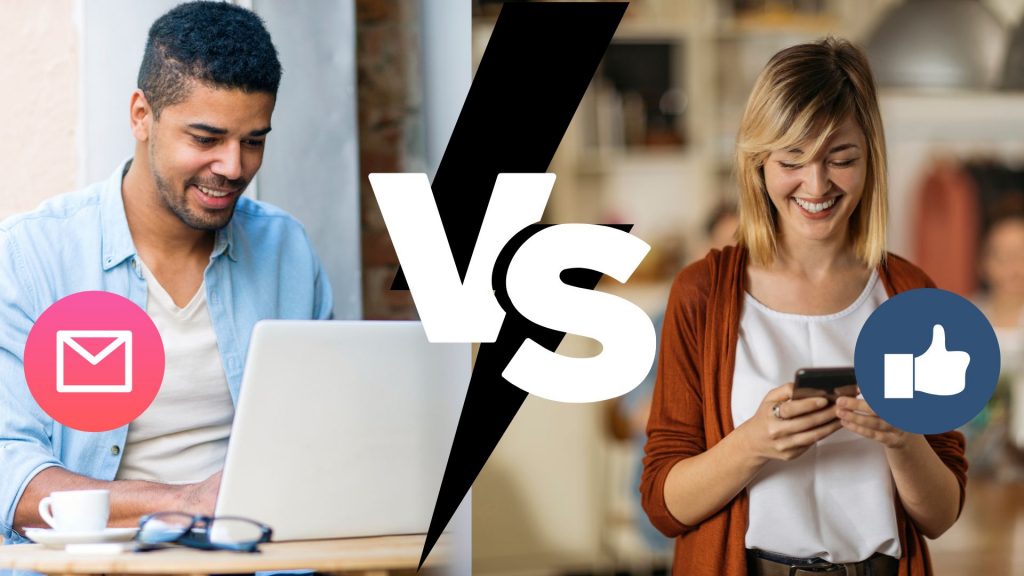 Social media & email marketing; both are top marketing strategies for today's digital world, but which is better for your brand? Learn now!