To stay successful in today's business landscape, it's imperative to focus on the needs of your current and future customers. Ignoring their needs could result in missed opportunities and lost business down the line. Keeping your customers satisfied can significantly impact your business's success. Happy customers are more likely to return to your business, refer it to others, and ultimately drive up your sales and revenue.
CRM (Customer Relationship Management) technology enables businesses to collect, store, and analyze customer data to improve their interactions and experiences. More importantly, it can create a customer-first culture within your business.
A customer-first culture means that every employee in your business is focused on creating a positive customer experience. This culture is achieved by aligning your business goals with the needs and expectations of your customers.
In this article, we'll explore how CRM technology can help create a customer-first business culture. We're going to talk about what CRM is and explain the most notable benefits of this highly useful (if used right) technological novelty.
Without further ado, here's the deal.
Create Your
Social Inbox Now
Manage all social media customer support inquiries in a unified inbox.
What Is CRM Technology?
CRM technology is a broad term describing software tools and marketing strategies allowing you to manage your company's customer relationships and interactions. By providing businesses with real-time customer data, this solution empowers companies to make informed decisions that enhance customer satisfaction. With this data, businesses can personalize their interactions with customers, improve their support services, and tailor their marketing strategies to suit each customer's unique needs better.
As your brand and business get bigger and establish connections with more customers, there inevitably emerges a need for a larger team of customer representatives. So, instead of hiring hundreds of new workers and renting huge offices, CRM enables you to delegate some of the easier, more menial tasks to AI.
Some of these tasks are automatic email responses, news updates, and messages that get sent automatically to customers after they've completed a purchase through your website, for example.
But this is not where the utility of a CRM ends.
When used and planned out properly, CRM can also help you build advanced marketing strategies, as well as maintain relationships with already-existing customers at a high level. Here is how Salesforce explains CRM technology:
3 Types of CRM Software Systems
There are three main types of CRM software you need to know about—operational, analytical, and collaborative. Each type is designed to serve a different purpose and provide different benefits. So let's describe them in more detail.
1. Operational CRM
Operational CRM is the most common type of CRM software used by businesses. This software focuses on streamlining customer-facing business processes, such as sales, marketing, and customer service.
Operational CRM allows businesses to store customer data in a centralized database, which can be accessed by employees across different departments. This database also provides real-time information on customer interactions and helps businesses make informed decisions.
Operational CRM software features include lead management, sales forecasting, and customer support ticket tracking.
2. Analytical CRM
Analytical CRM software is designed to analyze customer data and provide insights that can help businesses make informed decisions. This software gathers data from multiple sources, including customer interactions, social media, and website visits, to help businesses understand their customer's behavior, preferences, and needs.
Analytical CRM software provides businesses with data visualization tools to help them make sense of complex data sets. Some of the features of analytical CRM software include customer segmentation, customer lifetime value analysis, and predictive analytics.
3. Collaborative CRM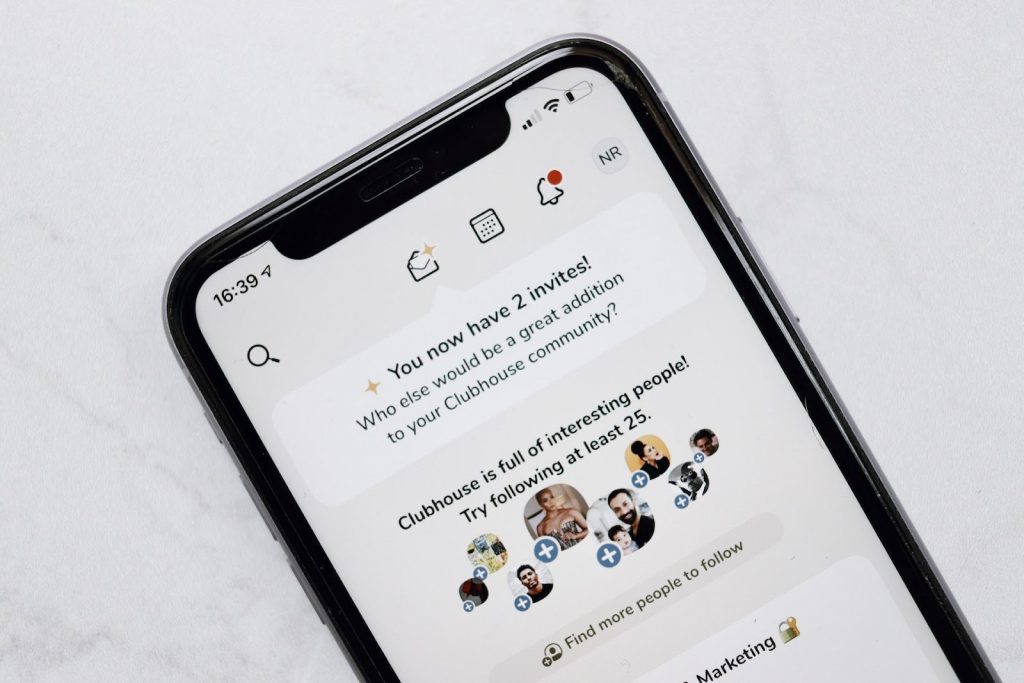 Collaborative CRM software focuses on improving communication and collaboration between businesses and their customers. This software provides various helpful tools for engaging with their customers across multiple channels, such as email, social media, and live chat in real-time. By using these features, businesses can easily communicate with their customers, provide assistance, and address concerns promptly.
Collaborative CRM software also enables businesses to gather customer feedback and use it to improve their products or services. Some of the features of collaborative CRM software include email marketing, social media monitoring, and customer feedback management.
Creating a seamless customer experience is a matter of always being on top of the seemingly endless stream of information. A well-thought-out collaborative CRM effort can save you a lot of money and help you build long-lasting relationships with existing customers. Not to mention that it does wonders for attracting new people to your brand.
Benefits of CRM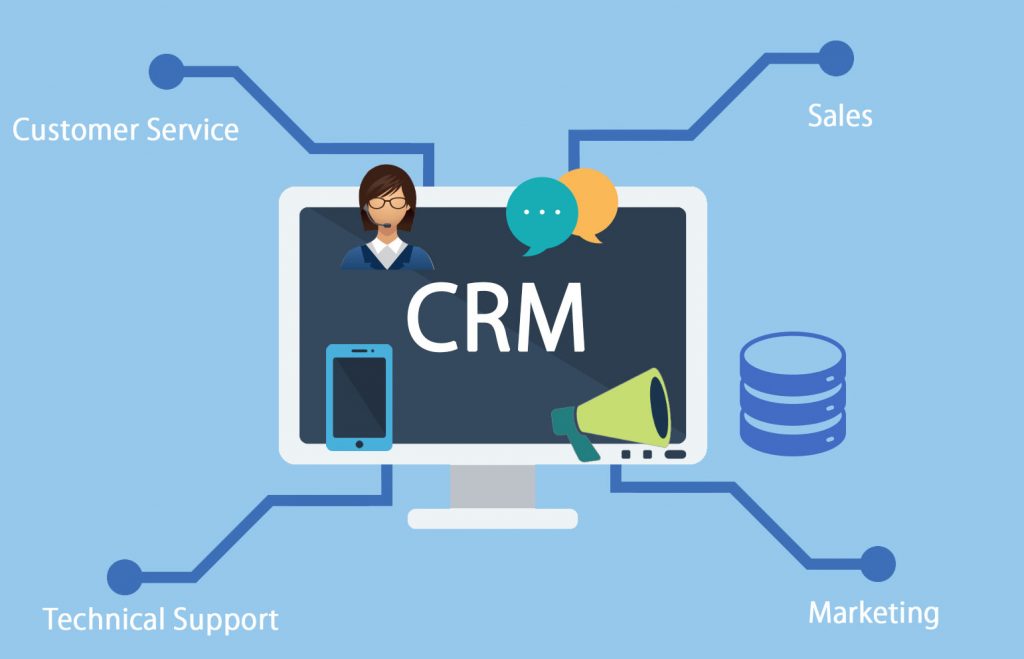 It will take some time to see the effects of CRM on your business. More often than not, when a company adopts a CRM strategy, it takes months for it to take effect and start bringing in some palpable results.
For this reason, it's always a good idea to combine your CRM-based marketing and customer-relations efforts with promoting and perfecting the other parts of your business, especially when it comes to its online part.
Improving the visual parts of user experience and interaction design would certainly be a worthwhile long-term investment that would beautifully complement your CRM strategy.
If you have the patience to wait for the results to start coming in, you'll soon see the following benefits of using CRM technology.
Competitive Edge
Having the option to hire fewer employees and still have fantastic and fully-operational customer service partially based on AI and CRM is a major asset for any business.
Even if you don't like the idea of using CRM that much (although it's the technology of the future and it's getting more and more user-friendly), chances are, your competitors already are.
Gaining a competitive advantage over other companies in your field means having to meet them at the apex when it comes to using new technologies in the process.
The way you treat your existing customers can have a major impact on how successfully you'll be able to attract new ones.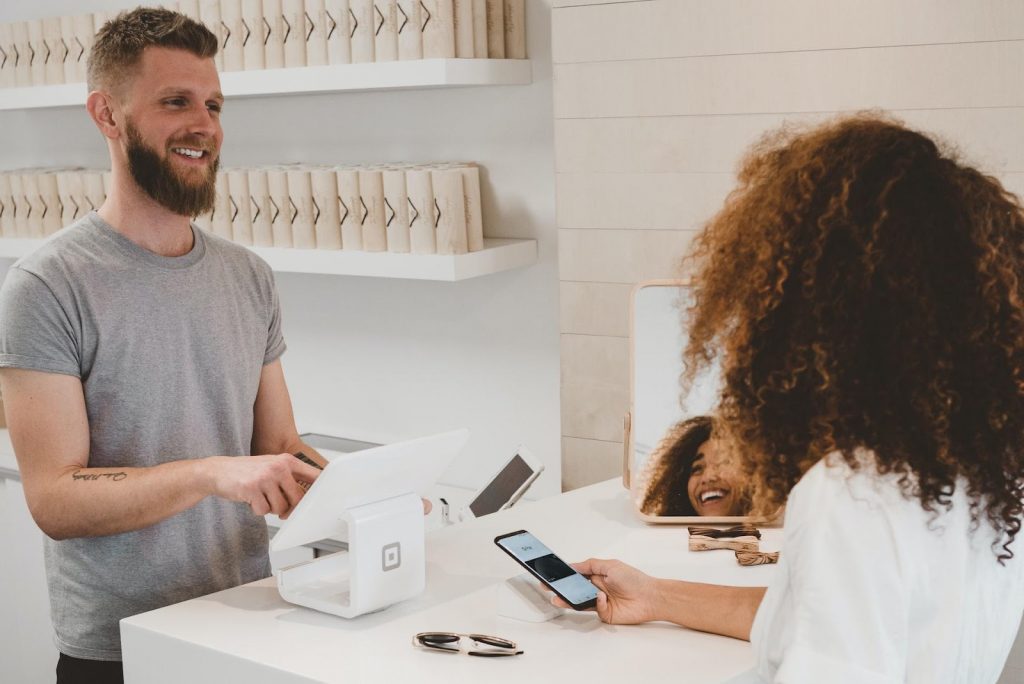 With its ability to create customized marketing campaigns, CRM represents a major asset in building strong relationships with the folks who have already bought your products or services.
This inevitably sends a message to your potential buyers, who will, no doubt, know how to appreciate the fact that you already have a loyal audience of satisfied customers.
Not to mention that a fair share of the sales of any given company belongs to the customers who are buying for the second, third, or umpteenth time.
If given the right reason and incentive, most customers will switch suppliers and brands at the drop of a hat—that's the rough reality of running a business and developing a brand.
To keep your customers, you have to show them that you care and that you're willing to invest time and effort in keeping them with you. Anything less than that, and you risk losing your well-paying customers to a competitor.
With CRM as a part of your long-term business strategy, you can rest assured that you will have a solid platform of communication with your existing customers, which is the most basic prerequisite for keeping them.
Communication and showing interest are key in ensuring your customers are on the lookout for your next release and the updates on your existing products.
Customer Satisfaction
Getting emails and updates tailored to their taste is certainly a prospect that no customer is going to say 'no' to.
CRM gives you all the tools you need to make highly-personalized emails your customers will love.
Also, whenever something goes awry with the product you sell, the excellent customer support that CRM gets you can make a difference between losing a customer and keeping them for years to come.
Admin Reduction
Hiring a salesperson to represent your company is a great way to expand your influence and find new clients.
That said, if that person is given a massive workload that includes a lot of unnecessary paperwork and troubleshooting, their efficiency will inevitably go down.
For this reason, you might want to consider including AI to eliminate some of the stressful and more mundane parts of communicating with clients and other prospects. It can be a great way to lift a world of worry off your salespeople's shoulders.
Conclusion
All in all, cultivating a customer-first business culture is a matter of finding the best solutions for reaching out and communicating with your customers. Automated 'Thank you for your purchase!' messages, follow-ups on your customers' queries, and updates with personalized content are all fantastic ways to build a strong relationship with your clients.
Right now, CRM technology seems to be the best way to achieve that.
Whether it's doing the heavy computational lifting when it comes to calculating the success of your previous marketing campaign or sending automated emails to your faithful customers—CRM's got your back.
FAQ
1. What is CRM technology?
CRM technology is a software tool businesses use to manage customer interactions. It allows businesses to collect and store customer data, automate various tasks, and streamline communication to improve customer satisfaction.
2. What are the benefits of using CRM technology?
The benefits of using CRM technology include:

Improved customer satisfaction
Increased customer retention
More effective marketing campaigns
Increased revenue
3. What are the different types of CRM?
There are three main types of CRM:

Operational CRM
Analytical CRM
Collaborative CRM
4. How does CRM technology help create a customer-first culture?
CRM technology offers businesses a real-time customer data solution that can help drive informed decisions and improve customer satisfaction. With this data, businesses can personalize interactions with their customers, enhance their support services, and tailor their marketing strategies to better align with each customer's unique needs.
5. Can you integrate CRM with your company's social media?
Yes, you can.

Special CRM software tools that help you organize your company's social media pages and posts can be quite useful for communicating with your customers.

Create Your
Social Inbox Now
Manage all social media customer support inquiries in a unified inbox.
Related Article – Social CRM Guide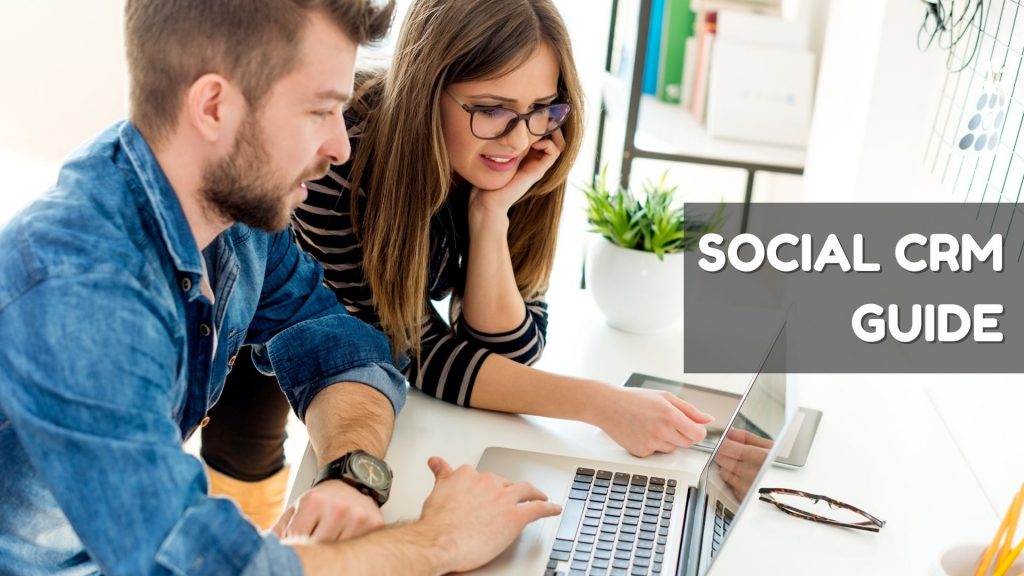 Social media combined with excellent CRM makes a powerful social CRM strategy for today's brand. We've spotlighted the steps to build one. Read more now!