Everyone is talking about it, but what is a social CRM strategy?
Social media has become an integral part of our everyday lives, such that it has become a necessary tool for interaction and communications of all kinds between businesses and consumers.
70% of businesses in a survey agree that they rely on social media for engaging with customers, while 80% of consumers expect that companies should interact with them on social media.
This data makes it quite clear that social media is useful in growing an impactful relationship with your customer. What does this mean for you?
It's simple. You need an excellent Customer Relationship Management (CRM) strategy in place to help you leverage the power of improved customer satisfaction and accelerate your brand on social platforms.
That's why in this article, we'll be sharing powerful tips and tools to help you build and improve your social CRM strategy in the quickest way possible.
Create Your
Social Inbox Now
Manage all social media customer support inquiries in a unified inbox.
What Is Social CRM?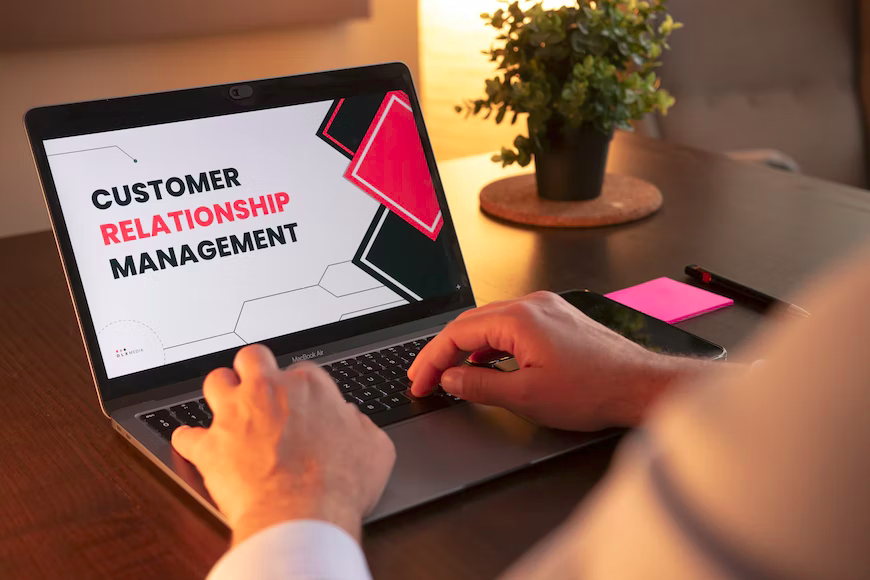 Social CRM is the process that helps you make your brand easily accessible, informed about your customers and proactively engage with them to improve their overall satisfaction.
Social CRM leverages key techniques like social media mining, social media advertising, and social listening to keep up with the rapidly evolving digital world of social networking.
It requires you to plug your social media channels into your existing CRM system so that every team member has access to every record of interaction with existing customers or potential customers, including those that happened on your social media.
This integration of socials and CRM helps employees who manage customer relationships to improve the possibilities of generating leads, closing sales, and building better-personalized relationships with customers, leading to increased business revenue over time.
What Is an Example of a Social CRM?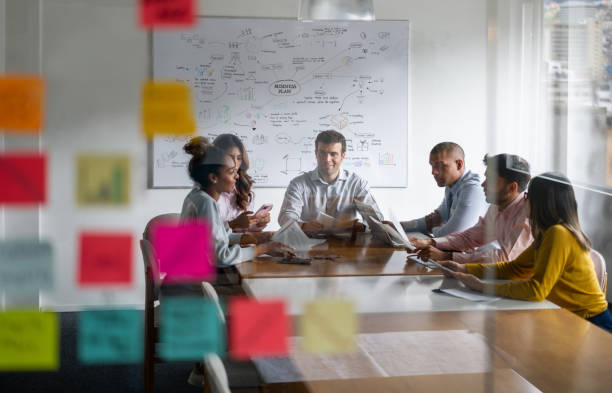 Social CRM enables companies to collect customer data, interact with customers, and establish loyalty with them.
Let's check out one example of a functional Social CRM in work:
For instance, a customer leaves a poor review of your product as a casual Tweet on Twitter. Social media monitoring, which is part of a typical social CRM strategy, can help you quickly identify the negative feedback and reach out to the customer to provide a solution or placation for their problem.
This way, you're able to appease the customer and provide a more satisfactory service, which may change their perception of your brand and rebuild their confidence in you. It also positions you online as a brand that cares about your customers and their experiences.
What Are the Benefits of Social CRM?
Social CRM has a ton of benefits for your business. With so many people connected to the internet daily, the potential that social media provides companies looking to connect with their customers is vast.
These are the benefits that follow an awesome social CRM strategy:
You can deliver exceptional customer support to your customers on the social platforms they already use.
Enables you to engage better with customers and potential customers in real-time, deepening your relationship and building trust.
Improves customer satisfaction because you can quickly resolve queries and complaints through social media monitoring.
You get quick access to customers who are voluntary brand advocates or assist other customers in need online so you can reward them or offer them juicy discounts for their efforts and loyalty.
It helps you build better exposure on the social platforms where your customers already spend most of their time.
It improves your team's productivity and collaboration. It also reduces time spent on repetitive tasks, helping them attend to work that matters and meet marketing goals faster. 
6 Tips & Tricks for Building a Successful Social CRM strategy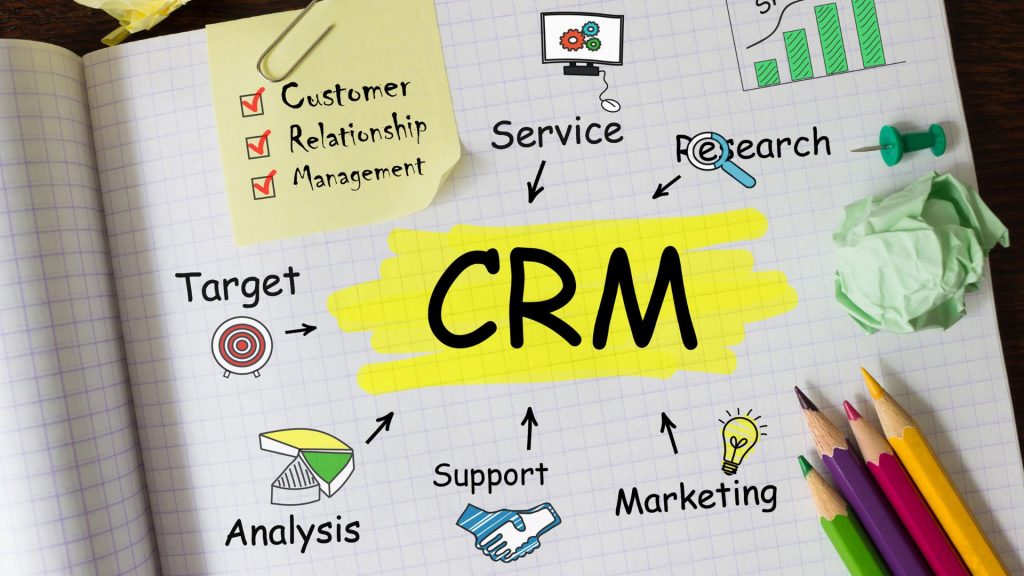 By combining social media and CRM, you're already creating a super solid foundation for increasing brand revenue and meeting many marketing goals. However, to make the most of these two forces and guarantee success, you must ensure that your social CRM strategy is on target.
Here are six essential tips for building a successful social CRM strategy:
1. Invest in the Best Social and CRM Tools
The backbone of a successful social CRM strategy is working with the right tools. A social media analytics tool that houses an array of relevant social media management features, paired with the right CRM tool, is what you need.  
Why?
The combination of these tools helps your team stay engaged on the social media platforms that are relevant to you and your customers and gives them access to essential customer data that helps enhance customer relationships.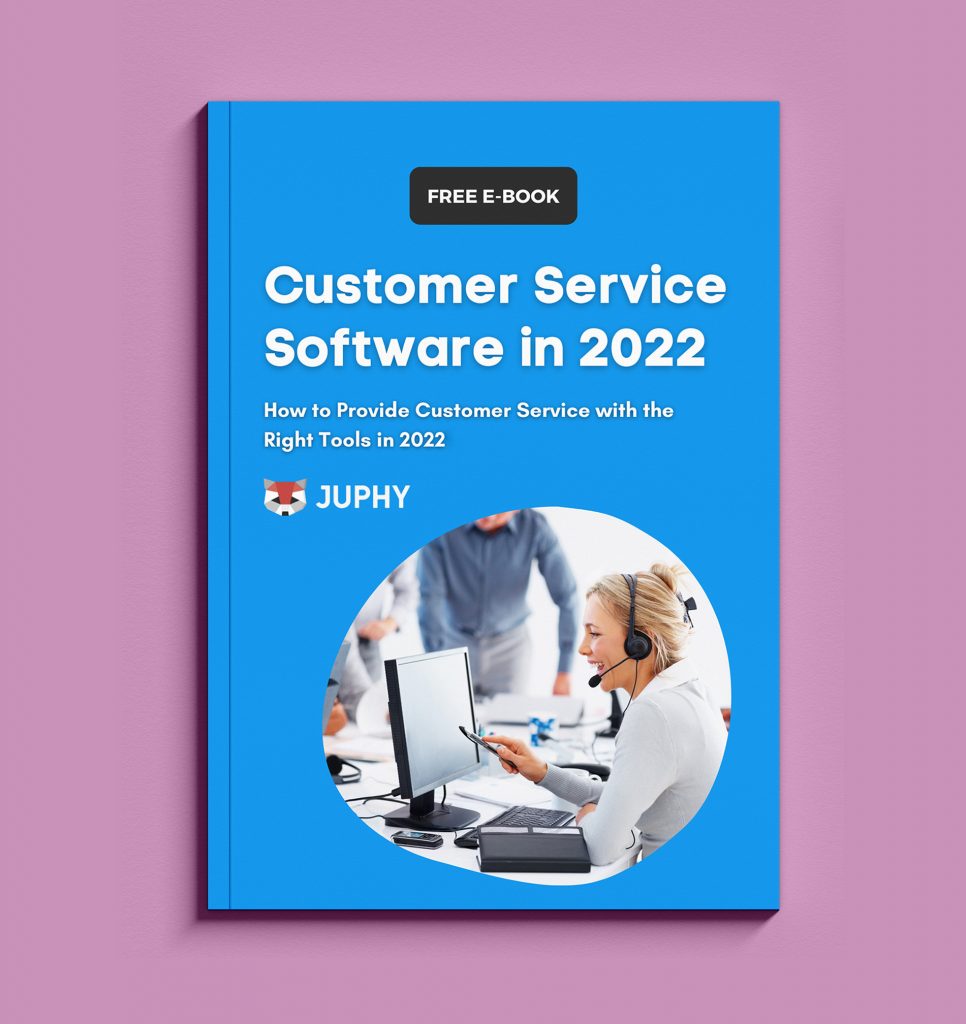 There are many different types of customer service software out there. Finding the right one can be hard, but we're here to help. Download our free ebook now!
Your social management tool must be easily integrable with your existing CRM tool. Even better, you can get a tool that comprises both social management features and CRM features for better productivity.
These tools help you monitor conversations and interactions about your brand, as well as create reports and collect data on past customer purchases or inquiries to help your team follow up on potential leads and close sales quickly and easily.
2. Direct Your Focus to Relevant Social Networks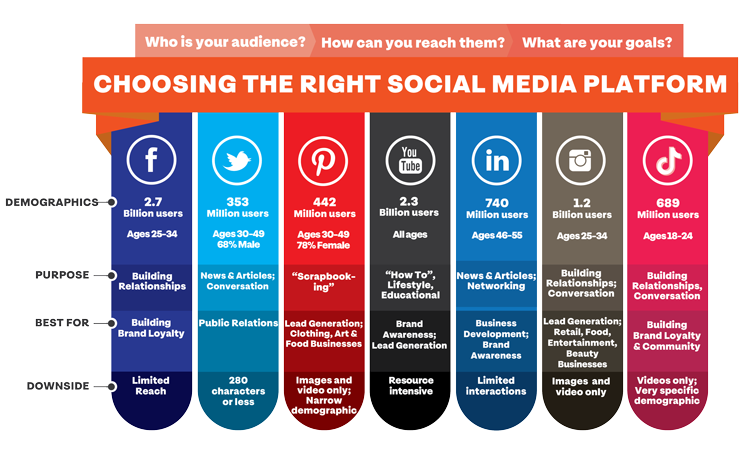 Every type of business has a relevant social network where your customers and potential customers abound. So, don't waste your time and resources focused on the wrong social network. 
For example, if you sell eco-friendly clothing for children, it'll likely be pointless channeling all your marketing efforts towards LinkedIn. Platforms like Instagram or Pinterest are a better social network to showcase eye-catching pictures of the outfits to customers who are probably more interested in doing some online shopping.
Similarly, it's also essential to keep up with the migratory trends and shifts that happen on social media. Is there a new social media platform on the block that all your customers seem to gravitate towards?
Then you may also need to set up shop there so you can retain your customers wherever they may be. 
3. Keep an Eye on Interactions and Engagements
A key part of your social CRM is to keep track of what's going on with your brand, your competition, and your industry in the online space. With the help of social monitoring tools, stay up-to-date with interactions and engagements such as comments, reviews, mentions, tweets, etc., directed towards your brand. 
Respond quickly to customers who have directed their feedback, questions, and comments at you or even just mentioned your brand in passing. Provide helpful answers to customers who need more information about what your business does.
Also, find out what customers are saying about your competition so that you can remain competitive and updated. Active engagement like this not only pushes your brand forward but it's also a good way to create loyal brand ambassadors, generate potential leads, and increase sales.
4. Monitor Your Social Analytics and Take Action as Needed
Social CRM tools provide relevant data you can monitor to make informed decisions about a customer or your brand. Identify customers that are about to churn from your data reports and take active steps to bring them back from your data reports.
Look out for customers that only need a little push to make a purchase and provide the right incentives to help them make the purchase decision. Also, reach out to already existing customers with recommendations based on their purchase history, or give them new product options to choose from.
Leverage all the necessary data resources to turn customers to repeat customers or enhance customer conversion.
5. Build a Proactive Social Media-Customer Service Team
Your social media management team is your first responder team regarding social CRM. 93% of consumers say an excellent customer experience is enough to convince them to make a repeat purchase. 
Knowing how effective customer service can be, skimping on your team can be detrimental to your business. Equip them with the right tools and materials they'll need to provide the best customer service experience to new and existing customers.
They should proactively and cohesively attend to customers to create a good impression on them to keep them coming back.
6. Help Customers Know How They Can Reach You 
You must remember that social CRM is only a part of a whole and larger CRM strategy. This means you should not restrict your customer relationship management to only social media.
Some types of customer challenges or queries may not be easily solvable on social media channels.
Your team may need to hop on calls with different clients or move to email for better communication. Always provide alternative communication platforms for direct support and let them know when they can expect a reply.
If social media is your primary customer assistance method, ensure that this information is visible there.
Top Social CRM Tool in the Market — Juphy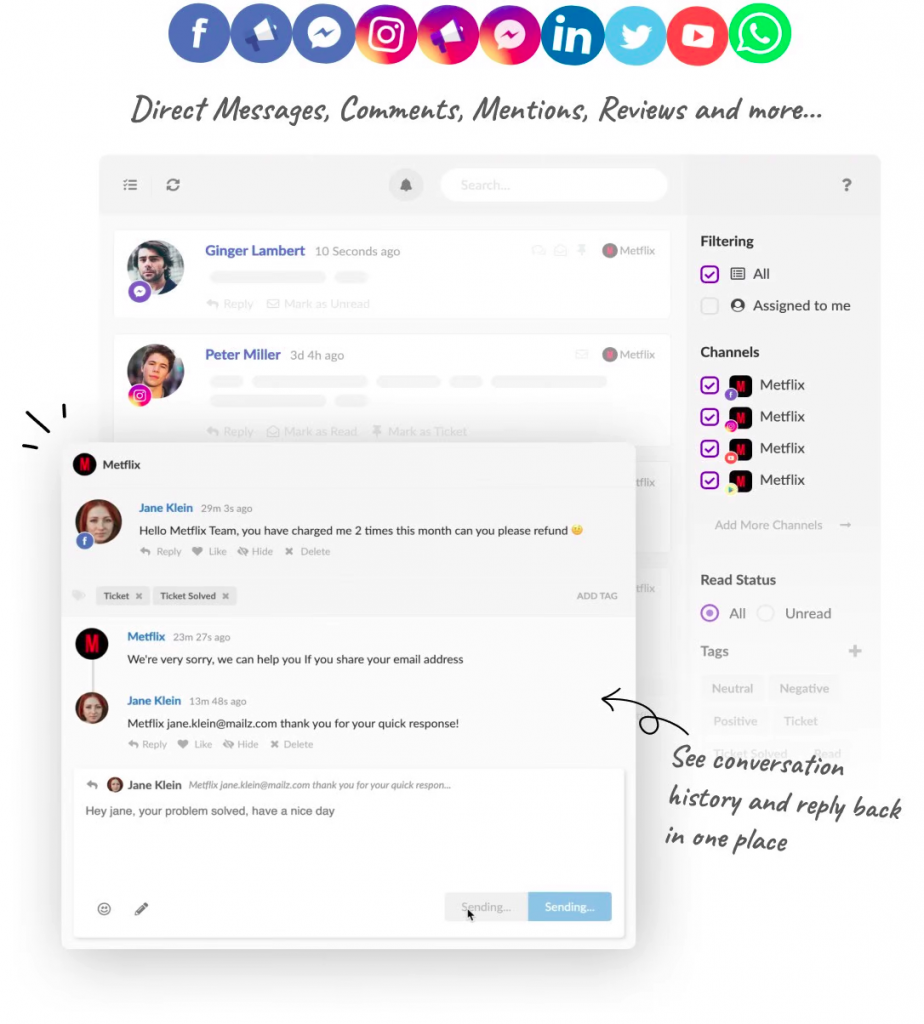 As we've already highlighted, social CRM tools are essential for a successful social CRM strategy. That's why you need a tool like Juphy to help you make the best of your strategy using all the top social CRM features it offers.
See how Juphy's social CRM features benefit your business:
Enhanced team collaboration
Juphy helps you enhance your social management-cum-customer support team's collaborativeness. The tool allows employees to log in to a collaborative workspace enabling them to work in sync on customer inquiries in real-time. They never have to miss any vital customer information again!
No need to log into all your social media accounts individually again. With Juphy's single sign-in, your team can access all your social media accounts from one unified dashboard. Keep up with mentions, DMs, comments, and so much more easily without going back on forth on different platforms. You can even reply to and hide comments right from Juphy.
Insightful performance reports
Want to know how well your team is smashing customer requests and queries? Juphy provides insightful reports on your team's performance. It also highlights areas where your social media KPIs are doing well or need improvement in relation to customer satisfaction, so you can provide a better experience for customers. 
Accurate keyword monitoring
Keep up with industry trends, competitors, and relevant brand interactions when you set up keyword monitoring on Juphy. You get real-time notifications and alerts whenever there's a buzz around specific keywords that you have set on Juphy, so you can react and respond quickly.
Help your team improve response time with the canned responses feature on Juphy. If there are frequently asked questions your team responds to daily, saving and using a canned response will eliminate the need to type the same response to different clients repeatedly. Simply select and send your saved response, and have your satisfied customer on their way in no time!

Oscar Hugo P
Founder & CEO / Small Business
"Juphy lets you add your social media and email accounts to a unified inbox to answer users comments, direct messages and messages really fast. It also let's you add you team members. UI is easy to understand and use. And the support team is very responsive."

Deliver Excellent Social CRM Today
With all the social CRM benefits you stand to gain, why delay equipping your team with the tools they need to optimize your brand's growth online? Take charge of your brand's social CRM to ensure an improved customer experience at every customer interaction. Try Juphy for free to get started.
Related Article – Social Media CRM and 5 Great Social Media CRM Tools