Social media is not just valuable for marketing and business operations; 68% of your customers also expect that you have an active social media presence, as it serves as a point of mutual communication. This is why most businesses use multiple social media channels to engage with the various categories of their target market online.
Of course, this sounds reasonable, but there's a challenge.
With the drastic increase in the number of consumers that want to be served online, social media engagement has become tasking and time-consuming. Thankfully, digital innovation has provided a solution — a social inbox.
Running a business in today's world requires new and innovative ways of doing old things — including social media engagement management. A social inbox solves all your social media engagement crises like a piece of cake. Amazing, right?
Find out all about it in this article as you keep reading.
Create Your
Social Inbox Now
Manage all social media customer support inquiries in a unified inbox.
What Is a Social Inbox?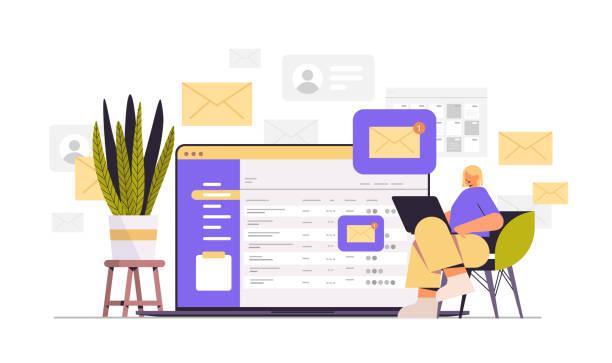 A social inbox is an all-in-one or unified inbox where you can find all your social media conversations and interactions. It integrates multiple social media platforms into a single dashboard, such that once you sign into the social inbox, you have access to all your social media accounts from the platform.
From this single dashboard, you can monitor and manage all your social media conversations, no matter which social media platform they're coming from. You no longer have to log into different social media accounts to stay updated on what's going on on your pages.
A single sign-in is all that's required. Once you're in, you get to engage with all the replies, comments, mentions, inquiries, reviews, and messages from your fans and followers via the dashboard. If you need to share sensitive information, you can also reply privately via the social inbox tool.
Is that cool, or what!
Today's customer is looking for efficiency and fast communication when it comes to customer support requests and inquiries. With a social inbox, you can provide faster real-time responses to clients, cut down time spent monitoring social media accounts, and still manage to keep your engagement rates up.
What Is Social Media Engagement Management?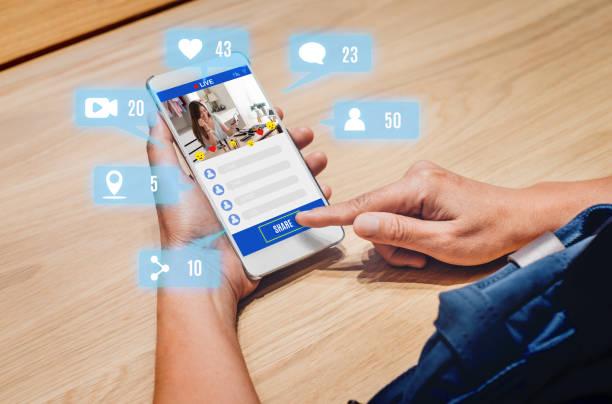 Social media engagement management simply means handling all your social media engagement and social media accounts quickly and efficiently to create a positive air about your brand and build a profitable relationship with customers online.
Efficiently managing your social media engagement keeps your customers satisfied and pleased with your business. It portrays the brand as one that cares about its customers and their needs. It also helps attract new and potential customers based on your social media activity.
Staying engaged on social media requires consistency, time, and patience. Social media engagement management tools can come to your rescue in times like this. You can check out 5 of our favorite social media engagement management tools here if you need help with managing your social media interactions successfully.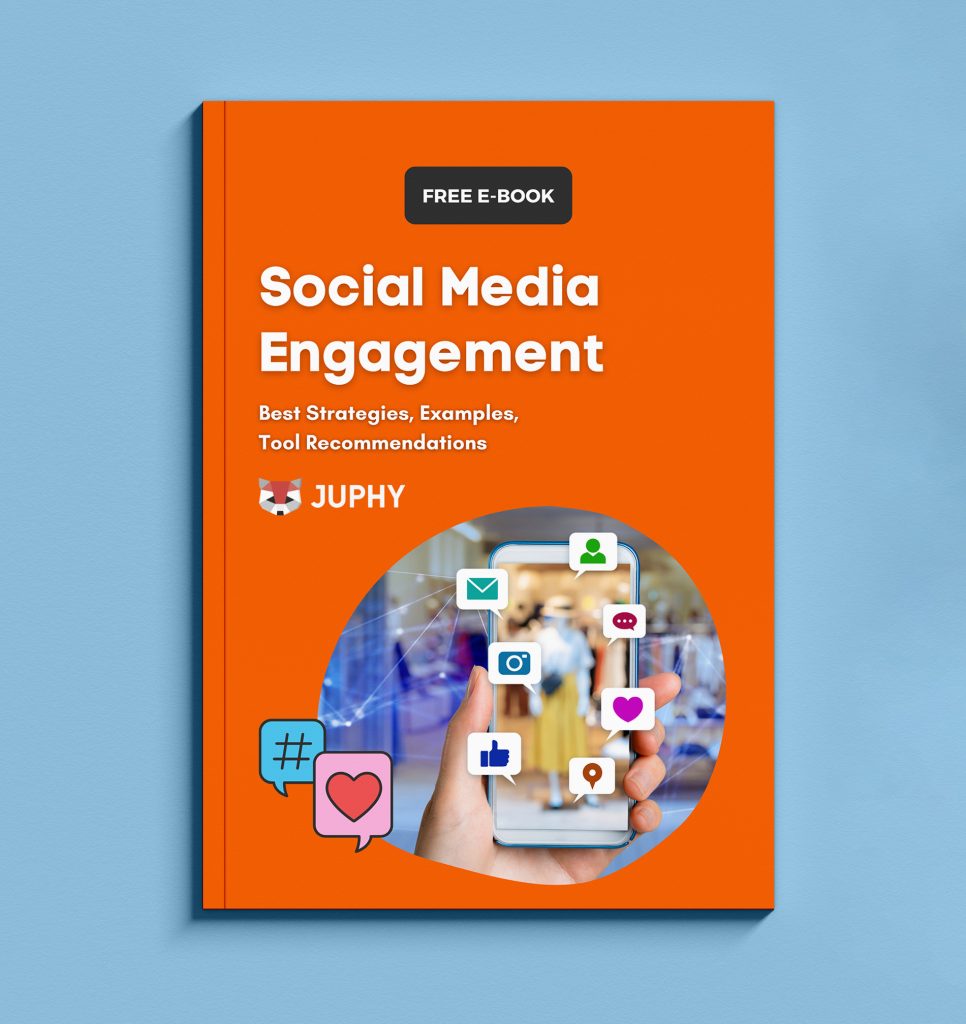 Social media moderation goes in hand with managing your social media engagement. This guide will provide you with all the tips & tricks you need. Download it for free now!
Why Your Business Needs a Social Inbox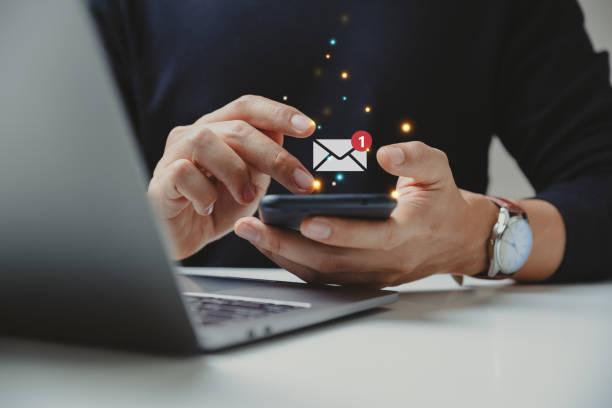 As we already established, a social inbox is a useful social media engagement tool for businesses. But if you need a bit of convincing, the following reasons will help explain the benefits your business stands to gain.
It Helps Provide a Personal, Human Connection
Chatbots can be helpful tools for social media customer support teams, but the truth is, nobody would choose to talk to a chatbot over a human when they're experiencing some difficulty.
Customers want to talk to real people because they can help solve their problems. They prefer personalized human interaction because humans can better understand their needs and provide the appropriate solutions.
With a social inbox, you can ensure that all your customers are attended to by your support team as quickly as possible. Real-time notifications from the tool ensure that no conversation, comment, complaint, review, or query on any of your social channels goes unnoticed or unattended.
You'll be able to engage with them directly and show them your brand cares about their challenges.
It Generates Valuable Information and Insight
If you want to know how your customers feel about your business, products, or services, listen to what they say about you on social media. Customers today enjoy the benefit of using social media as an amplifier for their complaints or opinions about issues, including brands and services.
With a social inbox, you can engage in conversations about your brand on social media to find out customers' true views about you. By learning what they like or don't like about your company, you can generate valuable insight to help you make informed decisions.
This information is also essential in helping you make changes for the better, so you can improve customer satisfaction and build a brand that they love.
It Helps Boost Brand Awareness and Familiarity
Consistent social media engagement with the help of a social inbox will eventually lead to improved brand awareness and visibility online. So, if you're struggling with having your customers find you on social platforms, you might want to get even more active.
It's also worth noting that constant engagement also helps your customers get a feel of your brand's personality, depending on how you engage with them on the platforms. They see your brand as cold and unfeeling if you engage with a strict and formal, monotone tone of voice.
Customers love brands that relate to them with a human-like approach. So, ditch scripted replies and stiff responses as you make the most of your social inbox.
It Enables You to Take Proactive Crisis-Prevention Steps
Some social inbox tools provide features like social listening or keyword monitoring. These features are set up to keep track of certain keywords or phrases about your brand that you have set. So, whenever these keywords pop up anywhere on the internet, you get notified.
The benefit of this is that you have your ear on the ground regarding discussions about your brand so that you can quickly and subtly de-escalate any public crises that may be looming from such conversations. It only takes one poor review or post to destroy years of hard work you've put in to build your brand.
With notifications coming into your social inbox, you know what customers are saying at all times. Then you can take proactive steps to appease customers or perform preventive public relations to reduce any damage to your online reputation.
It Provides a Better Tool for Enhanced Team Collaboration
A social inbox helps your team streamline conversations and requests from multiple customers so every team member is kept in the loop with unified information. This way, whoever is working with a customer can follow up on conversations from their previous requests to make better choices and decisions, providing them with a satisfactory experience.
Team members can also assign conversations to each other based on priority and collaborate on inquiries in real-time, eliminating delays in responses and leaving customers unattended for too long.
Juphy: The Top Social Inbox That Drives Social Media Engagement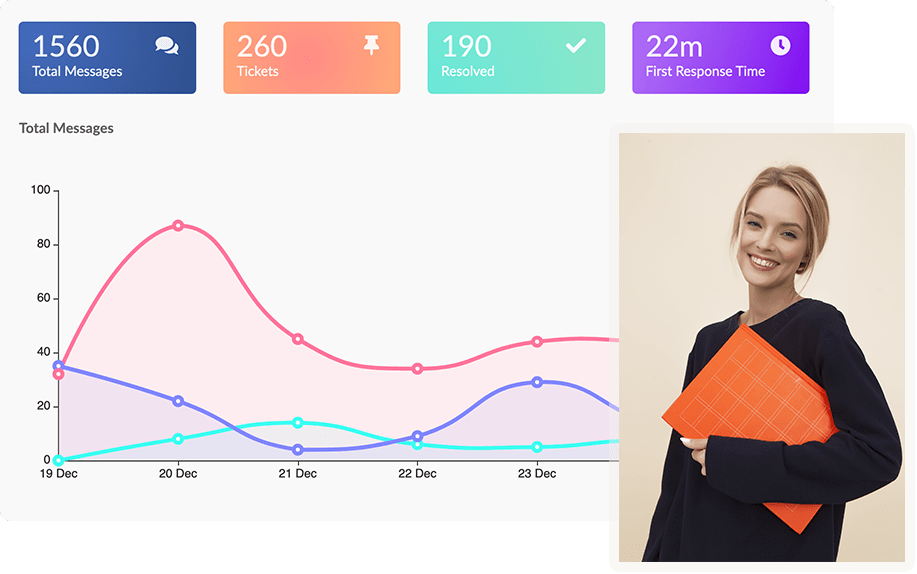 If you've ever wanted to enjoy the engagement and relationship that top, famous brands have with their customers, then you're ready to try Juphy. Juphy is a social inbox that provides versatile social media support features, saves time, and helps you boost your engagement rates quickly.
The tool's features allow you to directly reply to posts, comments, and mentions from its unified inbox. It also provides real-time notifications, so you're instantly notified of interaction on any of your social media accounts.

David Hooper
Production Expert
"Juphy has been great for my connection with customers and social media followers as it allows me to put everything in a single "inbox" and easily reply via multiple channels at the same time. Customer service and communication have been great and it's something that I use daily. I highly recommend it for anybody doing social media or in need of a good customer service option."
✓ Product Hunt Verified Review
Juphy provides features that help social media management or customer service teams collaborate effectively. Team members can easily assign conversations, search through chats, and filter multiple social media accounts.
Even more, it comes with a Performance Reports feature that shows, in clear detail, how your social media management team is performing. With metrics and statistics like Average Response Time, Sentiments Analysis, and Tickets Resolved, you can see which areas of engagement the team needs to improve for a more effective engagement strategy.
Join the social media engagement train. Get started with Juphy's 7-day free trial now.
Create Your
Social Inbox Now
Manage all social media customer support inquiries in a unified inbox.
Related Article – Social Media Comments: Should You Reply to All of Them?