Any company that wants to be successful has to offer great services, differ from its market rivals, and, most importantly, fully satisfy its customers.
That is a challenge in 2022 and beyond, which is why customer success management is now one of the most decisive factors for both client and company success.
A company succeeds when its customers do. And while that is the main point of building successful strategies, there is a bit more to be discovered.
Customer success management can be your perfect answer here.
Today we'll cover customer success management in detail so you'll know how to implement it in your company.
Create Your
Social Inbox Now
Manage all social media customer support inquiries in a unified inbox.
What Is Customer Success Management?
Customer success management (CSM) is a strategy that helps companies keep their customers satisfied and loyal by providing assistance, adding value, and building strong bonds throughout the customer lifecycle.
Why Is Customer Success Management Important?
#1 Reducing Customer Churn
If your business is currently struggling to retain clients, effective customer success management can be a great solution.
Introducing even a single customer success manager to your team can give you more insights into the client journey, teaching you how to attract new customers and what effective solutions you could introduce to retain existing customers.
While reducing churn is bread and butter for most customer success managers, this benefit speaks for itself.
#2 Improving the Customer Experience
Do you know how love brands are created? They simply exceed customer expectations, delivering bespoke customer experiences on various platforms.
Such brands don't just plan or want to build customer relationships but do it step by step. With a CS strategy in place, this is made possible.
And numbers speak for themselves here.
Statista research shows that 94% of respondents are more likely to purchase again after getting a positive customer service experience, and 78% made purchase decisions based on the quality of customer service.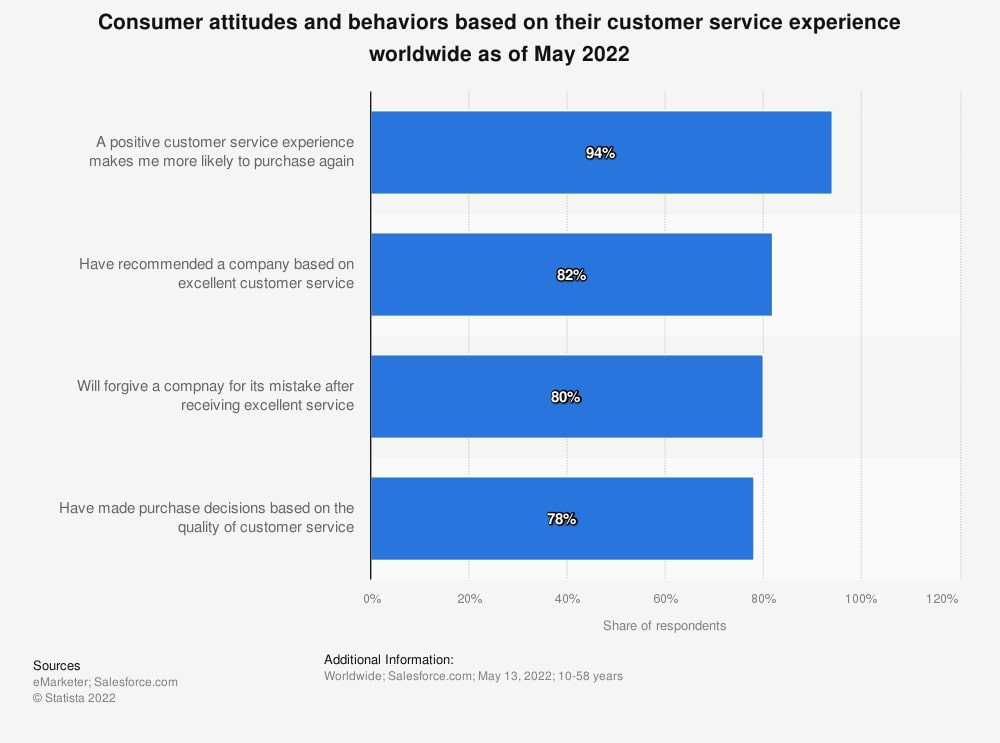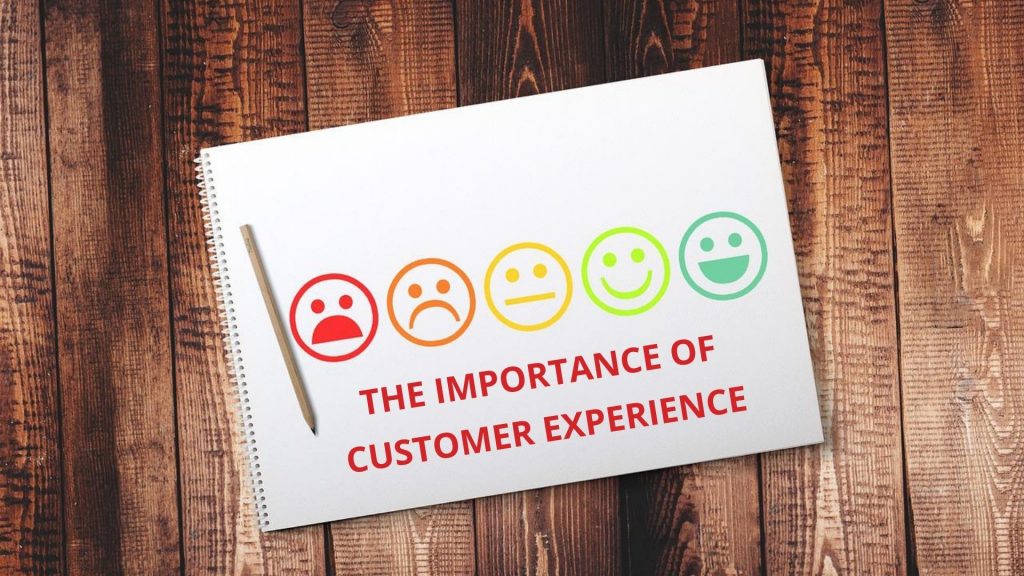 #3 Discovering Customer Needs
Customer success teams work on providing more value and problem-solving solutions for customers coming from various sources. These teams focus on long-term success for both the client and the company, which is only possible by knowing what customers need.
This can only be achieved by close collaboration with various departments within the company, regular check-ins with customers, and analyzing customer feedback for further product engagement.
#4 Strengthening Customer Loyalty
Loyal customers are the new black for any business type and size, and customer retention is one of the most important success factors. The key is to concentrate on personalization and creating a human connection with your customers, which is something that can be achieved with the help of a customer success manager.
The goal is to make sure your customer base feels like they are your friends and that you are their loyal advisor.
#5 Growing Business Revenue
A better customer experience often means more sales and growth in business revenue. Building such a department can help increase your customer lifetime value (CLV) and, consequently, grow the company's top line.
Who Is a Customer Success Manager?
Customer success professionals are the heart of any company that wants to succeed. They are the people who make sure customers are happy and get what they need, staying with them during the entire customer journey.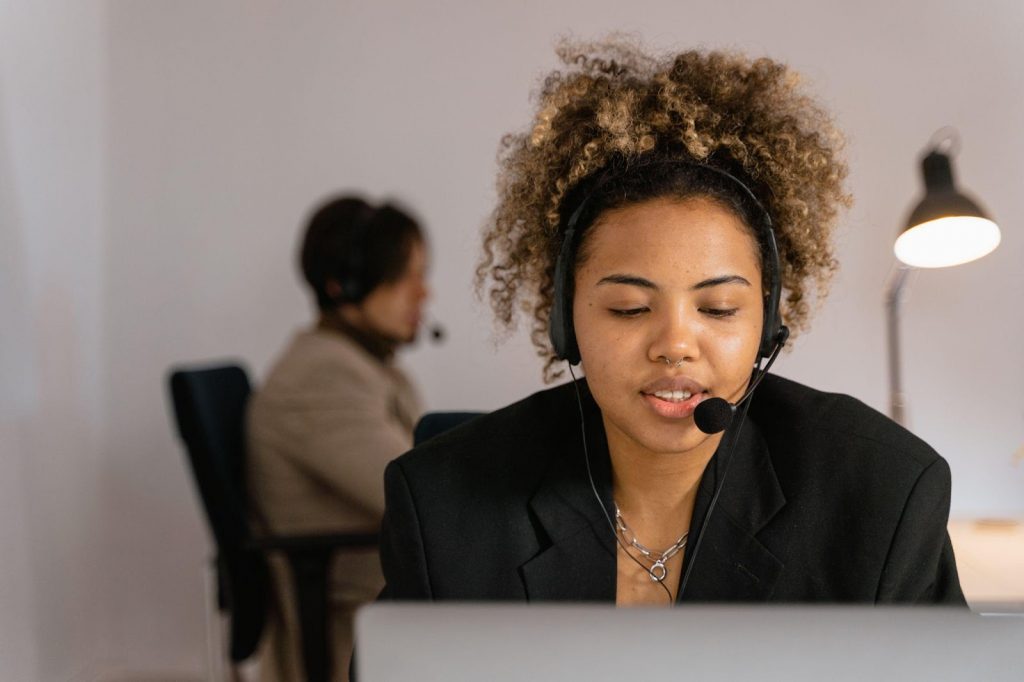 A customer success manager is a problem-solver, an expert in customer relations, a teacher, and a product advisor all in one.
Their main goal is to make a client feel taken care of.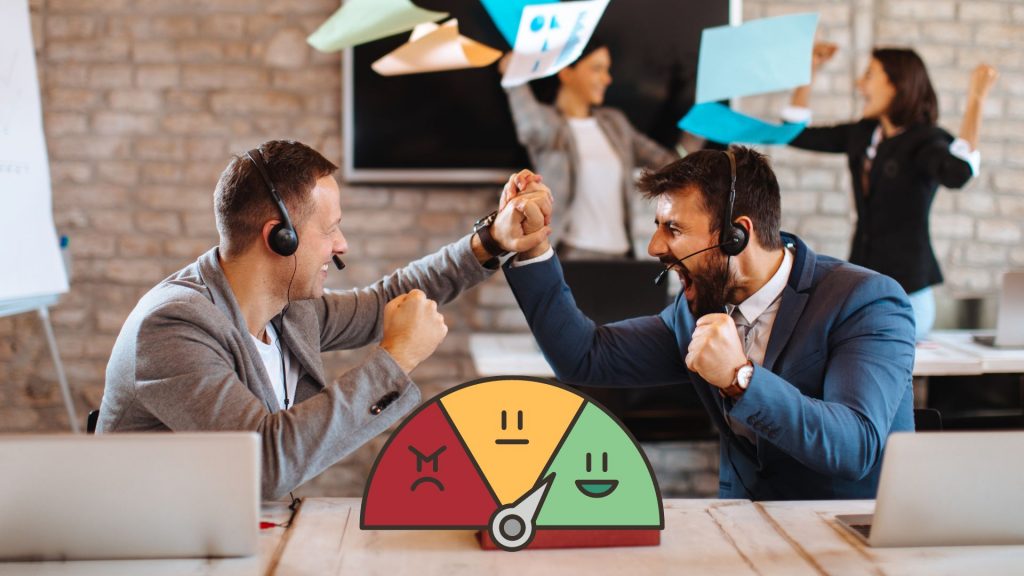 Good Customer Success Manager Skills
Among the ideal customer success role skills, we can identify:
natural ability for solving problems
neutral approach to sales
ability to turn new features into final outcomes for clients
understanding of customer needs
aim to build client relationships
genuine willingness to support customers in achieving the best
prioritization of customer experience and customer satisfaction over cross-sells or upsell opportunities
excellent communication and interpersonal skills
patience
strong work ethic
positive attitude
understanding of marketing and psychology (nice to have)
Customer Success Management: Best Practices
Build a Customer Success Team
Finding the right person for a customer success manager position is not a walk in the park, and you may quickly discover that one person is not enough. Customer success is a team sport, which means you need to have multiple people working together to achieve the desired results.
Once you have a few more customer success managers on your staff, you might start thinking about scaling your team. Customer success team size is often proportional to the number of customers you have.
But as a general rule of thumb, you should always aim to have at least one customer success manager for every 10 customers in B2B and 100 in B2C.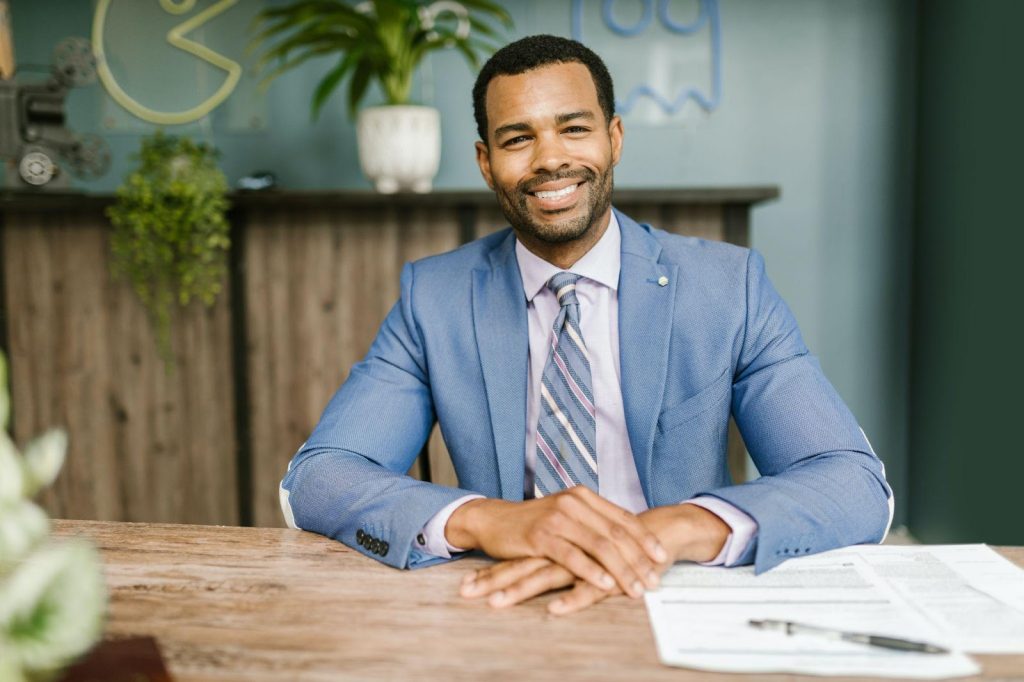 This will ensure that each customer receives the attention they need and that your customer success team can proactively manage client health.
Create a customer success team that is diverse in both skills and personality, working closely with your support team to ensure a spotless customer experience. At some point, once your company grows, you may consider hiring a chief customer officer or a customer success vice president.
Keep Redefining What Customer Success Takes
What you think that customer success means in 2022 might be entirely different a year from now. As the product and market change, so should your definition of customer success.
Make sure you keep up with the latest changes and trends so you can readjust your strategy as and when required.
Successful customer success managers have something in common: they are always learning and adapting.
For one company, customer success might mean helping customers use its product to the fullest potential, while for another, it might focus on customer retention and reducing churn.
It's important to keep an open mind when it comes to customer success and be willing to change your strategy if necessary.
Help Customers Achieve Their Business Goals
Many companies get customer success wrong. Customer success is not about making sure customers are happy themselves per se but about helping them achieve their business goals with the help of your product, services, and value.
To succeed in customer success, you have to concentrate on the outcomes that matter to your customers. They are surely delighted by the features or tools you deliver, but your role is to show each customer how to use them in practice and turn them into a goldmine for their business.
Use Customer Success Software
Businesses that care about customer success should pick a couple of applications to use for better serving their clients and building solid relationships. While there are many tools you can use, here are some of the must-haves:
#1 Customer Success Platform
This tool gives you an overview of your customer health and automates many processes for you. You can start without one, but a customer success platform will become necessary as you scale your customer success team.
Some of the best customer success platforms on the market are CustomerSuccessBox, Gainsight, and Totango.
#2 Customer Segmentation Tool
This type of software is important for understanding different types of customers and building relationships with them. Some groups can be more demanding than others and require different approaches.
Being equipped with these kinds of insights can help you better plan your marketing campaigns and align internal processes in your company.
Some great customer segmentation apps are Segment, Customer.io, and Vero.
#3 Customer Service Software
A vital role in customer success is played by the customer service team. Make sure you have good customer service software that will make it easier for your team to do their job – but most importantly, to build a strong relationship with each client you have.
With Juphy, thousands of companies worldwide improve their customer satisfaction and loyalty with a shared social inbox to streamline all conversations in one place.
Manage all customer communications from a single dashboard, and deliver multi-platform client support seamlessly.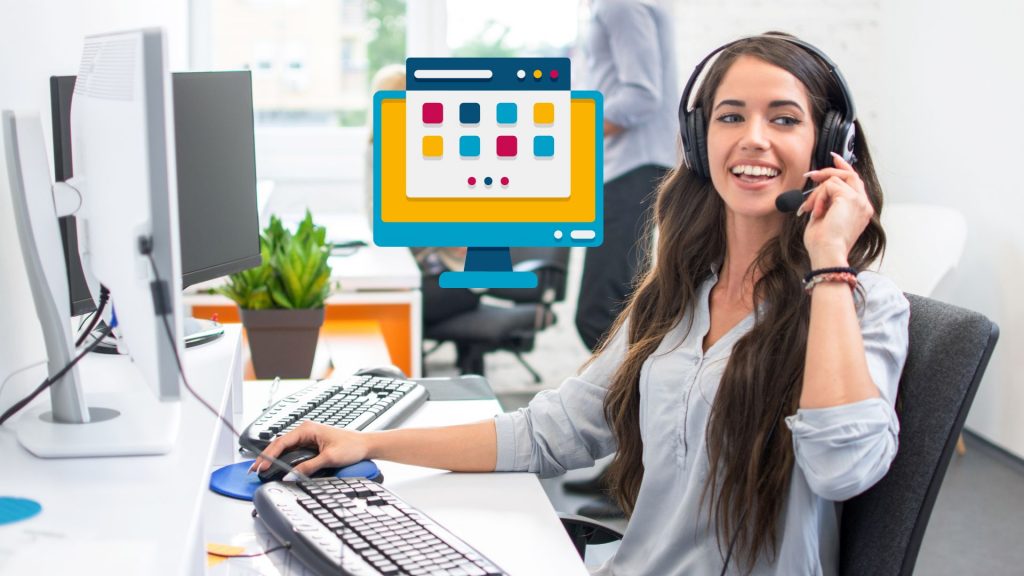 #4 Customer Journey Template
Making an impression starts with the very first touchpoint between you and your audience. You should have a clear understanding of what the customer journey looks like and which are the most important moments during this process.
Even a simple template can help you map it all out and identify areas where customers might need more assistance – from signing up, to onboarding, through purchasing and doing repeat business.
Some of the best templates are provided by Salesforce, Appcues, and Miro.
But for starters, you can even use some basic Canva templates: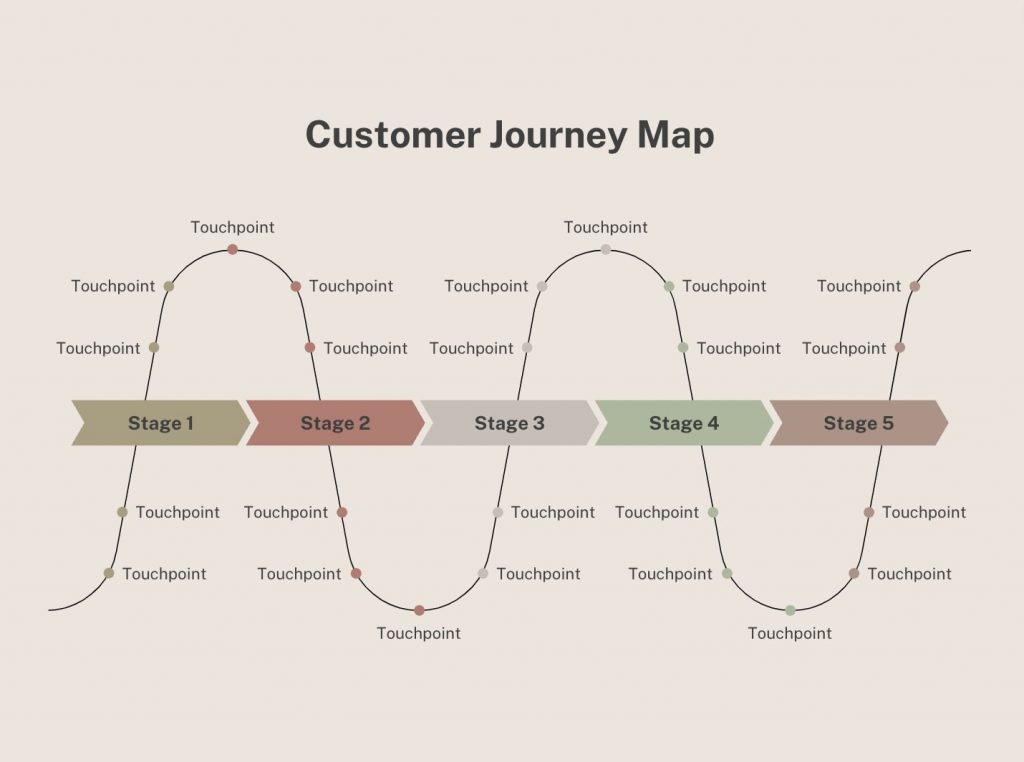 #5 Video Recordings and Heatmaps
Building a client relationship starts with understanding, which is something you can gain with video recordings and heatmaps. These tools will give you valuable insights into how customers interact with your product, their main issues, and where they drop off.
Tools like FullStory, Smartlook, and Hotjar can help you see things from the user's perspective and understand what needs to be done to improve their experience.
#6 CRM
CRM software can give you insights into customer success and automate many processes for you. This kind of software is vital for sales and marketing teams and customer success – the better you support your customers, the easier it will be to cross-sell or upsell to them.
Software like Salesforce, HubSpot, and Zoho can help you manage your customer data and automate processes. Juphy can act as your social CRM software too.
#7 Survey Software
Survey software can help you collect this data quickly and easily without interrupting the customer's journey. Thanks to having insights, you can make more informed decisions about further strategies.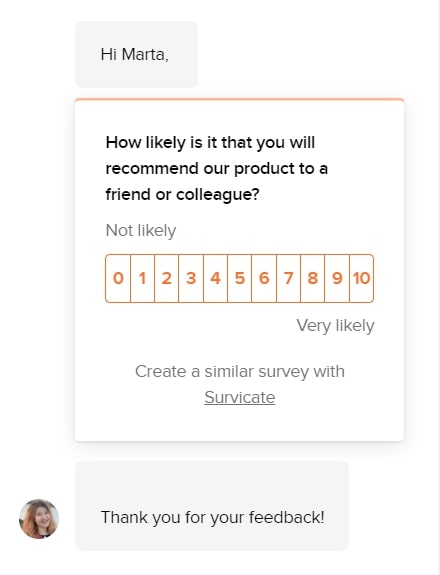 Some of the best survey apps on the market are Typeform, Survicate, and Google Forms.
#8 Knowledge Base Software
Building a knowledge base can help you support your customers better and free up some time for your team. A knowledge base is a collection of information that helps clients find answers to their questions without contacting sales or support.
Examples of software to use here include Helpjuice, Zendesk Guide, and Freshdesk. Notion is also popular for creating repositories.
Create Customer Success Guidelines
You really need to have guidelines in place. However, many businesses stay away from creating such guidelines, as they think it's a lengthy process they have no time for.
In reality, a set of guidelines doesn't have to be long or difficult to follow.

Customer success guidelines should answer the following questions:

Who is responsible for customer success in your company?
What does customer success mean for your business?
What are the main goals of customer success?
What tools and processes do you need in place to achieve those goals?
How do you measure success?
What does it take to build a fully functional relationship with a customer?
Start with even just a page or two of guidelines, and it may turn out to be one of the most important documents in your company.
Run Customer Success Workshops
You can't just send a memo out in your company saying, "hey, let's care about our customers" and hope that people will start following it. Short workshops, on the other hand, are excellent if you want to introduce principles in your company and get everyone on the same wavelength.
Ideally, you should have a different workshop for each department so that everyone understands their role in achieving customer success. It's a team effort, so every single person in your company must know how they can contribute to overall growth.
Evaluate Your Customer Success Program
Have you already implemented some of the customer success principles we have talked about in this article? Great! But don't stop there – it's essential to regularly evaluate your customer success strategy to see what's working and what's not.
Some companies have been in the game for years, yet they are still learning and tweaking their programs.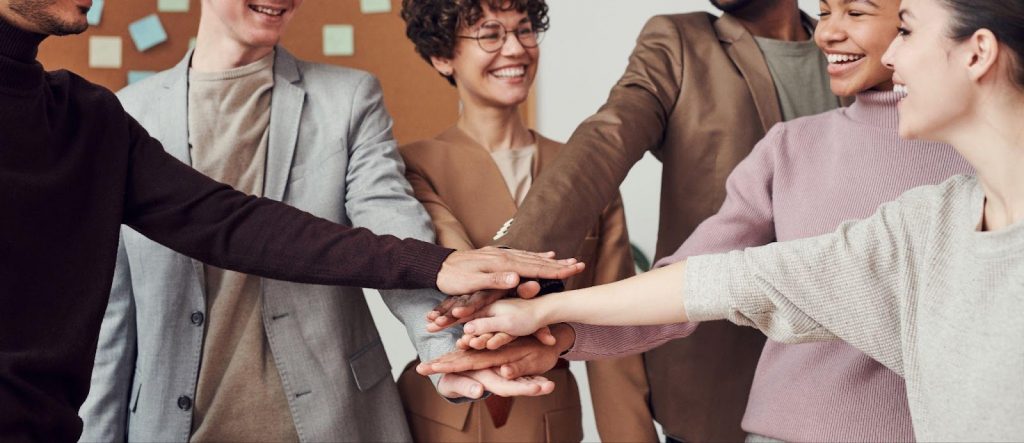 There's no shame in admitting that you need to make changes – after all, customer needs and preferences vary all the time, so your program should change with them.
Ask Customers for Feedback
You can be 100% sure that your customer success growth is on the right track only if you ask customers for feedback. This can be done in many ways, but – no matter which you choose – the key is to actually listen to what your customers are saying and act upon that feedback.
Keep an Eye on Industry Standards
There might be a lot of good practices in your industry if you only knew about them. You can learn from your competitors' successes and failures, and you can also benchmark your customer success tactics against industry standards.
For example, you can verify if your company's sales and marketing teams are working as efficiently as your competitors or what the value of your CLV metric is compared to the industry average.
Verify your Recruitment Practices
In business, you need to have the right people in the right places. This also applies to customer success, and we'll take it a step further by saying that it's particularly important for this department.
Contribute to your company's growth by attracting top talent to work in customer success. There might be some challenges in recruiting experienced professionals as it is a relatively new field, but you may want to look at people who have experience with tech business, sales, or support teams.
The average salary you're offering should also reflect that and should be in line with industry standards.
Customer Success is a Process; Not a One-time Event
Customer success is a continuous journey – the relationship starts when the customer becomes aware of your product and doesn't end even after they've stopped using it. Customer success managers need to think about the entire customer lifecycle and find ways to add value at every stage.
This means creating valuable content, onboarding customers properly, always being available for support, and proactively helping them achieve their goals. Around the clock.
And here's where Juphy can help. Discover what our software can assist you with and start delivering an unmatched customer experience.
Create Your
Social Inbox Now
Manage all social media customer support inquiries in a unified inbox.
Related Article – 10 Effective Empathy Statements for Customer Service